Jonathan Bauer had no idea what was in store for him or the heroic part he would play in the entire situation when he and his daughter, 13, decided to take the longer but more beautiful route home from work.
However, as he was crossing the Assawoman Bay bridge in Ocean City, Maryland, a multi-vehicle accident happened to him.
"The first thing I remember hearing was tires screeching," Bauer said during a press conference.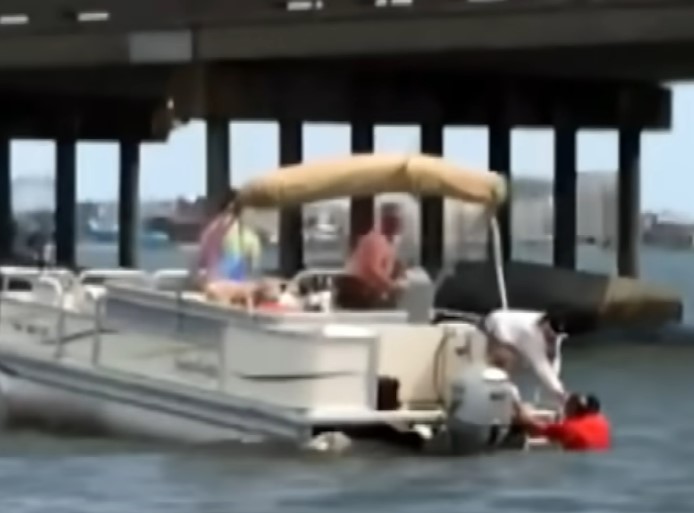 "Then he noticed the truck swaying back and forth as if someone were losing control and trying to compensate," he continued.
The truck then hit a barrier and flipped halfway over the rail, as seen by Bauer.
His daughter was covered in glass as a result of his car's windows shattering while he tried to swerve out of the way but was still struck.
The truck driver was attempting to exit his vehicle, but the door kept closing due to gravity, so he went to check on his daughter, who was remarkably unharmed.
The driver was pointing into the water about 20–25 feet below when Bauer arrived, and by the time he did, he had already managed to free himself.
Jonathan Bauer jumped into a bay in Ocean City, Maryland and saved a toddler that fell out of a car. #highlightinghappiness #kindness #hero #GoodSamaritanhttps://t.co/nulzEmE42n

— Andrew R. Campanella (@andrewrcamp) July 26, 2021
"He just pointed down at the water, and when I looked over, I saw the car seat, and then there was a little girl about six feet away from the car seat," Bauer explained.
"She was floating on her back, head completely out of the water, arms moving, legs kicking, and wearing a little pink dress."
He searched the area for boats but couldn't find any, at which point he saw the girl had turned over and was now face down in the water.
As soon as Bauer realized he had to act quickly, he instructed his daughter to call 911 and wait in the car while he dove into the water to save the toddler.
His daughter sobbed as she described her father's dive into the water as "the scariest moment of her life."
Unaware of the risks involved, Bauer dove feet-first into the shallow water.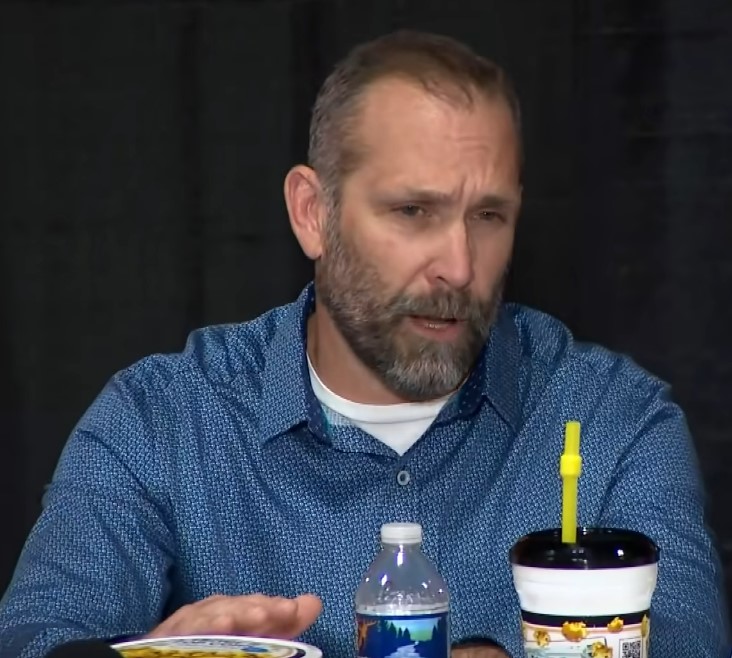 He then approached the young child, pulled her out of the water, and lifted her high above his shoulder, vigorously patting her back until she began to cough up water.
Thankfully, a boat showed up to take the couple to land.
His wife, Wendy, was visibly moved as she expressed how proud she was of him and how surprised she was that he jumped considering his fear of heights.
His daughter chimed in, "He would never, ever ride the Ferris wheel with me."
Eight people were taken to area hospitals on that particular day, and a 2-year-old girl was flown to Johns Hopkins in Baltimore following the collision that shut down the bridge for six hours, according to Ocean City Today.
Jonathan stated that he wanted to go public to thank the emergency personnel who responded to the scene.
Bauer, Ava, and his wife have been made honorary members of the EMS by Mayor Rick Meehan. A plaque was also presented to Bauer in recognition of his heroic efforts.
"Jonathan is truly a humble hero, and that's what makes this even more special than it was," Meehan told Ocean City Today.
Today is a day to express gratitude. This was a tragic accident… The story concludes with everyone being fine, and they are fine because of everyone in this room.
We don't know how we would respond in such a circumstance. I can't even begin to imagine how terrifying it must have been for Jonathan to leap off that bridge, but he is a true hero for knowing there was nothing else he could have done to save the girl.
You can help us congratulate this amazing person by telling others about this story.