Angelina Jolie has been a hot topic in the media for years, especially with all the rumors about her relationship with Brad Pitt. However, what's always positive is the love and dedication she shows to her six kids: Maddox, Pax, Zahara, Shiloh, and twins Vivienne and Knox.
In a recent Vogue interview, actress Angelina Jolie, famous for her role in "Lara Croft: Tomb Raider", spoke about the tough times during her split with Brad Pitt. She explained how her kids played a big role in keeping her strong.
Angelina and Brad, who started their relationship in 2004 and married in 2014, decided to divorce in 2016, leading to lots of gossip about the reason behind their breakup.
Angelina Jolie's decision to file for divorce was reportedly due to "irreconcilable differences." Following this, the FBI and Los Angeles Department of Children and Family Services started investigating Brad Pitt for possible child abuse linked to an event on their private jet.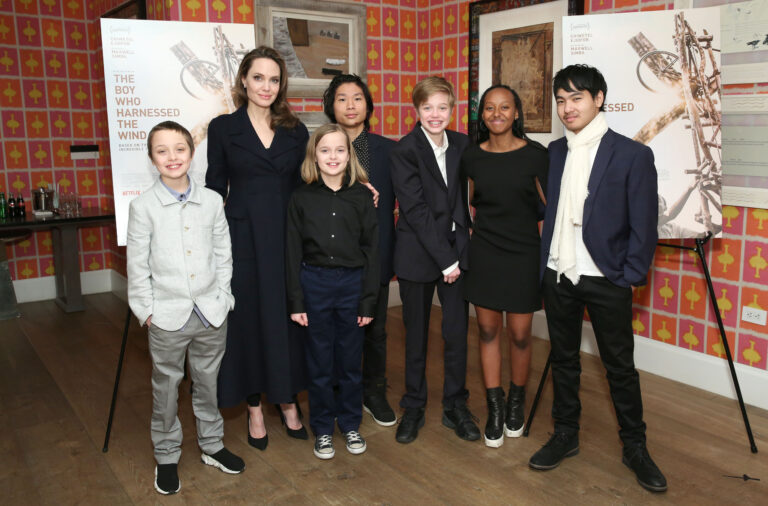 These claims became public through court documents, which suggested that an inebriated Pitt may have gotten physical with one of their kids and Jolie. TMZ noted that the full story was unclear, but highlighted an incident where Maddox defended Jolie during a dispute with Pitt on the plane, leading Pitt to lose his cool.
Brad Pitt was later cleared of the child abuse allegations, but he and Angelina Jolie are now in a legal fight over their winery in France. Leaked emails show just how tough this battle has become for everyone. In 2021, both actors were given shared custody of their kids in May, but this decision was overturned in June. Currently, the custody issue is still up in the air.
While showcasing her new fashion studio, Atelier Jolie, in a Vogue interview, Angelina Jolie opened up about her life as a single mom of six since her 2016 divorce from Brad Pitt. She shared with Vogue, "I was 26 when I became a mother. My entire life changed. Having children saved me — and taught me to be in this world differently."
She added that if it weren't for them, she might have struggled more. Jolie believes her children are even stronger and better than her, saying, "I think, recently, I would've gone under in a much darker way had I not wanted to live for them. They're better than me, because you want your children to be."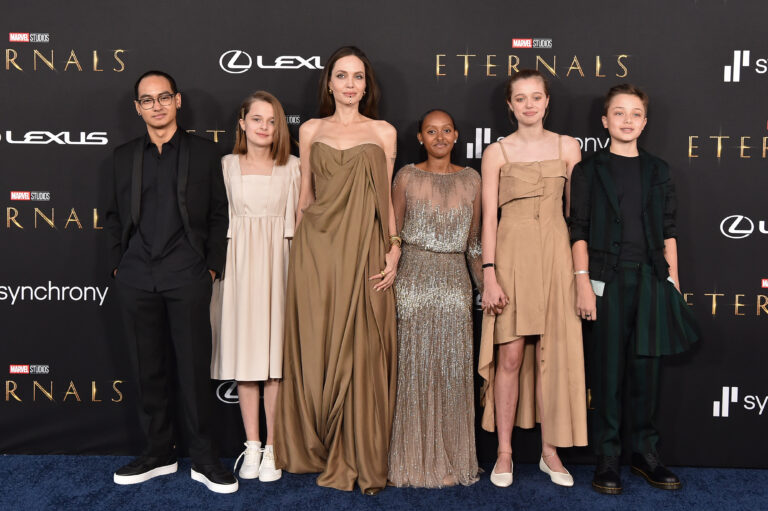 Apart from being an actress, Angelina Jolie  is also known for her humanitarian work. Jolie admitted that she's been feeling down and hasn't truly felt like herself in years."I'm still understanding who I am at 48. I guess I'm in transition as a person. I don't feel like I've been myself for a decade, in a way, which I don't want to get into,"  she mentioned without diving into specifics. Angelina hinted that her family has faced some tough times recently, sharing, "We had a lot of healing to do. We're still finding our footing."
Jolie, Pitt, and their six children have undeniably gone through tough times. Here's hoping brighter days are ahead for the family. If you are a fani of Angelina Jolie or Brad Pitt please share this article on Facebook.