Under the constant scrutiny of Hollywood and the public's high expectations, numerous celebrities are seeking to maintain a youthful appearance in order to achieve everlasting beauty.
However, Helen Hunt defied these pressures and embraced the natural aging process, proving that one can still look stunning with age.
Having been in the entertainment industry since childhood, Helen Hunt has spent a lifetime in the spotlight. As she evolved from a young, fresh-faced girl to the now talented 59-year-old, her facial features have matured as well. Rather than hiding these signs of aging, Hunt celebrates them, showcasing her natural beauty for all to see.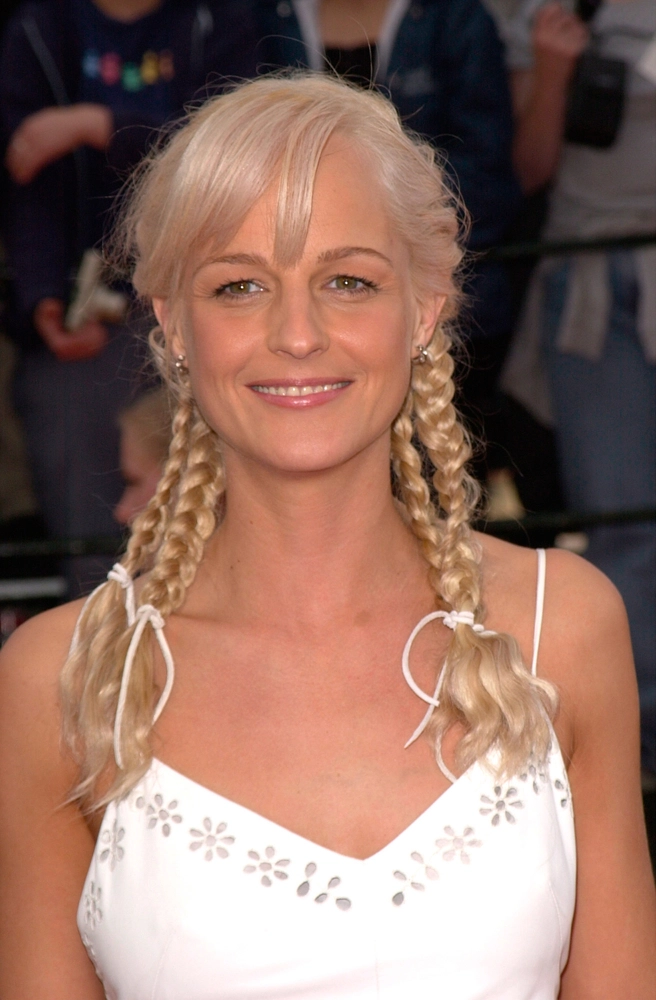 Helen Hunt began her acting journey at just 11 years old, with her first major role in the TV series "The Swiss Family Robinson" (1975-1976), where she played Helga Wagner, a young girl from a shipwreck who was taken in by the Robinson family. She later appeared in popular shows like "The Mary Tyler Moore Show," "The Bionic Woman," and "Facts of Life." Hunt's film debut came in 1977 with "Rollercoaster," where she acted alongside renowned actors Henry Fonda and George Segal.
In the following decade, Hunt's career took off with appearances in iconic 1980s movies such as "Girls Just Want to Have Fun" (1985) alongside Sarah Jessica Parker, "Project X" (1987) with Matthew Broderick, and "Next of Kin" (1989), which featured Patrick Swayze and a young Ben Stiller. These roles helped establish Hunt as a prominent actress in the industry.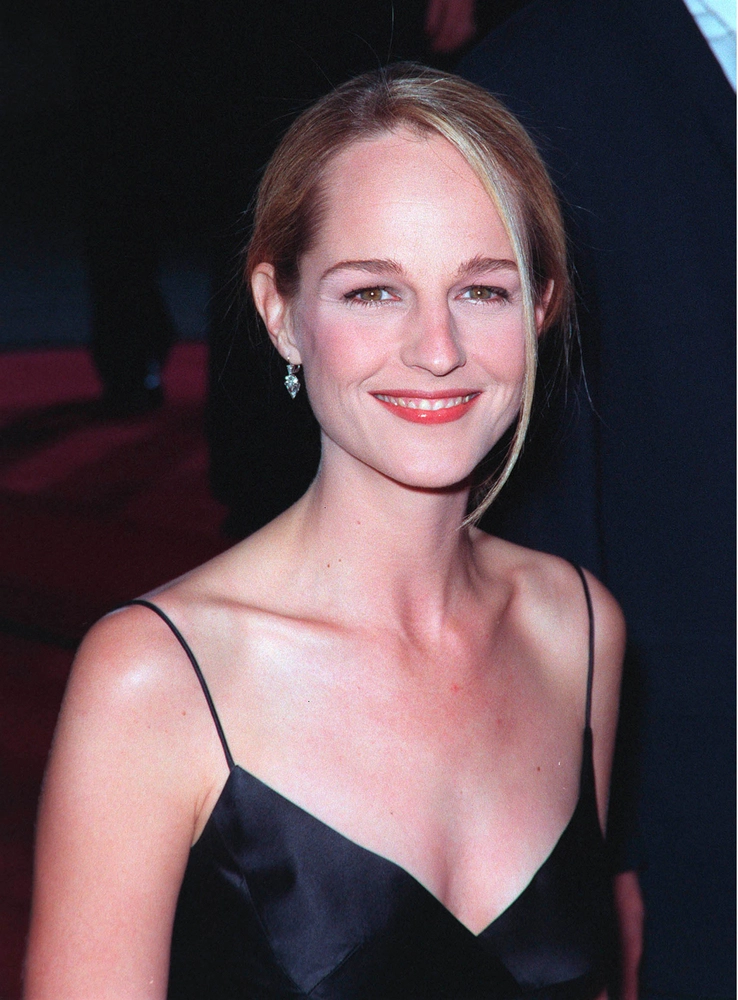 During the 1990s, Helen Hunt became a household name due to her standout performance in the popular comedy series "Mad About You," where she acted alongside Paul Reiser, who later appeared in the Netflix hit "Stranger Things." Hunt received four consecutive Emmy Awards and three Golden Globes for her role in the show, in which she portrayed a newlywed. She even directed a few episodes, including the series finale in 1999.
In an interview with People magazine, Hunt discussed her daughter's enthusiasm for "Stranger Things" and Reiser's role in the show. Despite not having seen "Mad About You," her daughter was excited whenever Reiser called. Born in 2004, Hunt's daughter is from her 16-year-long relationship with Matthew Carnahan.
Helen Hunt has enjoyed a diverse acting career, including her role as a storm chaser in "Twister" (1996), an Oscar-winning performance in "As Good as it Gets" (1997) alongside Jack Nicholson, and appearances in "Cast Away" (2000) and "What Women Want" (2000). In more recent years, Hunt has taken on the role of a journalist in BBC's "World on Fire" and a recurring character in "Blindspotting." Additionally, she has directed episodes of "Californication," "House of Lies," and "This is Us."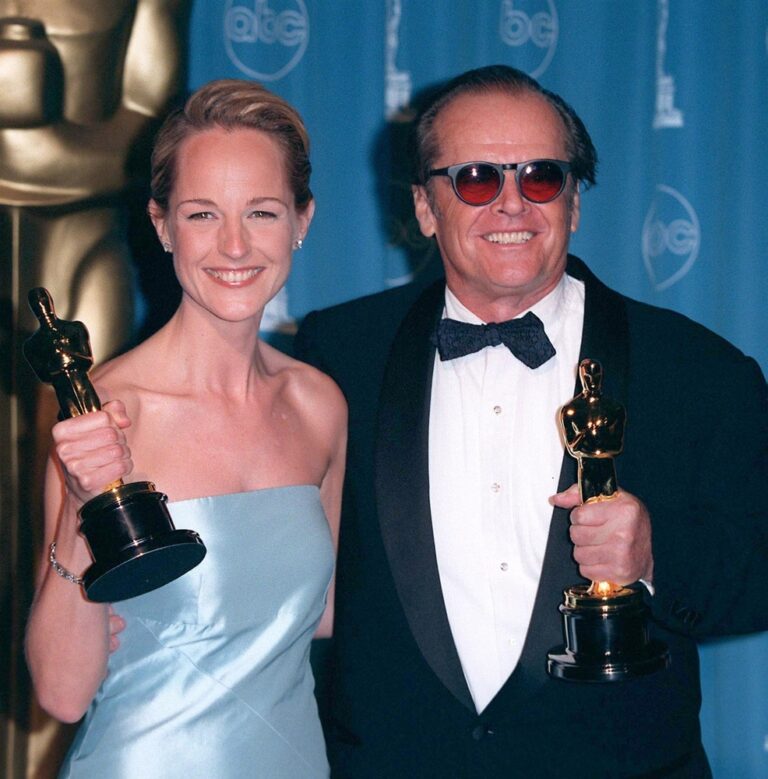 In 2021, Hunt shared that she had attempted to develop a "Twister" reboot with a diverse cast of storm chasers from historically Black colleges and universities (HBCUs). Unfortunately, the project was met with disinterest despite the industry's push for diversity. Hunt expressed disappointment, saying the reboot "would have been so cool" and that she had intended to direct it herself.
Universal Pictures is set to release "Twisters" in July 2024, but unfortunately, Helen Hunt will not be involved in the project. Throughout her extensive career, Hunt has amassed numerous awards and nominations, solidifying her place in Hollywood with her memorable performances and enduring beauty.
As a highly recognizable figure in the entertainment industry, Hunt's maturing appearance has become a subject of discussion. Having a career that spans over four decades, it is natural for her physical appearance to change. However, as a celebrity, Hunt cannot escape the public's unsolicited opinions and scrutiny. Despite this, she continues to embrace her aging gracefully and remains a prominent figure in Hollywood.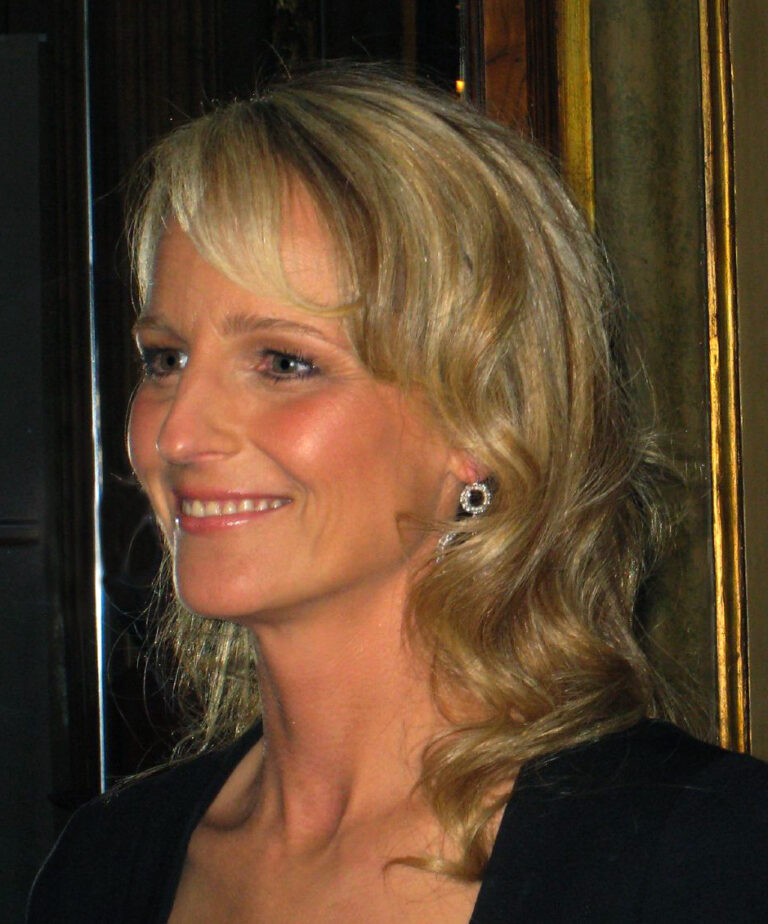 Rumors of plastic surgery involving Helen Hunt began circulating after a 2019 accident in which the SUV she was riding in was hit by another car and rolled over. Although briefly hospitalized, Hunt made a full recovery and returned to work within a week, filming the limited series reboot of "Mad About You."
In an interview with People, Hunt spoke about reprising her role and acknowledged the passage of time, hoping that fans would be prepared for the characters' aging. However, not long after, Radar Online published an article suggesting that Hunt had undergone excessive plastic surgery. They described her as "ageless" but also "mannequin-like" with a "more static than usual" expression, fueling speculation about her appearance.
Many fans came to Helen Hunt's defense amidst the plastic surgery rumors. One fan commented that she still looks like her "Mad About You" character, just older, which is natural after three decades. Another fan pointed out that society has become so accustomed to seeing celebrities with cosmetic enhancements that a woman aging naturally might seem unusual.
Hunt has remained silent about the speculation surrounding potential cosmetic procedures. It is possible that her appearance is maintained through skillful makeup application by a talented artist. There are numerous Hollywood beauty secrets, such as a healthy diet, regular exercise, and high-end non-surgical spa treatments, which can help celebrities maintain their youthful looks without resorting to surgery.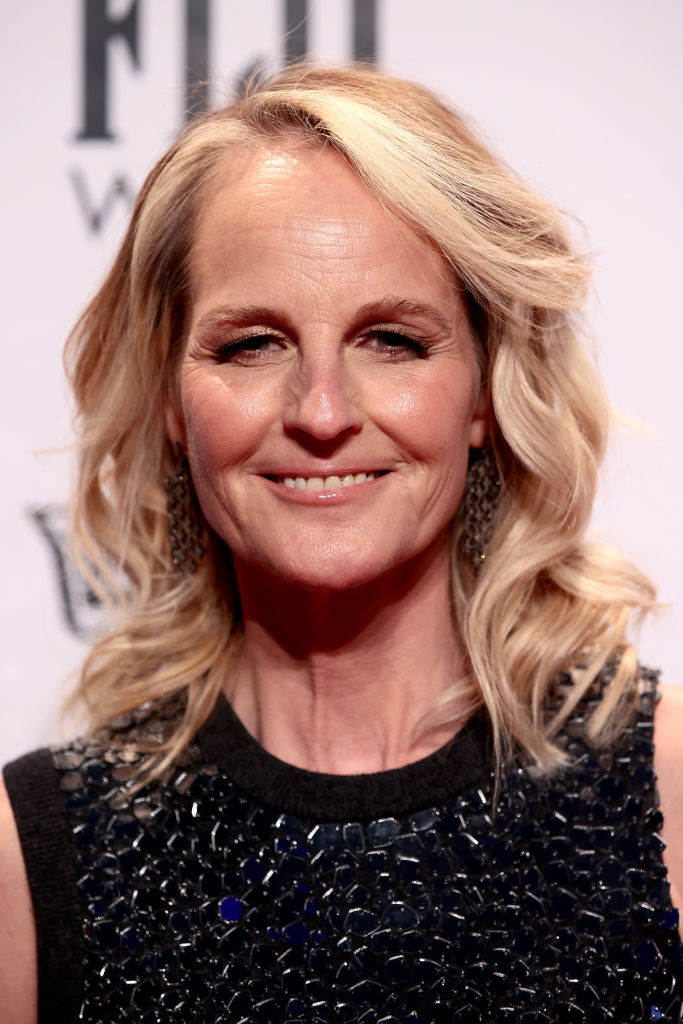 Helen Hunt is known for her active lifestyle and fit physique. In an interview, she shared that she prefers movement over gym workouts and diets, and enjoys activities like walking, running, surfing, and practicing yoga whenever she can. This approach to staying active has contributed to her healthy appearance over the years.
Being a woman in Hollywood can be challenging, and Hunt has faced her share of struggles. In a 2019 interview with The Hollywood Reporter, she discussed the objectification she has experienced throughout her career and her desire to contribute to a more inclusive environment. Hunt expressed concern about the lack of movies featuring younger women as protagonists and the absence of an equal rights amendment. In a 2015 interview with the Huffington Post, she emphasized the need for change in the industry.
Throughout her career, Helen Hunt has actively participated in advocacy and philanthropic initiatives to support women's rights and empowerment, speaking out against the objectification of women. She has expressed her frustration with billboards featuring scantily clad women being used to sell products, and her desire to see a change in such practices.
Dealing with public scrutiny and judgment can be challenging, particularly for celebrities who are in the spotlight while doing their jobs and entertaining audiences. Helen Hunt has undeniably evolved over the decades she has spent in the public eye, but her talent and beauty remain as remarkable as ever. Her ability to age gracefully and continue to shine in Hollywood is truly commendable.