He exudes confidence, is at ease, and is all smiles. Pilot Eric Gaffney was born with a limb difference, a good look, and is also well-suited for the job.
The 34-year-old United Airlines first officer flies the Boeing 737. He is missing a hand, but he is not lacking in determination and resilience. He believes people are born to win if they are willing to face their life challenges head-on.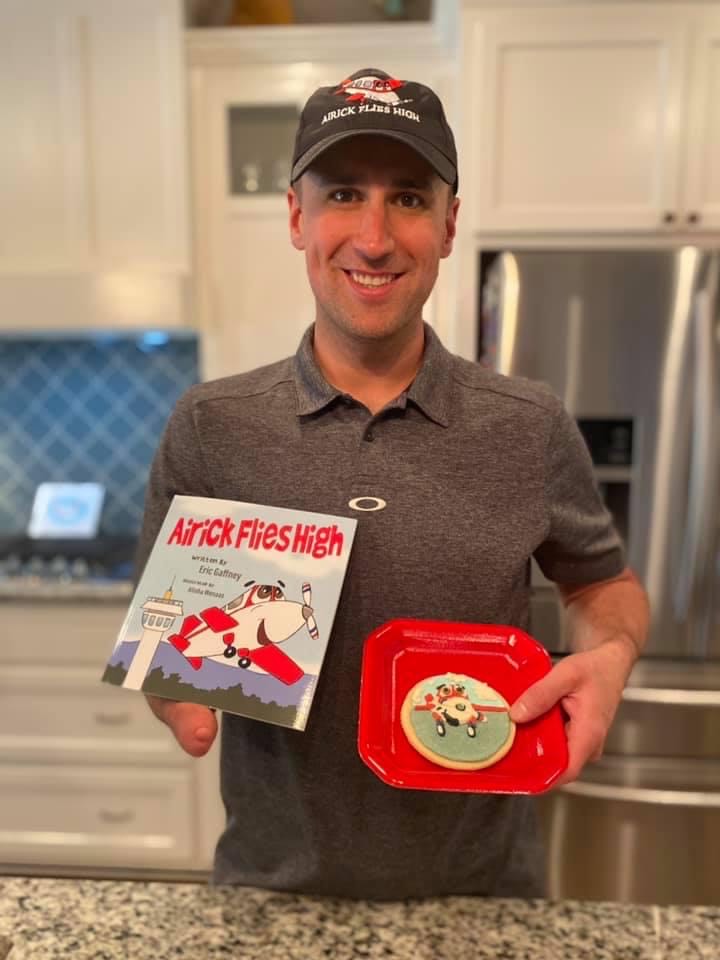 Gaffney's story is one of inspiration, perseverance, and hard work.
He moved to The Woodlands, Texas, with his wife, Natalie. Gaffney has two children; a 6-year-old daughter and a 4-year-old son. They moved from Tulsa, Oklahoma.
Gaffney, during the pandemic, wrote "Airick Flies High." A children's book about how difference does not have to be a barrier.
He always tells kids that even in a classroom full of kids with two hands, they all have something that makes them different. We are all unique because of our differences, whether we have limb differences or not. With hard work and dedication, we can achieve anything.
A Desire to Succeed
Gaffney struggled growing up with a limb difference. His parents cared about how he would cope in life while missing a hand when he was born.
"In the hospital, yet," he explained, "a nurse told my mother that nothing would ever get in my way." This bit of encouragement alleviated a lot of their early concerns. They knew from a young age that I would find a way to do anything I set my mind to."
The nurse was correct.
Gaffney has always been resourceful and determined, finding a way to do everything. Tieing his shoes is one of his favorite examples. Gaffney's parents bought him spiraled laces that tightened when he pulled them when he was a child. He learned how to tie his shoes after realizing he was the only kid who didn't know how.
"I'd work on it with my mom at home, and then she'd send me to school with them tied," he recalled. "At recess, I would untie my shoes and practice tying them until I got it right."
Gaffney still works hard when there is a task to be completed.
'I Am Aware of What I Am Capable Of
Gaffney's father is an American Airlines mechanic, and his interest in planes began at a young age. It was all he could imagine himself doing in college, but physically flying an airplane with only one hand seemed impossible.
He opted for his other passion, medicine, and became a doctor. He realized he'd taken the wrong path. He began researching, making contact with Dave, the chief flight instructor at the University of Oklahoma.
"Dave sat me in an airplane and took me on a tour. "He told me—and I agreed—that it would be difficult, but he thought it was doable," he recalled.
Gaffney proved and demonstrated his ability to become a restriction-free airline pilot. He is today by passing many medicals and demonstration flight tests. "I thrive on others' doubt because I know what I am capable of," he explained.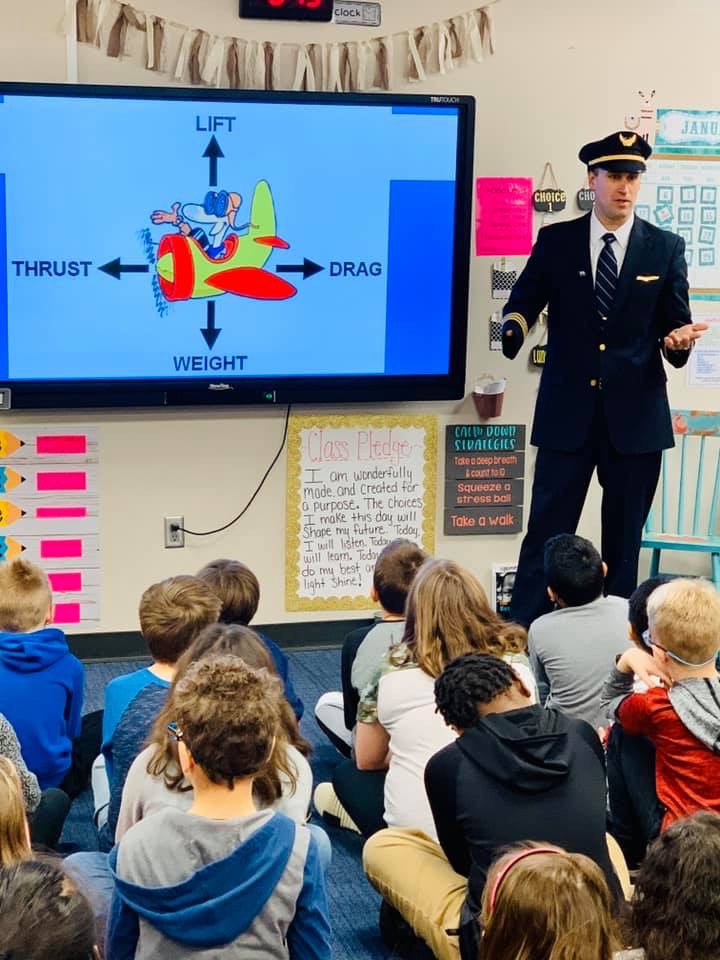 The book'Airick Flies High.
Gaffney's children's book conveys an important message to all children.
He knows how difficult it can be for children to face their peers when they are not "like everyone else," so he goes to great lengths to motivate and guide his young readers to be more empathetic, understanding, and confident.
The response to the book has been fantastic, according to Gaffney, and giving kids with limb differences a cartoon character to identify with has been incredible.
"Airick Flies High" author Eric Gaffney. (Photo by Eric Gaffney)
"Seeing their faces light up when they realize they have a character and a pilot 'like them' is incredibly heartwarming," he said.
Gaffney's favorite quote comes from author Cormac McCarthy's Jim Abbott documentary: "Those who have endured some misfortune will always be set apart, but it is that misfortune which is their gift and their strength."
'Forever Thankful'
Most importantly, he thanks his friends and family for their unwavering support, doing whatever they could to assist him—often in ingenious ways. Gaffney says he will be "forever grateful" to his parents for their unwavering support and the ways they pushed him to achieve his goals.
"One thing I adored was the way my parents treated me—they would never treat me any differently," he explained. "When I was younger, I used to play baseball with my father." It was difficult at first to get the ball from the glove to my hand in time to make the throw and then put the glove back on.
"My father would throw the ball back to me as soon as he made the catch to teach me to put on the glove as soon as possible." It was effective."
He tells others not to give up and that hard work and dedication can get them far in life.
"Say you can do something, and you'll find a way," he said. "Adapt and overcome, and never accept no for an answer."
Article Source: ET