A year after an Oklahoma lady named Diane Sweeney passed away, her unusual last wish was fulfilled. At her funeral, someone she never knew won her cherished 2016 Volkswagen Beetle. Diane, who was 68 when she died, had always been known by her family to do unique and unexpected things.
Surprisingly, you didn't need to know her to join. She had this idea for a long time. Her niece, Suzanne Singleterry, said that Diane had mentioned this unique wish for years. Although legally it was tricky, they found a way to make it work. Suzanne was glad they could honor Diane's wishes and keep her fun spirit alive.
"She had actually talked about it for many years. 'When I pass away, I'd like you to raffle up my car at the funeral, must be present to win.' Of course, lawyers tell us we can't do that, but we are making do. We're happy to see that her wishes are being fulfilled," Suzanne Singleterry told KFOR.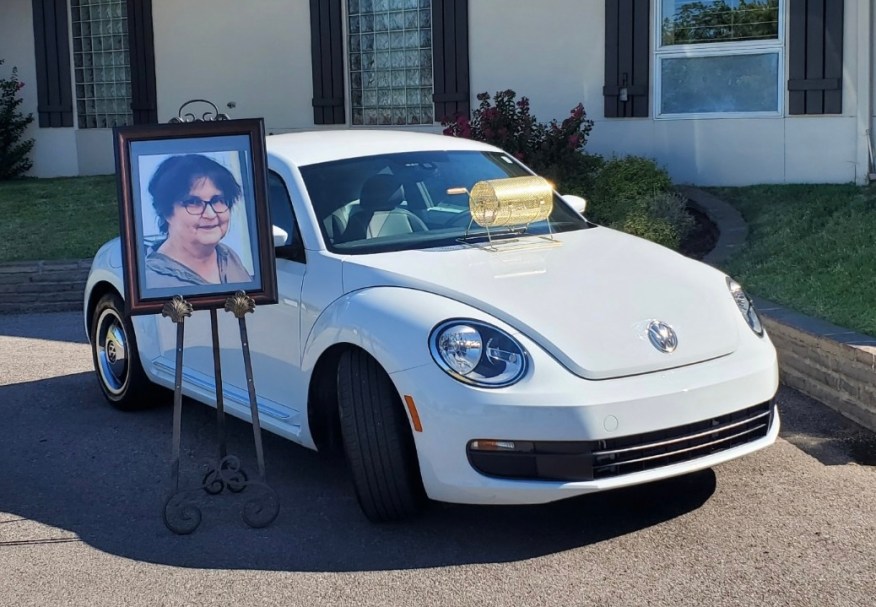 Diane's family soon realized that giving away a car wasn't that simple. Ricky Ingram, Diane's nephew, committed to fulfilling her wish. He promised that if there were any legal hitches, he'd buy a similar car to give away. Fortunately, after a year, the legal matters were resolved, and her family drew the lucky person's name who would get the Beetle.
On September 25, the Sweeney family pulled a name for the winner of Diane's beloved Volkswagen Beetle. The lucky person was 16-year-old Gabriella Bonham. She was completely shocked. "This is crazy! Thank you guys so much!" she exclaimed.
Gabriella had been using an old hand-me-down car that wasn't reliable, and she and her family had been hoping for a new one. Winning Diane's car felt like a dream come true and an answered prayer for her.
Diane Sweeney might no longer be with us, but her family believes her lively spirit lives on, especially with such a unique last wish. "I'm excited for Aunt Diane's memory to live on this way," said Suzanne Singleterry, her niece.
While some might find this raffle idea unusual, it's a memorable way to honor a loved one. It makes you think, what special thing would you want to give away to keep your memory alive? Let us know in the comment section below.