On Thursday morning during the East Coast broadcast of Live with Kelly and Ryan, Ryan Seacrest shared a "bittersweet" announcement.
The popular media personality stated that he will be leaving the show as co-host at the end of this season. Seacrest expressed his intention to focus on other projects, such as American Idol.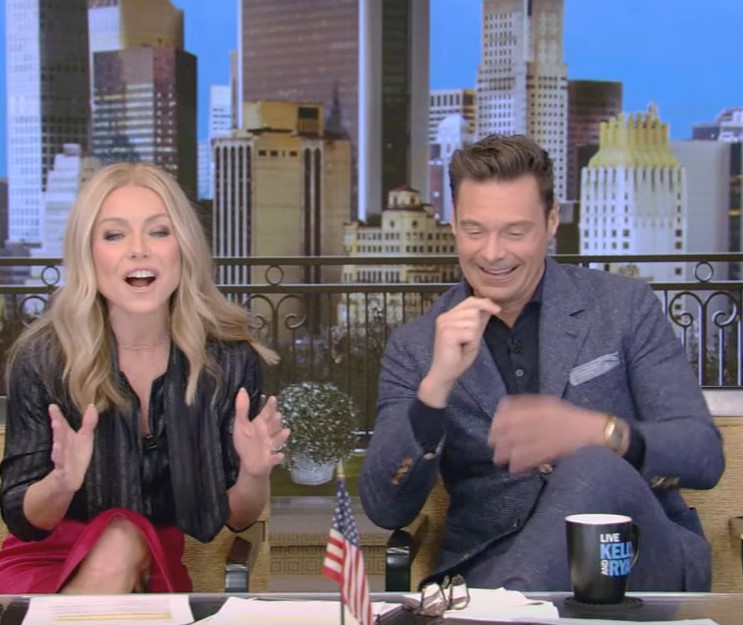 Ryan Seacrest became a co-host of the morning talk show in 2017 when he replaced Michael Strahan. Originally, he planned to only stay for three years but loved his role so much that he stayed for an extra three years.
However, it wasn't always simple for him since he lives in Los Angeles, but the show is filmed in New York and he also hosts American Idol, which films in Los Angeles.
"Working alongside Kelly over the past six years has been a dream job and one of the highlights of my career," Seacrest said in a statement, according to People. "She has been an amazing partner, friend, and confidant, and although we will always be a part of each other's lives, I will miss our mornings together."
View this post on Instagram
"You've gone from being a friend to a family member. You are family to us," Kelly Ripa said. "I'm so proud of you and I cheer you on endlessly."
Mark Consuelos, who is Kelly Ripa's husband, will replace Ryan Seacrest as the new co-host of the show. Even though Consuelos has guest-hosted before, this time he will have a permanent spot on the show alongside his wife.
View this post on Instagram
Seacrest shared his excitement about Consuelos taking over, saying, "It's been a memorable ride and now I'm excited to pass the baton to Kelly's 'real' husband, Mark." Additionally, the show will be rebranded as "Live with Kelly and Mark."
We bid Ryan farewell and wish him all the best in his future endeavors. Let us know your thoughts about Consuelos co-hosting the show with his wife Kelly.