The world of music and entertainment is very upset because of the sad news that Sinéad O'Connor, a famous singer, passed away on Wednesday, July 26. Her family made a public statement to The Irish Times saying how much they loved Sinéad, and how everyone who knew her is feeling very heartbroken right now. They also asked everyone to respect their privacy during this tough time.
Sinéad O'Connor was not only known for her popular music that won her a lot of praise and success around the globe, but also for her bravery in speaking out about her personal struggles with mental health. She was also known for stirring up discussions because she often shared her strong beliefs on political and social matters.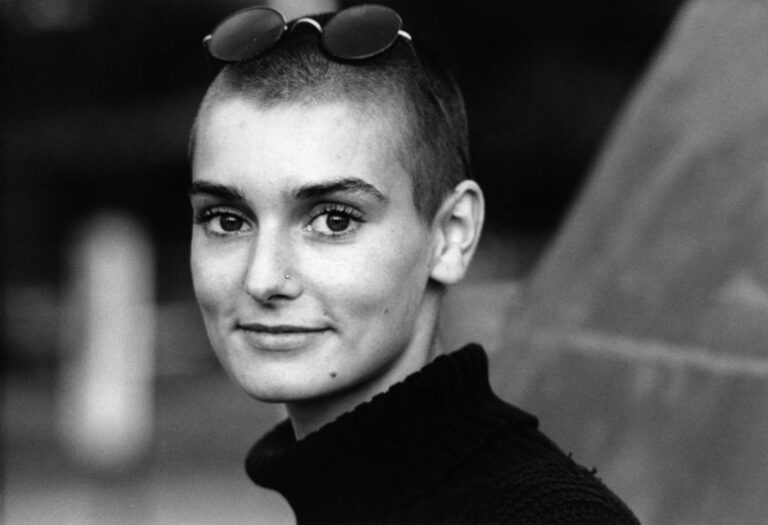 When Sinéad O'Connor was only 20 years old, she made her first album called "The Lion and the Cobra." This album was a big hit all around the world, and it even got her a chance to win a Grammy award. Many people loved it, and some even said it was one of the best albums of the 1980s. They praised it for its powerful music and strong messages about things like love for her country, being yourself, and standing up against unfairness.
Just three years later, in 1990, she came out with another album called "I Do Not Want What I Haven't Got." This album was even more popular and included her cover of Prince's song "Nothing Compares 2 U." This song became her most famous one and reached the top of the music charts. It was named the best single in the world for 1990, and many people still think of it as one of the greatest songs ever.
British police found Sinéad unresponsive in her London home on Wednesday. She was declared dead at the spot when the authorities arrived. An autopsy was performed, and it may take several weeks for the results to come out, which means the official cause of her death will be delayed.
Although her death is not considered suspicious, further decisions are pending. The London Inner South Coroner's Court stated that they will decide whether to open an inquest after the autopsy results are available and after considering the views of her family members.
This is me! -🤔🙄🤣😱🥴 pic.twitter.com/NDFgsqjUHG

— Inspirational Quotes (@SeffSaid) July 17, 2023
Now that the autopsy on the well-known singer O'Connor has been completed, and her body has been released to her grieving family. The sudden loss is especially hard for them, coming after a challenging period in which O'Connor expressed her deep pain over the tragic loss of her son.
Earlier this year, her son died by suicide after going missing in Ireland, an event that O'Connor shared openly on social media. She used platforms like Twitter to express her feelings of being "lost" and living like an "undead night creature" without her son, highlighting the deep connection they had. Her public sharing of her struggle has drawn attention to the profound grief she was experiencing.
O'Connor expressed her profound grief on Twitter, writing about her son, "He was the love of my life, the lamp of my soul… He was the only person who ever loved me unconditionally. I am lost in the bardo without him." This wasn't the first time she shared her emotional struggles publicly. She even expressed thoughts of suicide, including during a time when she went missing in Chicago in 2016.
As news of O'Connor's passing spread, fellow musicians and celebrities took to social media to remember and honor the legendary singer for her music and advocacy work. Tributes flowed in, acknowledging both her artistic contributions and personal challenges. At this difficult time, many are sending their thoughts and prayers to her family, friends, and fans.