Animals have the power to bring joy and happiness to our lives. A special moment with a beloved animal can be a truly memorable experience.
This was the case for a 104-year-old woman, Bertha Komor, who has always wanted to hold a penguin.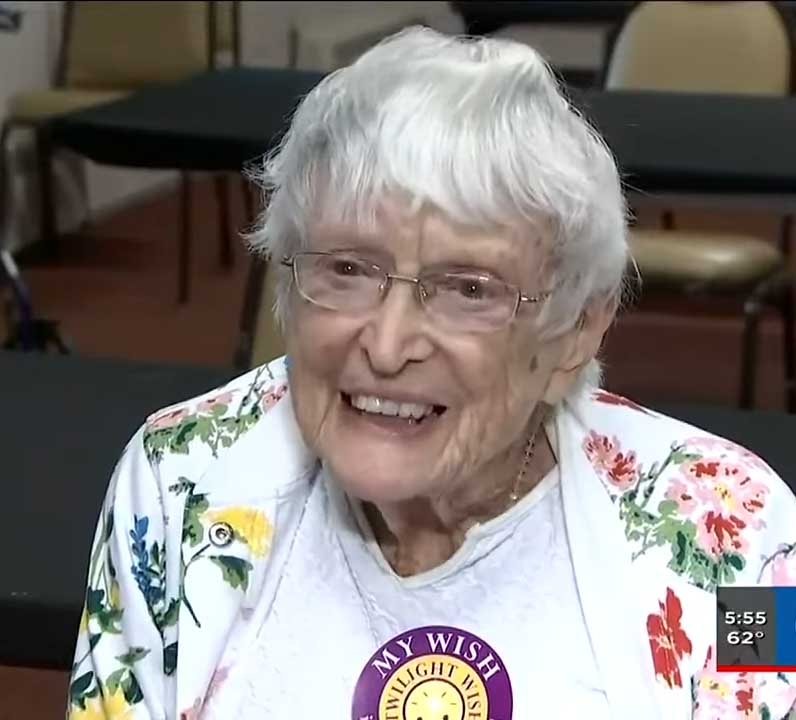 Recently, her dream came true at the Village Gate of Farmington senior retirement community in Connecticut where she has been living for over a decade and is the oldest resident.
The staff at the senior retirement home wanted to do something special for Bertha. They teamed up with the Twilight Wish Foundation to make one of her wishes come true – the chance to pet a penguin.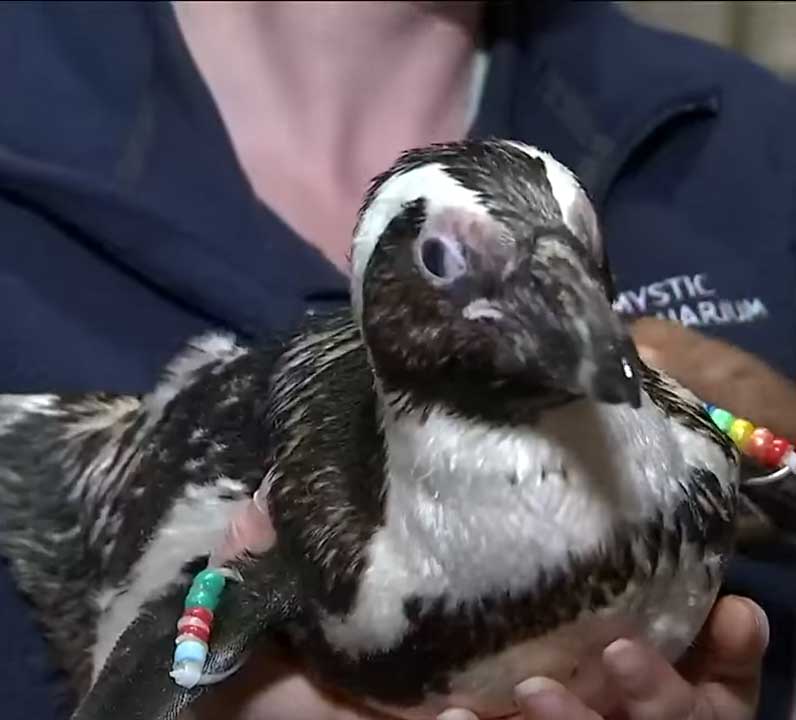 Bertha and her fellow residents got a special treat when Red Green, a 35-year-old African Penguin from the Mystic Aquarium, came to visit. Just like Bertha, Red Green is the oldest penguin at his own home.
The aquarium team provided the opportunity for the seniors to meet and interact with a penguin. Bertha, who was seated in the front row, had a unique and special experience.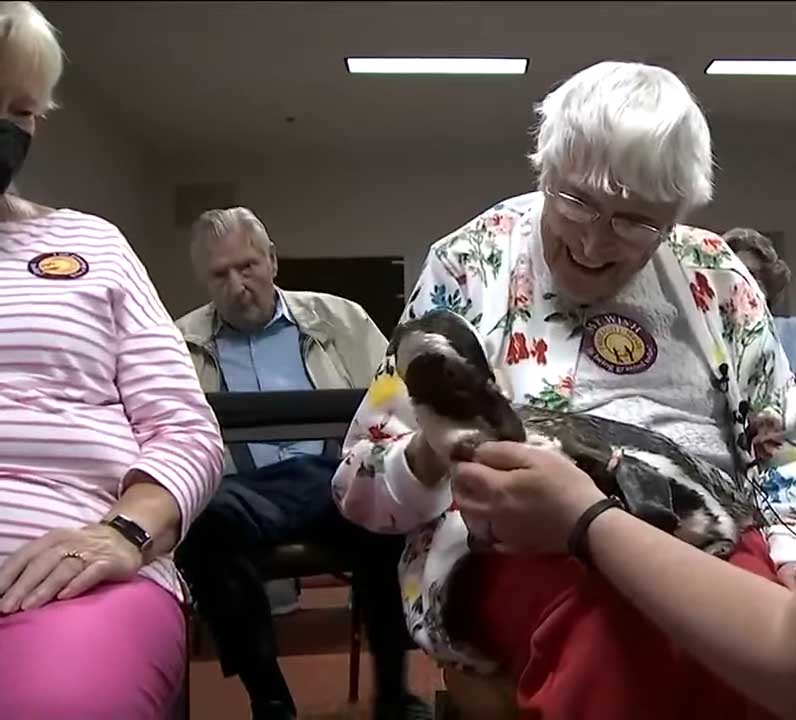 Dream come true
The 104-year-old was able to touch and pet the penguin, which was a dream come true for her. Bertha expressed her surprise and delight, saying, "I never thought it would happen." The pure happiness on her face was evident and her caretakers were delighted to be able to make her wish come true.
"She's just an amazing person. To tell me she wanted to touch a penguin, I had to make that dream come true," enrichment coordinator Ashley Waddell told NECN.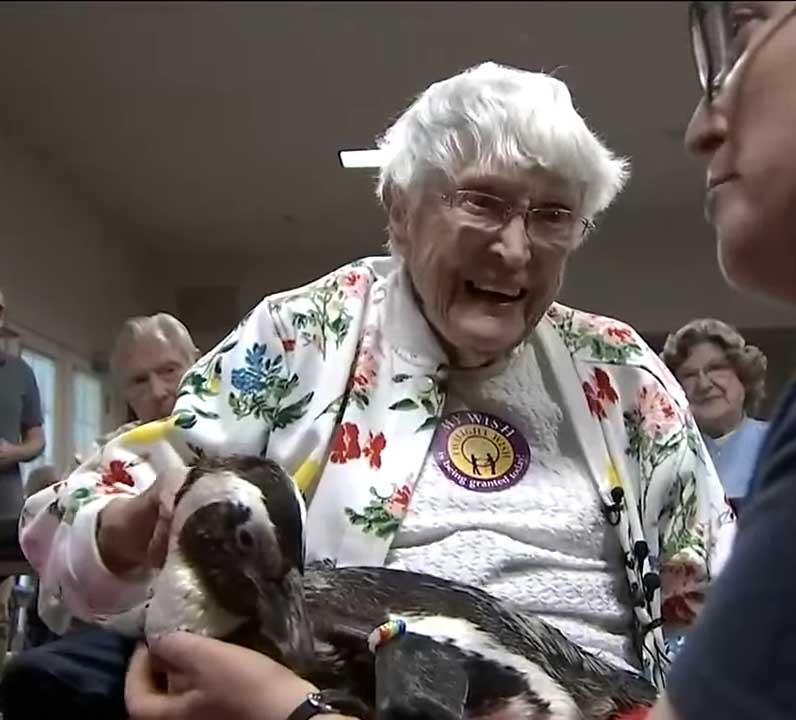 "She makes me smile. She's such a spitfire."
"I'm just so excited for her. I'm just so happy she has had this wish come true and just to have been in our lives for as long as she has," granddaughter Karen Rivkin said.
During the event, attendees had the opportunity to learn about different types of penguins from knowledgeable staff members. Typically, such an experience would have a high cost, however, through a partnership with Twilight Wish, the nursing home residents were able to participate at no charge.
Let us know what you think about this story in the comment section below.