The family of famed actor Bruce Willis disclosed earlier this year that the star has been diagnosed with dementia. This unfortunate revelation has led his family to rally around him, providing support as they help him maneuver through his life with this condition.
The latest update on the actor's health comes from his wife, Emma Heming Willis, who has been one of his primary caregivers since his diagnosis.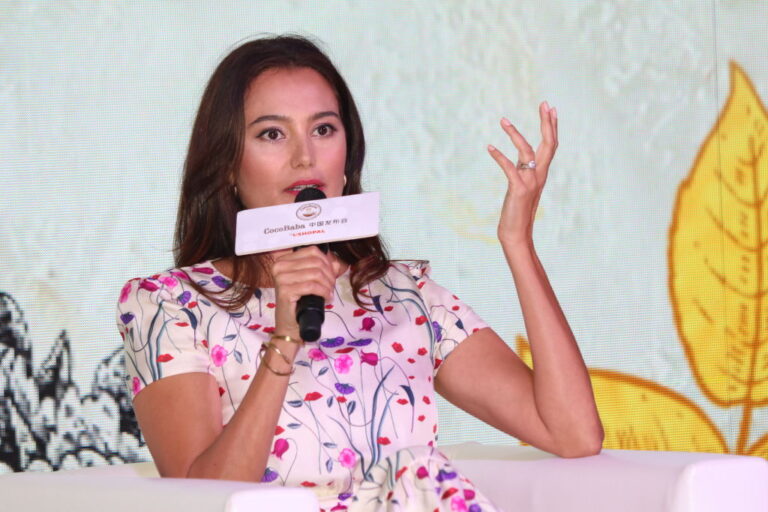 Her recent comments indicated a challenging situation, highlighting the limited treatment options available for the 68-year-old actor battling dementia. Despite these hurdles, it's clear that the family continues to stand by Willis in this difficult time, echoing their dedication and resilience.
In the previous year, the Willis family made public that the actor had been diagnosed with aphasia, a condition that impacts language and communication. Due to the nature of this condition, Willis decided to retire from his acting career as it affected his performance capabilities. However, the health challenges did not end there; earlier this year, Willis received a diagnosis of frontotemporal dementia, adding another layer of complexity to his health situation.
In a recent discussion, Emma Willis drew attention to a documentary titled "Little Empty Boxes". The film documents the journey of Max Lugavere as he navigates the challenging landscape of his mother's dementia diagnosis. Emma's reference to this documentary underscores the reality of dementia treatment – a path that is often fraught with difficulty and uncertainty, something that her own family is currently experiencing with Bruce Willis's health journey.
Emma Heming Willis expressed her deep connection with the documentary "Little Empty Boxes," which outlines Max Lugavere's personal experience as he assists his mother Kathy in her fight against dementia. She conveyed her admiration for Lugavere's commitment to his mother and his dedication to learning about all possible ways to help her. Heming Willis applauded his generosity in sharing this valuable information, referring to it as a "true blessing".
She further emphasized the significance of the documentary, stating it would be a "disservice" if it didn't reach wider audiences soon. She thanked Lugavere for his courage and openness, highlighting how he brought attention to the critical matter of brain health. Heming Willis acknowledged the limited options when dealing with dementia but admired those who refused to accept these limitations passively. She concluded her statement by expressing her appreciation for having had the opportunity to witness the poignant beauty in this resilience and quest for change.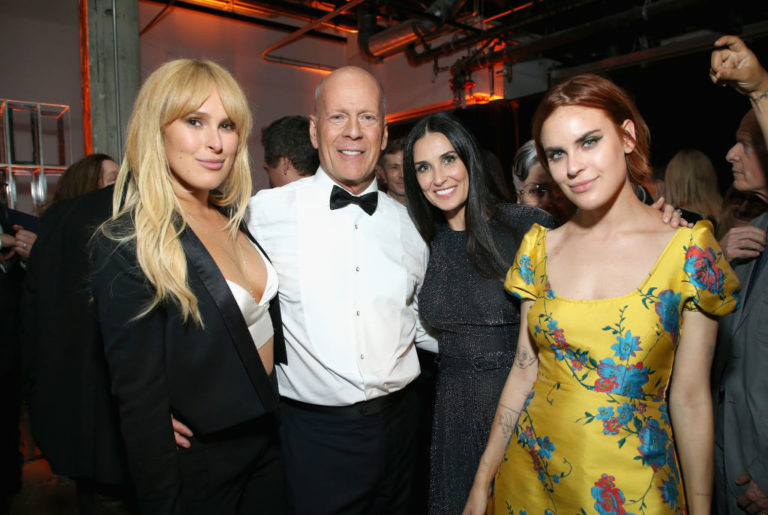 Lugavere was deeply moved by Heming Willis's words, and in response, he referred to her as a 'warrior,' expressing pride in their shared struggle. Another voice chimed in support: Demi Moore, Bruce Willis's ex-wife, who shares three daughters with him, showed her interest in watching the documentary and being part of the conversation.
Frontotemporal dementia (FTD), the condition affecting Willis, brings about significant personality changes, prompts obsessive behavior, and leads to difficulties with speech. This reality underscores the severity of Willis's health predicament.
The Willis family has taken steps to maintain transparency about Bruce's diagnosis and their collective journey. In February 2023, a statement from Emma Willis, Demi Moore, and Willis's five daughters appeared on The Association for Frontotemporal Degeneration's website. The message began with their heartfelt appreciation for the outpouring of love, support, and meaningful stories they had received since the disclosure of Bruce's initial diagnosis.
They went on to say that they wanted to provide an update on their "beloved husband, father, and friend" now that they had a better comprehension of what he was going through. They revealed that since they first announced Willis's aphasia diagnosis in the spring of 2022, his health condition had worsened and was now more specifically identified as frontotemporal dementia (FTD).
View this post on Instagram
The family also addressed the broader scope of the actor's illness, stating that communication difficulties are just one among many symptoms that Willis grapples with due to FTD. Although the situation is distressing, they expressed some relief in finally having a definitive diagnosis, providing a clearer perspective on the struggles they face and what steps need to be taken in managing his condition.
The family's statement also highlighted the harsh reality of FTD, a disease often unheard of by many, but can affect anyone, especially those under 60, for whom FTD is the most common form of dementia. They acknowledged the long journey towards diagnosis, suggesting that FTD might be more widespread than currently known due to this prolonged diagnostic process.
The family is well aware that there's no cure for FTD as of now. However, they hold onto the hope that Willis's diagnosis, coupled with their open conversation about his treatment journey, might bring much-needed attention to this disease, thereby advocating for greater awareness and more dedicated research.
As the Willis family continues to confront these challenging times and cope with the diagnosis, we extend our heartfelt wishes to them.