Fans and supporters of the television program Storage Wars are grieving the loss of one of its stars. Gunter Nezhoda, who was 67, passed away after fighting cancer. His son shared the sad news on Instagram, revealing that they had hoped for Gunter's full recovery, but sadly, it did not happen.
Storage Wars, a popular A&E TV show, has provided many memorable moments over its run. Gunter Nezhoda, a recurring bidder and fan favorite, played a significant role in the show's success. He joined the later seasons along with his son, Rene Nezhoda.
Gunter, known for his humor, was last seen in 2019 during the 12th season. It seems he had been unwell for some time, but the family kept it private. Sadly, on March 22, Rene shared heartbreaking news on Instagram.
"My dad six months ago was diagnosed with lung cancer. He's been smoking for 30 years," Rene said. "And last night he passed away in his sleep peacefully from complications from lung cancer. He had all kinds of holes in his lungs, and there was nothing else the doctors could do."
The TV celebrity was diagnosed with lung cancer in September 2022 and received chemotherapy. Sadly, the therapy didn't work.
Rene mentioned that they kept the situation private, hoping for a full recovery, but it didn't happen. As per Page Six, Gunter Nezhoda passed on, with his youngest child, Ricky Nezhoda, present.
Rene expressed hope that Gunter is now in heaven with his mom, dancing without pain or suffering. "Now hopefully he's up there in heaven with my mom dancing again. And no more pain and stuff like this," Rene said.
Gunter was a remarkable individual who left a lasting impact on those who knew him. It's no shock to those familiar with him that he was a positive and energetic person.
For those unaware, Rene conveyed his father's persona in a heartfelt Instagram post. He mentioned that his dad was a beloved figure on "Storage Wars," without receiving any dislike. Everyone, including the crew and colleagues, enjoyed working alongside him, according to Rene.
"You know, my dad was one of the guys on 'Storage Wars' that never really got any hate, people just loved being around, including the crew, including everybody, everybody loved working with my dad," Rene shared.
Gunter, who had lived in Germany for many years, moved to Las Vegas in 1990. He became well-known for his role on Storage Wars, but he had a wide range of skills as well. As mentioned on IMDB, the Austrian-born TV star was a dedicated photographer and actor. In 2020, he took part in the low-budget film, Haunting at Death Valley Junction.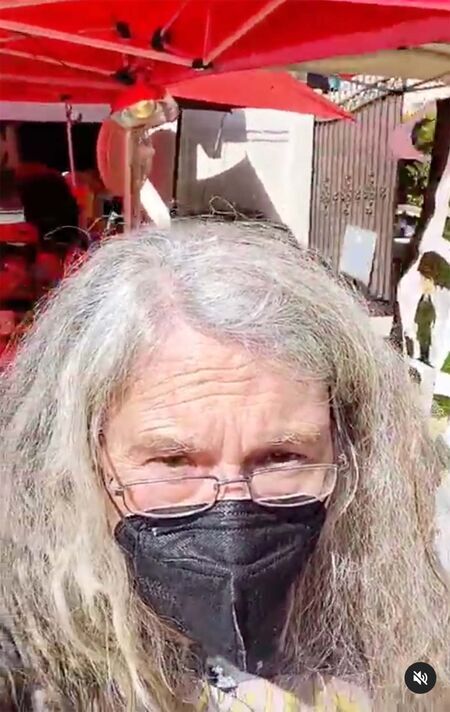 His photography and portraits were featured in numerous magazines and advertisements. The multi-skilled Austrian worked with major companies like Microsoft and Ford. Additionally, Gunter was a gifted bass player and collaborated with renowned musicians such as Pat Travers and Leslie West.
Following the announcement of his passing last week, Rene and his family were deeply touched by the outpouring of affection and support they received.
"I can't believe newspapers all over the world have written about my dad's passing, and we have received love and support in so many ways," Rene wrote. "There are so many comments. Thank you."
It was a joy to witness Gunter Nezhoda constantly bringing excitement and making situations lively. His absence will be felt deeply.