Having a few people you trust and can turn to can help you manage everyday challenges, make decisions, or even during a crisis.
26-year-old hockey player, Luke Davidson knows how it feels to have a great support system. After Luke was diagnosed with cancer, his hockey teammates showed immense support in several ways. In March 2021, Luke and her fiancée Kaycee Ziefle started noticing random symptoms in him. He had a lump, night sweats, and itch. Luke lumped biopsied and was diagnosed with stage three Hodgkin's Lymphoma.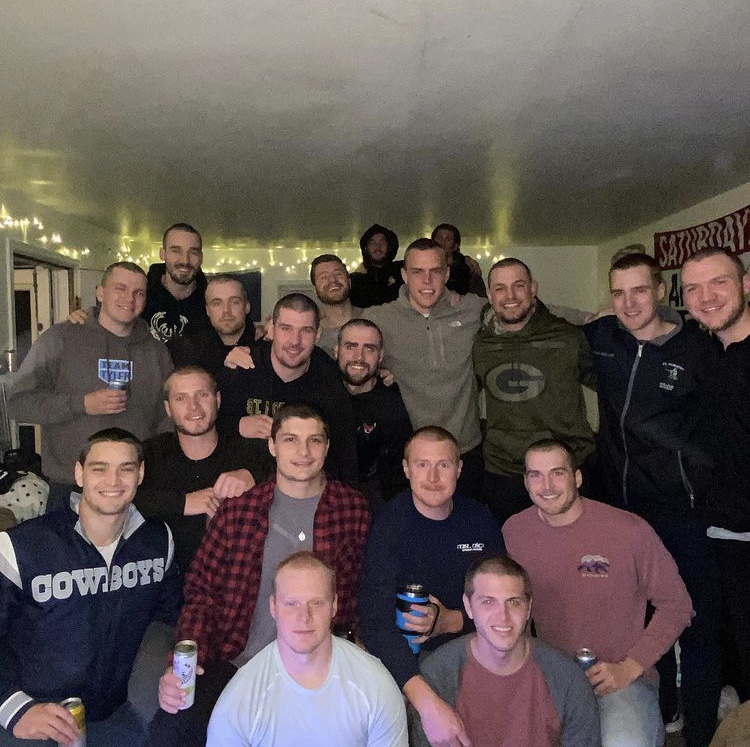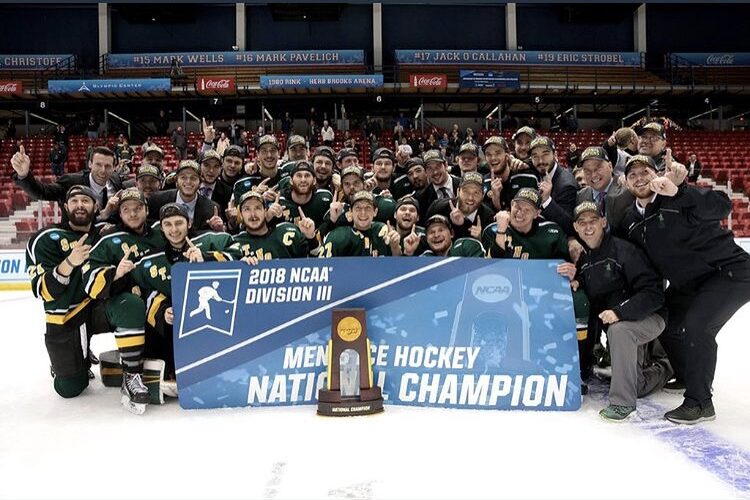 Hodgkin's lymphoma is a type of cancer that affects the lymphatic system, which is part of the body's germ-fighting immune system. The white blood cells called lymphocytes grow out of control, causing swollen lymph nodes and growth throughout the body.
When Luke found out he had stage three cancer, he had to quit hockey in his senior year so he could start his chemotherapy. Well, his teammates made sure that Luke was not going to walk through this rough road alone. The hockey teammates from St. Norbert's College made sure to show up on Luke's first day of chemotherapy for support.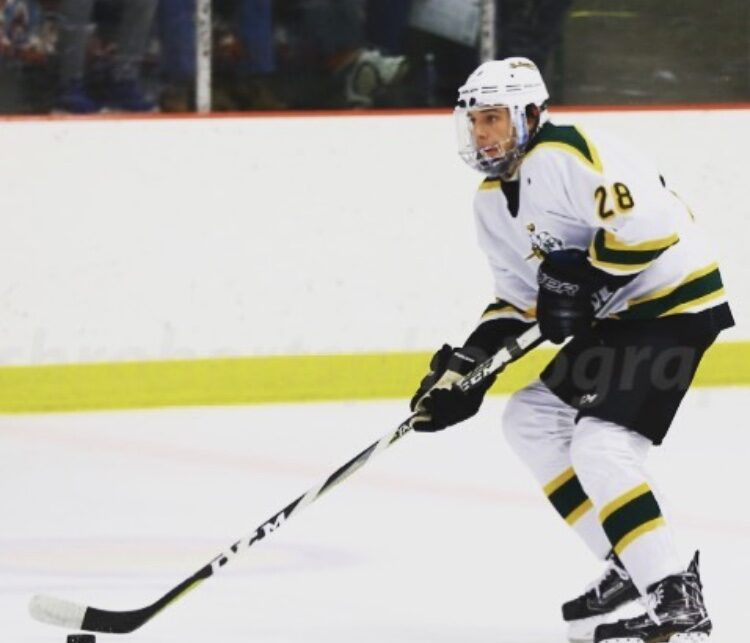 In the sweet video captured by Kaycee, the lovely teammates are seen standing in line outside a hospital. As Luke approaches them, the team claps and cheers for him. It was Luke's first day of chemo and his teammates including the mascot made sure he felt the love and support. Some of the teammates can be seen holding support signs. One support sign read 'ALL IN THIS TOGETHER' while another read 'WE LOVE YOU' and another 'TEAM LUKE'. One of the SNC hockey teammates even showed up in crutches and another gave him a letter.
As if that wasn't enough, when Luke started losing his hair, the whole team shaved their heads in support. Six months after completing his chemo, his lovely teammates showed up outside the hospital. The SNC hockey team cheered him on as he rang the bell to mark the end of his chemo. During his twelve rounds of chemotherapy, Luke got engaged to Kaycee and even graduated. Soon after his last round of chemo, Luke and his fiancée felt the need to move from De Pere, Wisconsin to Phoenix, Arizona for a fresh start.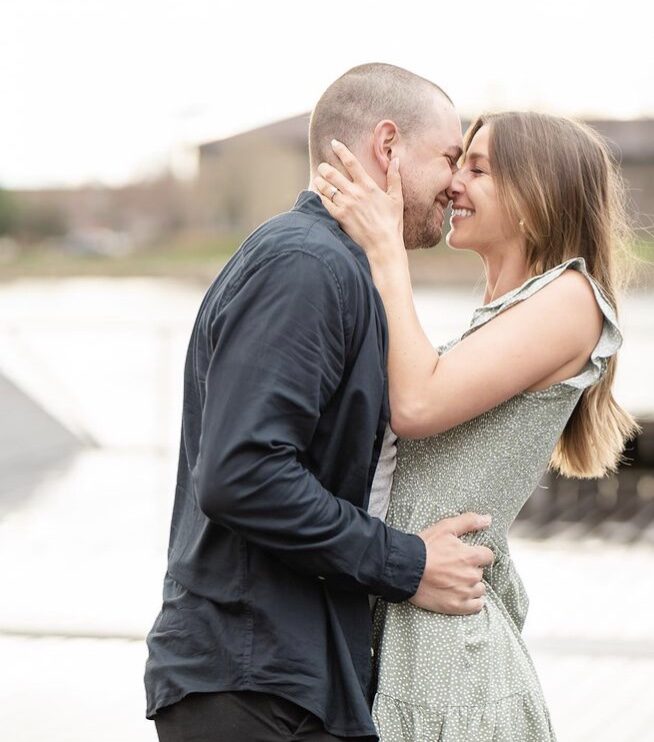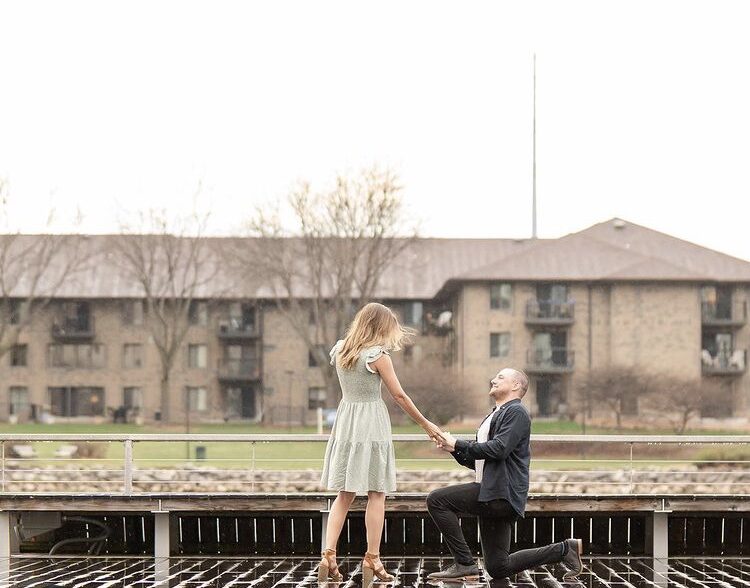 "It just really puts life into perspective and make sure you tell your loved ones how much they mean to you." Said Luke after his first round of chemo. "Just tell everyone you love them when you see them alright?"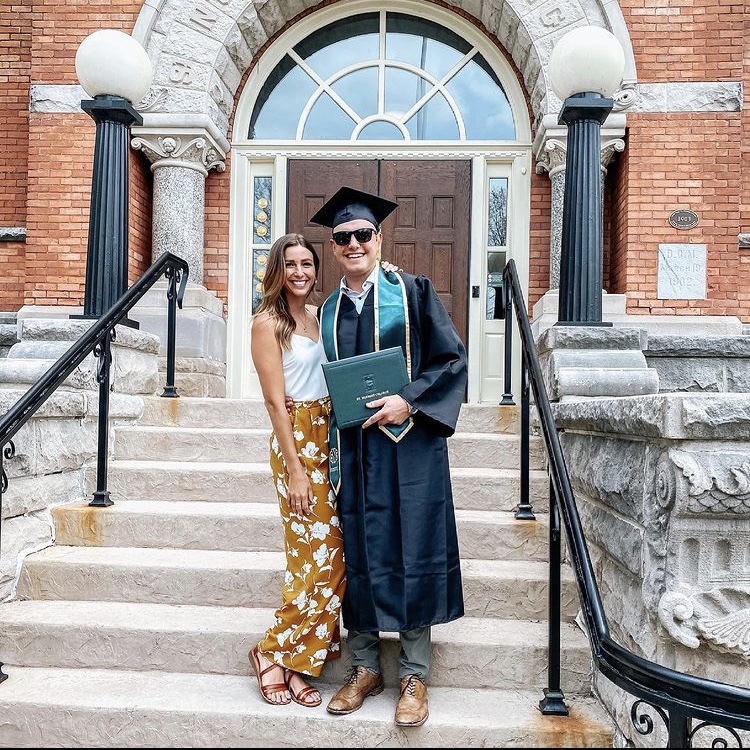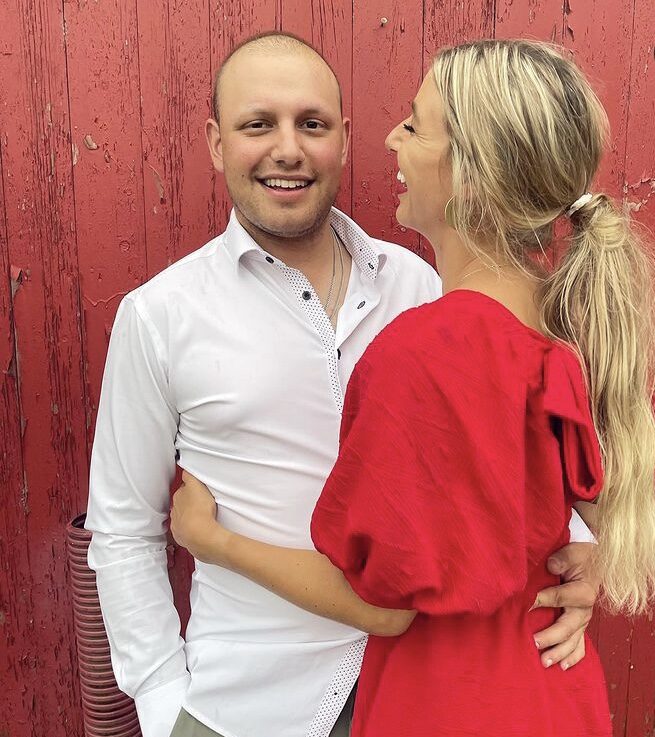 Luke received abundant support from around the world including from NHL Hall of Fame Mario Lemieux. Lemieux got the same type of cancer twice and had to pause playing hockey both times. The Buffalo Sabres and NHL Black Hawks sent Luke a custom-made jersey with his name on it autographed by Duncan Keith.
As luck would have it, Luke hit remission in October 2021 and has since been Cancer free. The sweet couple from Arizona got matching tattoos and bought a condo. Although Luke has to still go for check-ups and blood work, he is now healthy. Luke is living his life and traveling alongside his lovely fiancée Kaycee.