Estelle Getty, well-known for her role as the sharp-witted Sophia on the popular comedy show Golden Girls, is deeply missed by her fans and Hollywood. She passed away in 2008 and it was a big loss for everyone who loved her.
Getty had a tough battle with a serious illness for many years before her life was sadly cut short. Today, on her birthday, July 25, we want to honor her memory. We still laugh and enjoy watching her funny performances on Golden Girls reruns.
Getty spent many years on stage in the 1980s, waiting for her chance to shine in the spotlight. She was born in 1923 in New York and got her big opportunity in 1982. She was chosen for a part in the Broadway play, The Torch Song. Her role was specially created by actor and writer Harvey Fierstein, who also acted in the play as Getty's character's son.
View this post on Instagram
Estelle Getty was almost 60 when she landed the starring role of Mrs. Beckhoff in The Torch Song. She performed this role both on and off Broadway for four years. The play was about a drag queen in New York and her strong performance caught the attention of a production team. They were searching for an older actor for a role in a new TV show about a unique group of older women living in Florida.
The TV show was named The Golden Girls and it brought together four actresses: Getty, Bea Arthur, Rue McClanahan, and Betty White. Their humorous roles and unforgettable performances made the show a hit that kept people laughing for many years.
In order to make Getty, who was 62 at the time, look like an 80-year-old, the team used lots of makeup and wigs. She played Sophia Petrillo, the sharp and funny mother of Dorothy (played by Bea Arthur), who lived with her roommates Blanche (played by McClanahan) and Rose (played by White). In real life, Getty was a mother of two and was married to Arthur Gettleman from 1947 until he passed away in 2004. Interestingly, she was only a year older than Bea Arthur, even though she played her mother on the show.
Estelle Getty's perfect comic timing, her witty remarks, and her loveable yet tough character made her a big hit with fans. Her outstanding performance even won her a Daytime Emmy Award and a Golden Globe.
View this post on Instagram
During her time on The Golden Girls, Getty also had leading roles in popular movies. She was in Mannequin in 1987, and then in 1992 she acted in the movie Stop! Or My Mom Will Shoot, alongside Sylvester Stallone.
In 1992, The Golden Girls stopped after seven years because Bea Arthur wanted to do other things. But Getty came back as Sophia in Golden Palace for a season in 1992, and then again in the show Empty Nest from 1988 to 1995. Her former co-stars from The Golden Girls, including White, McClanahan, and Arthur, also returned to their roles in these shows. However, during this time, her co-stars said that Getty was having a hard time remembering her lines, and McClanahan, who passed away in 2010, said that Getty even had panic attacks while filming the show.
"She had an awful time remembering lines because she would freeze, she panicked. She would start getting under a dark cloud the day before tape day. You could see a big difference in her on that day. By tape day, she was unreachable. She was just as uptight as a human being can get." McLanahan shared of Getty, of tiny stature who stood less than 5-foot. "Finally, she asked for cue cards, which appalled us all, and at first the producers refused to stoop to such an unprofessional thing. But eventually, she had to be given cue cards for those deliciously funny Sophia stories."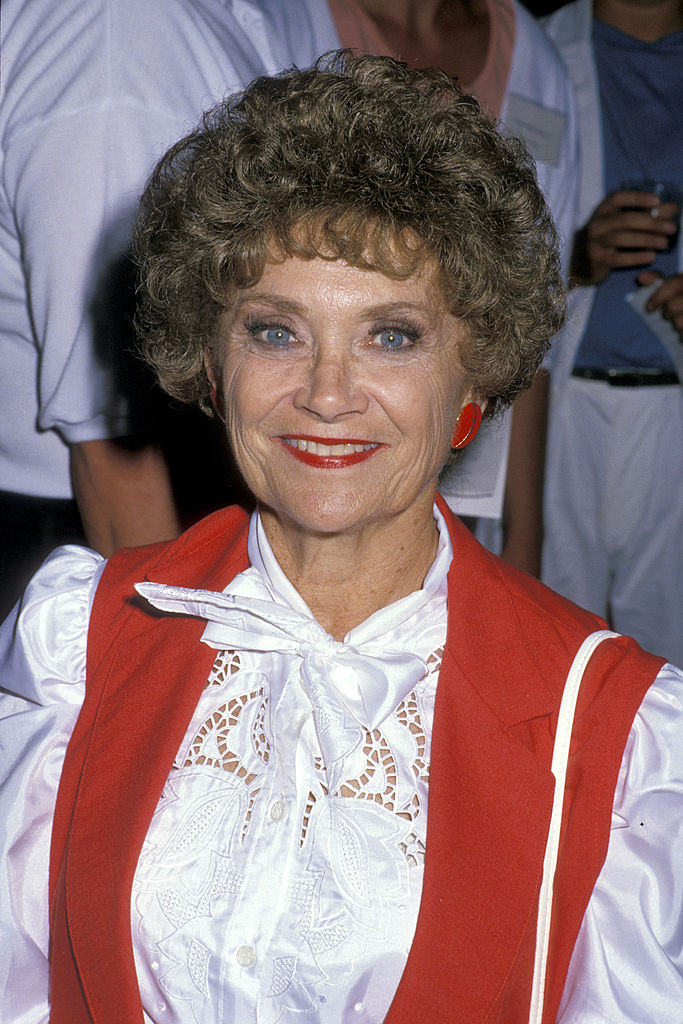 Getty was diagnosed with Lewy body dementia, a disease that affects the brain and is often confused with Alzheimer's. This disease made it hard for her to keep up her wonderful performances.
Her health got worse quickly starting in 2000, and by 2003, she wasn't able to be part of a reunion show for The Golden Girls. She was 84 when she died in her sleep in 2008.
A year after Getty's death, Bea Arthur also passed away at the age of 86. Rue McClanahan died at the age of 76 in 2010, and the much-loved Betty White died in 2021 when she was 99. McClanahan once said, "I kept in touch with Estelle as long as she could stay in touch, as long as she knew who I was. I got a huge kick out of her, always. She told very funny stories about New York."
It's very sad that the world lost Estelle Getty and her co-stars from The Golden Girls. But we're grateful that these incredible actresses shared their talents with us.