Stevie Wonder is a legendary singer and musician who has achieved worldwide fame for his soulful voice and musical talent. Despite becoming blind shortly after being born, he has never let that stop him from pursuing his passion.
Recently, pictures of the singer without his signature sunglasses have gone viral, showing the world a different side of the beloved artist. He has won numerous awards, including Grammy Awards and Academy Awards, for his work in the music and film industries. His fans around the world continue to be inspired by his story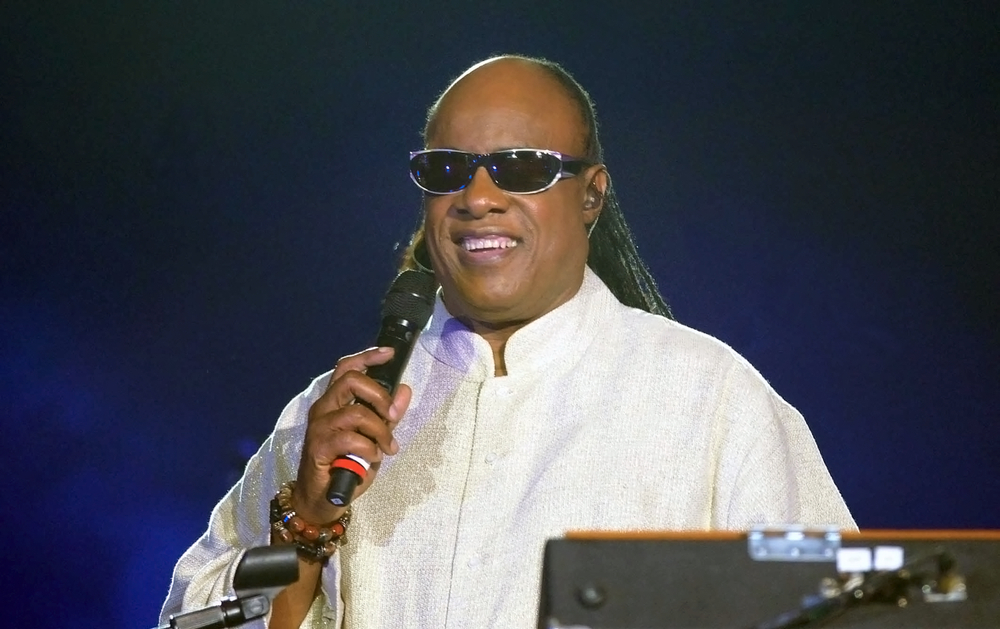 At 72, the renowned singer has been in the public eye since he was just 13 years old. Despite his blindness, which was caused by oxygen being pumped into his incubator when he was born prematurely, he has never let his disability stop him from achieving greatness. By the age of 9, he had already mastered multiple instruments, including the piano and drums.
Stevie Wonder's pictures without sunglasses have recently gone viral. A video from his 1989 Rock & Roll Hall of Fame ceremony has been shared online, showing the singer without his signature black glasses. In the video, he asks the audience to close their eyes and takes them through an experience from his life. People have been amazed to see the singer without his sunglasses and the video has been widely shared.
"The experience of hearing many different voices, from many different cultures throughout the world." He then talks about the various different musicians and types of music around the world.
"Through the eyes of our ears, we see the beauty of hope, we see the beauty of pain, we see the beauty of sorrow because through all of those, through even the pain and sorrow, the hurt, the poverty, the war, the destruction, we see the beauty of the God within us that says that voice, that instrument sounds so wonderful," the singer continues, "That spirit is so wonderful. And when we think about that with our eyes closed… Dear God let us play forever, let us sing forever…"
Stevie Wonder is an incredible artist who has blessed us with his incredible music. He speaks about the importance of appreciating the beauty of music and how it can bring joy to our lives. He encouraged us to take the time to listen to music and celebrate it. We are so lucky to have such a talented musician in our lives.
Share this article with your friends if you are a Stevie Wonder fan.