It seems romance is in the air! Recently, Keanu Reeves was spotted sharing a kiss with a mystery companion at the Museum of Contemporary Art Gala in Los Angeles. This heartwarming moment has captured the attention of fans, as Keanu has been single for quite some time.
The popular actor has faced significant personal tragedies in the past. His daughter with former girlfriend Jennifer Smye was tragically stillborn at 8 months, and not long after, Jennifer herself passed away in an accident. Although Keanu and Jennifer had separated by then, these losses have left a lasting impact on him.
View this post on Instagram
Keanu Reeves and his girlfriend Alexandra Grant have been in a relationship for some time now. They recently attended an art gala together, looking fabulous on the red carpet. The 58-year-old Matrix actor wore a black suit and striped tie, while Alexandra impressed in a red dress.
As they held hands during the event at the Geffen Contemporary at MOCA in Los Angeles, the couple's affection for each other was evident. Although they are known for keeping their personal lives private, Keanu recently shared his happiness with Alexandra in an interview with PEOPLE magazine, expressing his joy with his artist partner.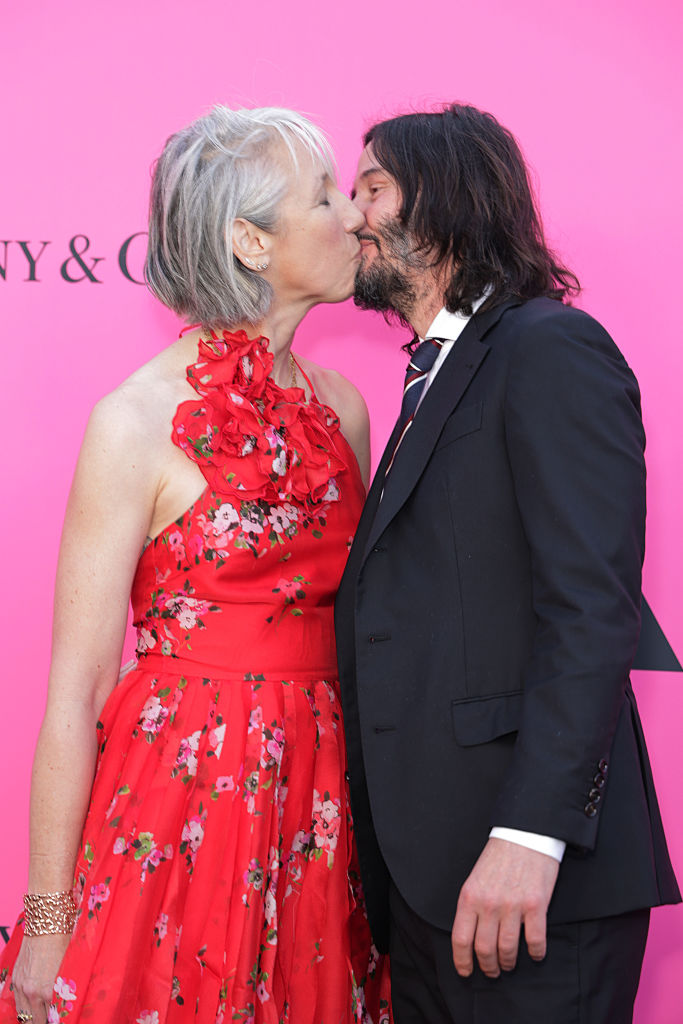 In a recent interview, Keanu Reeves shared a blissful moment he experienced with his partner. The John Wick actor recounted, "A couple of days ago with my honey. We were in bed. We were connected. We were smiling and laughing and giggling. Feeling great. It was just really nice to be together."
Interestingly, the couple first went public with their relationship at an art gala in November 2019, during the Los Angeles County Museum of Art (LACMA) Art and Film Gala. Keanu and Alexandra initially met in 2011, collaborating on various projects. Notably, Alexandra created the artwork for Keanu's poetry books, Ode To Happiness and Shadows.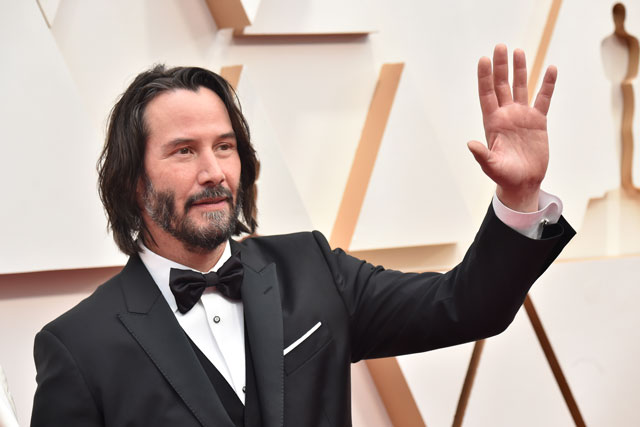 Alexandra Grant, a distinguished artist, graduated from Swarthmore College in 1994. Her artwork has been showcased in numerous exhibits worldwide, including LACMA, Galerie Gradiva in Paris, and The Harris Lieberman Gallery in New York.
Despite her successful career and thriving relationship, Alexandra has faced criticism online, particularly regarding her naturally gray hair. In response, she explained on Instagram that she went gray prematurely in her early 20s and experimented with various hair colors until she could no longer tolerate the toxicity of the dyes. Eventually, in her 30s, she allowed her hair to turn 'blonde.'
View this post on Instagram
Alexandra Grant further expressed her support for every woman's right to choose their appearance at any age. She emphasized the need for discussion around beauty standards, especially if they are causing harm to women. She sent love to all women in her statement.
In a 2020 Vogue interview, Alexandra touched upon her relationship with Keanu Reeves. When asked about the possibility of marriage, she playfully avoided answering directly, saying, "Over a glass of wine… I would love to tell you. Love at every level is deeply important to my identity. How's that for dodging the question?"
Alexandra Grant emphasized the importance of relationships in her life, stating, "I do not believe that isolation is the way. There is a period of isolation that I do as a painter, but I deeply value the experience of being in relationships."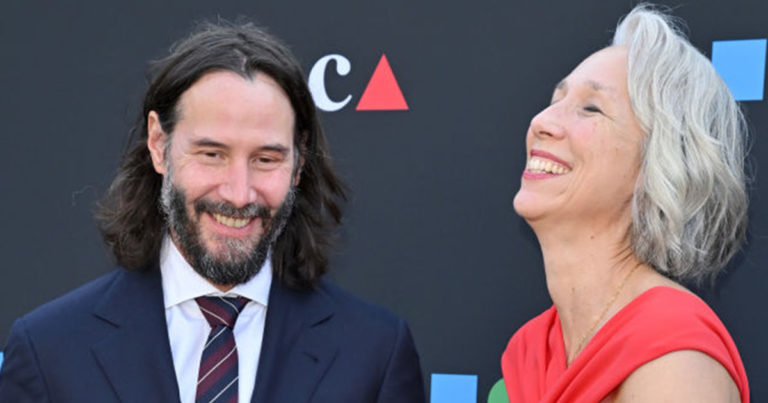 Rumors about Keanu Reeves considering Alexandra as "the one" have been circulating, with speculations of a possible proposal in the near future. According to Closer Weekly, Keanu has been discussing the matter with his close friends. A source revealed, "Keanu isn't hiding the fact that he's going to propose to Alexandra. His friends know how happy he's been; he's talked about making Alexandra his wife, and he was recently spotted ring shopping in West Hollywood."
Keanu Reeves is widely regarded as one of the most humble and down-to-earth actors in Hollywood. His kind and genuine nature has endeared him to fans across generations.
Many people admire the quiet yet strong bond that Alexandra Grant and Keanu Reeves share in their relationship. Feel free to share your thoughts on this lovely couple in the comments!