Jimmy and Rosalynn Carter have a unique and special love. They hold the record for the longest marriage of any US presidential couple, surpassing George H.W. Bush and Barbara Bush.
They celebrated their 76th wedding anniversary in July 2022. What's their secret to maintaining such a long-lasting relationship? According to them, it's all about doing simple things.
In 1924, Jimmy Carter was born and raised in Plains, Georgia by his father who was a businessman, and his mother who was a nurse. One of the residents was Rosalynn Smith, who would later become Jimmy's wife.
View this post on Instagram
Their love story began over 90 years ago when Jimmy was three years old, and his family lived next door to Rosalynn's family. Jimmy's mother helped deliver Rosalynn on August 18, 1927, and the next day, she brought Jimmy to meet the newborn baby. No one knew then that they would eventually get married and make history together.
The Carters got married in 1946, shortly after World War II ended. Jimmy Carter served in the military until 1953, but left after his father passed away to take over the family farm in Plains, Georgia.
Later, he decided to pursue politics and won a position in the Georgia Senate in 1962. This marked the beginning of his political career, which ultimately led to him being elected as President of the United States in 1976.
"We developed a partnership when we were working in the farm supply business, and it continued when Jimmy got involved in politics," Rosalynn is quoted as having said.
View this post on Instagram
When Jimmy Carter and his wife Rosalynn got married, they had to move frequently as he was deployed in the Atlantic or Pacific fleets. Despite this, Rosalynn was okay with the constant moving. When Jimmy was a young Naval officer in the 1940s, he found a way to show his love for Rosalynn. "'I love you the goodest.' That's what my mother and daddy used to say back and forth, and I picked it up with Rosa," he told People in a 2014 interview.
The initials "ILYTG" held significant meaning for former US President Jimmy Carter and his wife Rosalynn. They valued it so much that Jimmy had it engraved on a compact that he gave to Rosalynn. This keepsake is now showcased at the Jimmy Carter Presidential Library and Museum located in Atlanta, Georgia. The couple's children have also adopted the phrase and started using it amongst themselves, following in their father's footsteps.
"Now all our children do the same thing – ILYTG on the phone or in emails. They generally just put the initials," he said. "And sometimes they change the initials and make you guess what they're talking about."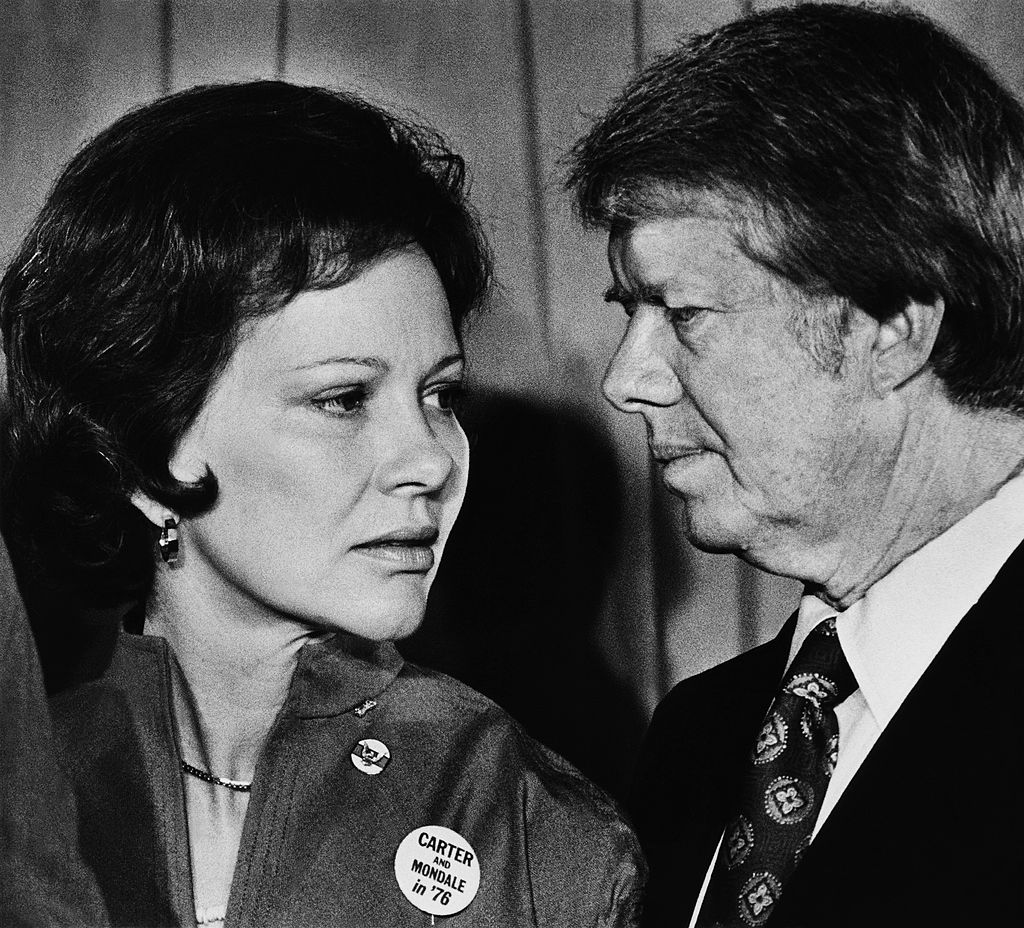 During President Carter's tenure in the White House, his wife Rosalynn was an active supporter of mental health. She played a key role in passing the Mental Health Systems Act of 1980 by serving as the honorary chair of the President's Commission on Mental Health.
Jimmy and Rosalynn, now in their 90s, still reside in Plains, Georgia and seem to be in good health. President Carter attributes his long life to his wife, stating that marrying the right spouse is key to a long and fulfilling life. He believes that a good partner will take care of you, challenge you, and keep you engaged and interested in life.
It's almost impossible not to love the Carters. Let us know your thoughts in the comment section below.