Michael Douglas and Catherine Zeta-Jones, both renowned figures in the entertainment industry, have managed to keep their children's lives relatively private. However, on Monday, fans were surprised to see Michael Douglas, 78, accompanied by his son Dylan on the red carpet.
Dylan generally avoids the spotlight, but he caught everyone's attention during the event.
The occasion was the Belasco Theatre's presentation of "Good Night, Oscar" in New York, in which Michael Douglas is starring. Although the event focused on the show, Dylan's presence on the red carpet drew considerable attention as he posed for photos alongside his father.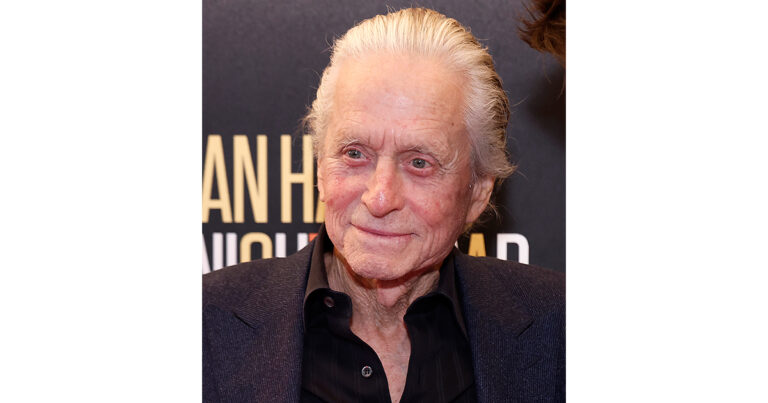 Dylan, who is 22 years old, was previously spotted at the premiere of "Ant-Man and the Wasp: Quantumania," a film featuring his father, Michael, and attended by his mother, Catherine Zeta-Jones. In an interview with Entertainment Tonight, Dylan spoke highly of his famous parents, not only as accomplished, Oscar-winning actors, but also as great parents.
He emphasized the lesser-known side of his parents that he experiences daily, highlighting their loving and supportive nature that isn't always visible to the public.
"I mean, obviously, they're great actors, both Academy Award-winning actors, but they're great parents. "And that's a side that not everyone gets to see, but I get to see every day, in and out.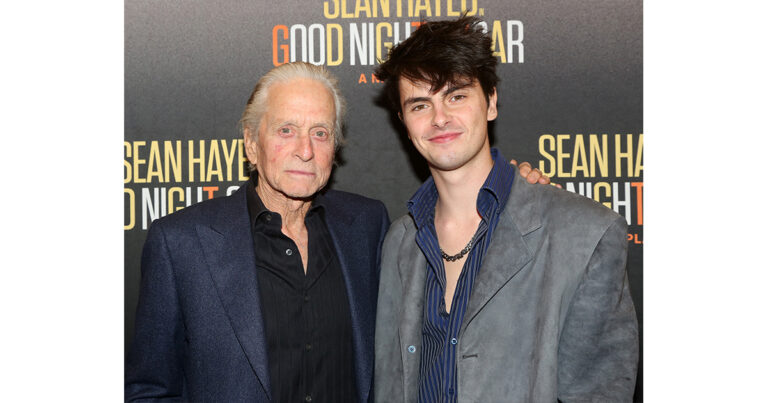 Dylan appreciates his parents' on-screen work as well as their parenting skills, despite his preference for staying away from the camera flashes. Fans were delighted to see him on the red carpet alongside his father on Monday.
Dylan, born in 2000, is the first child of his mother, Catherine Zeta-Jones, and the second child of his father, Michael Douglas. Although many might have expected him to pursue a career in the entertainment industry like his parents, Dylan has not yet decided to follow that path.
Catherine Zeta-Jones expressed immense pride and joy when her son Dylan graduated from the esteemed Brown University in Rhode Island last summer. She shared her heartfelt congratulations and love for him on social media, celebrating his accomplishments.
Regarding the possibility of Dylan and his younger sister joining the entertainment industry, Zeta-Jones acknowledged that her son has been involved in theater production since high school. The lives of children born to high-profile celebrity couples often intrigue people, as they wonder about their appearance, lifestyle, and the choices they make as they grow up.