Henry Winkler, known for his iconic roles such as Fonzie in "Happy Days" and Stanley in "Holes," became a caregiver for his mother during her last years. Despite his difficult upbringing, he found a way to bring joy and laughter to others.
Growing up, Henry's parents taught him the importance of hard work and education. They both had experienced the loss of their own parents in concentration camps, but managed to escape in 1939.
Henry tried to bring happiness and joy into his life, but it was overshadowed by sad events. When he was growing up, Henry liked making people laugh and was drawn to comedy. However, he struggled in school because he had a learning disability, which neither he nor his parents knew about.
Despite these challenges, Henry did his best given the situation he was in. Previously, Henry Winkler opened up about the difficulties he faced in his family growing up. He said that his parents called him "Dumm Hund" and kept him in his room as a punishment for his funny acts. They wanted him to study harder in school. Despite his difficult childhood, Henry chose to see the bright side of life through his acting and comedy.
Henry Winkler, who had a successful career in acting and television, surprised everyone when he decided to take care of his mother during her final days. Despite the difficult memories and emotions from his childhood, Henry was driven by love and respect for his mother.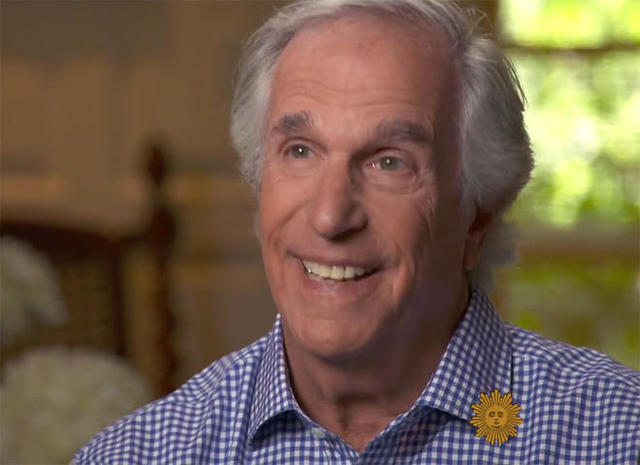 Henry remembered only a few moments when his mother was happy. He said, "Once because we tickled her into a closet. The second time we were driving, and she was in the back of the car, reading an article about some silly invention, and she thought it very funny."
Many people try to distance themselves from family members who bring negativity or cause pain. But Henry chose to show compassion and love to his mother, despite the difficulties of the past.
It's not special to love those who love us back, but to love those who are hard to love is what God wants us to do. This is what actor Henry Winkler did for his mother. When she became sick, he left his job to take care of her.
He wanted to show her love, joy, kindness, respect, and compassion. He loved her even when she couldn't love herself and took the time to listen when no one else would. He treated her the way he wanted to be treated as a child.
Think about how wonderful it must have been for Henry and his mother to live the last part of her life in a way that Jesus would love them. This is a beautiful example of love.
Let us know your thoughts about this story in the comment section below.