In a devastating incident, a family faced immense sorrow when a minor error resulted in a tragic outcome. This article shares the details of the unfortunate event that has left the family grieving.
In Oklahoma City, twin toddlers aged 18 months, a boy and a girl, lost their lives in a drowning accident in their family pool. It is believed that the door was left open by their great-grandmother, who suffers from Alzheimer's.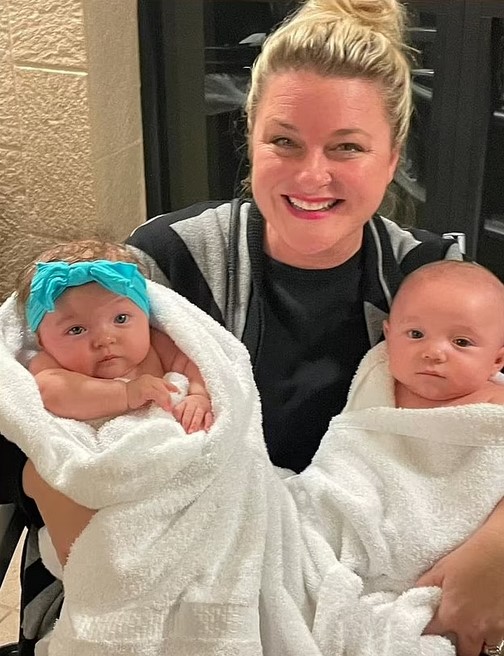 The mother, Jenny Callazzo, discovered her young twins, Locklyn and Loreli, at the bottom of the cloudy pool at their home.
The twins were unresponsive when their mother discovered them in the pool. Tragically, both toddlers were declared dead two hours later. Jenny Callazzo, a stay-at-home mom who runs a boutique, resides at the $565,000 property with her family, which includes her husband Sonny, a 42-year-old marketing executive, her grandmother, and their six children.
A family member shared with the media that Callazzo's grandmother has dementia and accidentally left the back door open. Unnoticed, the twin toddlers took advantage of the open door and ventured outside, ultimately leading to the heartrending incident.
Authorities are currently investigating the incident, although they do not suspect any foul play in the tragic deaths of the young twins. Aerial images captured by local media show a cloudy pool filled with green algae, where the toddlers are believed to have drowned.
Days before the terrible accident, 37-year-old Jenny Callazzo shared a photo of her twins playing outside, captioned "just want to play outside." Following the incident, neighbors described the heart-wrenching scene of the distraught mother in the back of an EMS vehicle while emergency workers attempted to resuscitate her children.
A GoFundMe campaign has been launched to assist the family with medical bills and end-of-life expenses related to the twins' tragic passing. The fundraising page expresses appreciation for any contributions and thanks everyone for their love and support during this difficult time.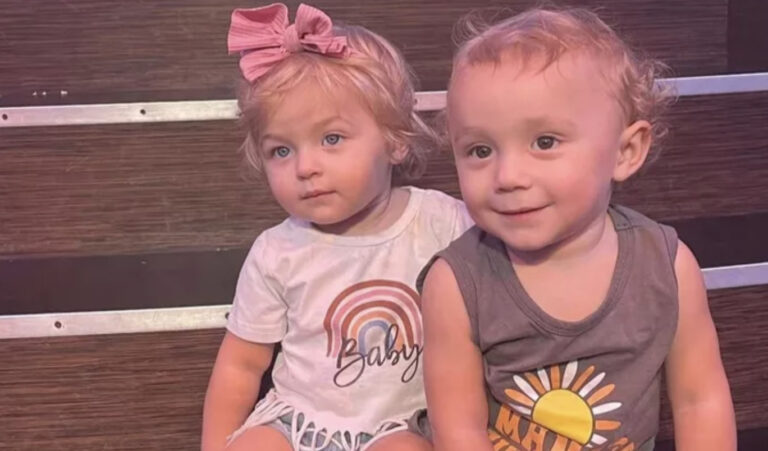 Laura Gamino, the injury prevention coordinator for trauma at OU Health, hopes this tragedy raises awareness among parents about the dangers water can pose to young children. She cautions that accidents can happen in the blink of an eye and urges parents to remain vigilant. "Anything can happen in an instant," she warned.
Gamino emphasizes the importance of understanding the risks associated with water, especially for young children who lack the skills to help themselves. She highlights that drowning incidents can be both sudden and silent, as children may not be able to cry for help when their mouths are filled with water.
"Sometimes people have an idea that a child will have trouble in the water and be screaming, but they can't because their mouth is full of water. So it's very silent, and that's one of the scariest things about it."
To enhance safety, Gamino recommends parents and caretakers install at least 4-foot-high fences around their pools with gates that young children cannot open. This tragic event has left the family with an immense loss, and our thoughts and prayers are with them during this challenging time.