Actress Shannen Doherty has recently filed for divorce during her ongoing struggle with stage 4 cancer. Over the weekend, news surfaced that Doherty and her husband of 11 years, Kurt Iswarienko, were parting ways. The actress's publicist confirmed this development in an emailed statement.
Leslie Sloane, Doherty's publicist, shared that the decision to divorce was not what Shannen initially wanted. However, she felt that she had no other choice. Sloane's statement has fueled speculation by implying that Iswarienko's agent may have played a role in the couple's split.
Publicist Leslie Sloane said on Saturday: "Divorce is the last thing Shannen wanted. "Unfortunately, she felt she was left with no other option."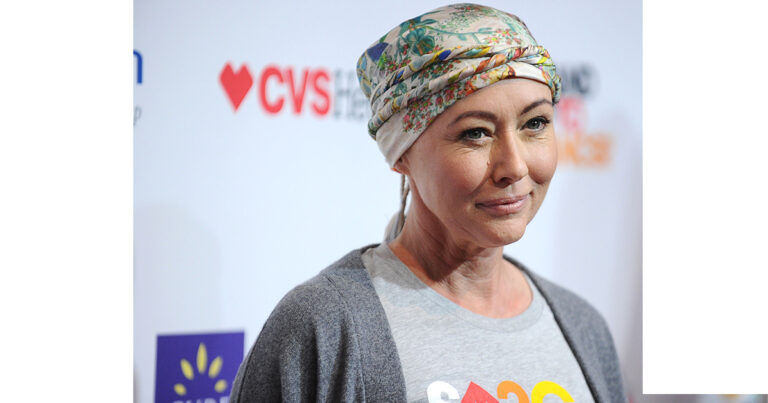 Doherty reportedly filed for divorce on April 21, feeling she had no other option. Her publicist, Sloane, directed inquiries to Kurt's agent, Collier Grimm at PICTUREKID, stating that she is "intimately involved." While Sloane didn't provide further details on the nature of Grimm's involvement, the comment has fueled speculation and rumors about the possibility of Iswarienko's infidelity. People are now left wondering if this could be the reason behind the couple's separation.
"You can contact Kurt's agent, Collier Grimm at PICTUREKID, as she is intimately involved,'" Sloane added.
People are expressing sympathy for Doherty, who revealed in 2020 that her breast cancer had returned and advanced to stage four. In an interview with Good Morning America, the actress shared her feelings of despair, questioning, "Why me?" She then reflected that nobody deserves to go through such an ordeal, emphasizing the unfairness of the situation.
Following her initial fight with cancer that led to remission in 2017, Doherty mentioned in an interview with People magazine that her experience had a positive impact on her marriage to Iswarienko. She said, "Cancer solidified us," and explained that they both gained a deeper appreciation for each other.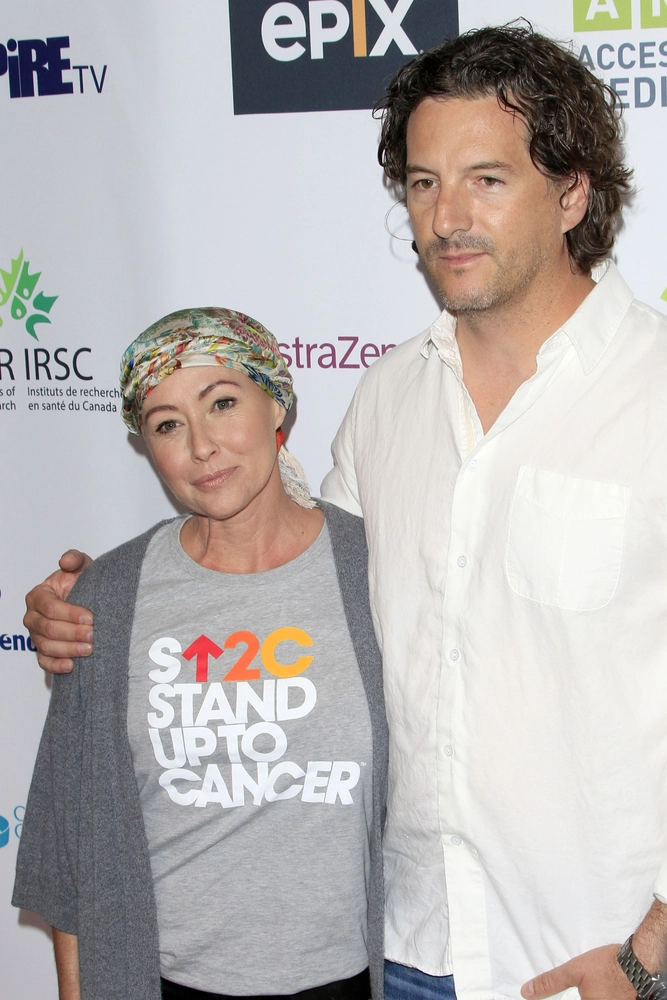 Shannen Doherty, who began her acting career at the age of 11 with a role in Little House on the Prairie, has had a successful career. She has starred in popular TV shows like Beverly Hills, 90210 and Charmed.
The 52-year-old actress was first diagnosed with breast cancer in 2015 and chose to publicly share her journey, keeping fans informed about her treatments through social media. In 2020, she announced that her breast cancer had become metastatic and spread to her spine.
During a 2020 interview with Good Morning America, Shannen revealed that she was at stage IV, saying, "My cancer came back. And that's why I'm here." She admitted that she hadn't fully processed the news, describing it as "a bitter pill to swallow in a lot of ways."
The beloved '90s star disclosed her plan to record video messages as a way to say goodbye to her loved ones when the time comes. Despite her challenging circumstances, she remains hopeful that she can live for another 10 to 15 years.
During this tough period, many are sending strength, love, and hope to Shannen Doherty. Sharing this article is another way to extend well-wishes to the actress.