Children can be such wonderful teachers of life. Their ability to be able to enjoy life's simple moments is to be adored. They tend to see the world differently and they are always willing to share their love and kindness with their loved ones, let alone complete strangers.
One rainy evening, a 3-year-old toddler was having dinner with his mother at McDonald's when he spotted a police officer. He suddenly decided to run towards the officer and give him a big hug.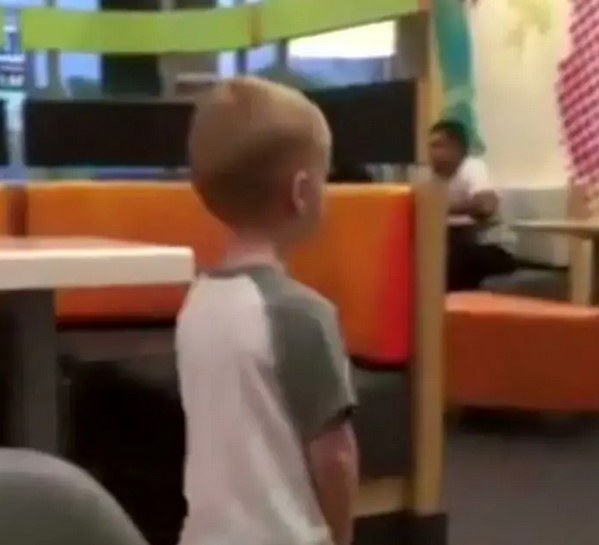 This beautiful moment was so unexpected that the officer himself was caught by surprise. Fortunately for us, the little boy's mom took out her smartphone and captured the whole interaction, and it is a sight to behold.
The incident happened at a McDonald's restaurant in Fort Worth, and the little boy who goes by the name T.J. couldn't hold himself after noticing a police officer who was enjoying his meal. T.J.'s mom, Jamie Hubbard, was exhilarated after she saw what happened.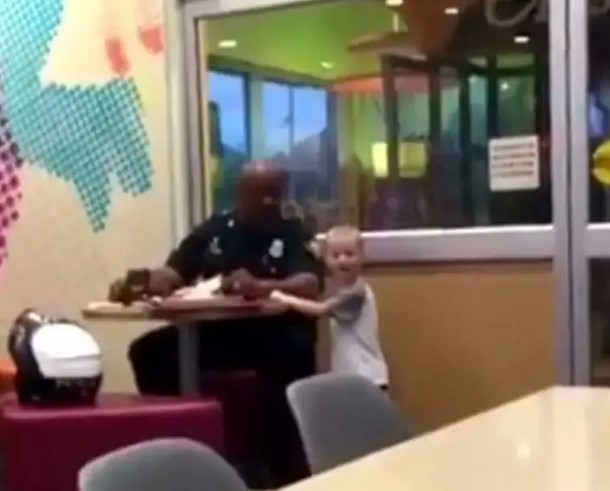 T.J. who is also a motorcycle fan had spotted the officer's bike parked right outside the restaurant. The two had talked about the officer's motorcycle and even Jamie joked about her son taking the bike for a ride. With all the confidence in the world, T.J. headed toward the police officer to say hello. He also asked the officer if he could ride his bike.
Officer Colter responded with a laugh and told him that his boss probably wouldn't like that. However, Colter did not want to disappoint the young boy so he decided to do something that will brighten his day.
Colter headed outside to his motorcycle and returned with a police badge sticker. He then asked T.J. to come over so that he can give him a small gift. T.J. was grateful for the gift and decided to thank Officer Colter with a hug.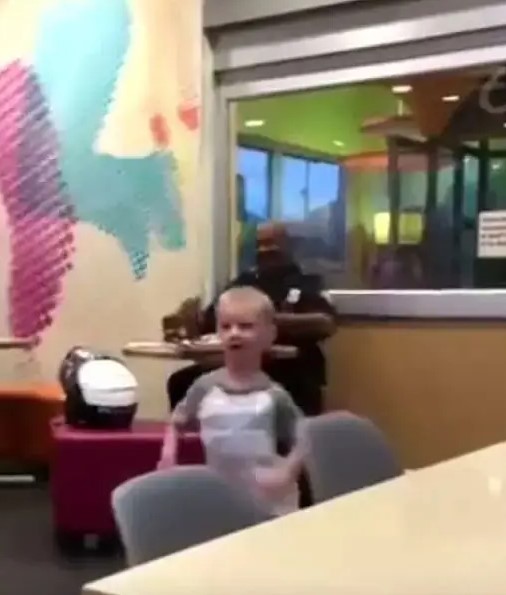 "He wanted to give you a hug!" Jamie told Officer Colter.
"Oh he wanted to give me a hug? Okay!" the surprised officer leaned towards T.J. and gave him a warm embrace.
Jamie told Fox News that her son is normally very shy and he rarely gives out hugs, but he wanted to hug Officer Colter to thank him.
The Forth Worth Police Department shared the video of the interaction on their Facebook page and it has since gone viral. Colter was "honored" by this heartwarming interaction, and internet users couldn't hesitate to show them some love.
Sources: Fox News, Inside Edition