Susan Boyle, a renowned British singer who gained global popularity following her participation in Britain's Got Talent in 2009, recently revealed a personal health struggle. Last year, she experienced a minor stroke, raising concerns about her ability to perform in the future.
This year, she made a return to the well-loved talent show, performing alongside the cast of Les Misérables, as reported by the Daily Mirror. In a nostalgic twist, Boyle performed "I Dreamed A Dream," the same song she initially auditioned with. Her performance, which took place at the Eventim Apollo, was met with great acclaim, culminating in a standing ovation from the audience.
Following her outstanding performance, Susan Boyle opened up about her recent absence from the entertainment scene. In a candid conversation with Ant and Dec, the show's hosts, Boyle shed light on a significant health challenge she has been dealing with, attracting a lot of attention.
During her post-performance interview, one host commented, "It's hard to believe that you appeared on this show in 2009, 14 years ago." This statement underscores the length of her journey in the entertainment industry, punctuated by her recent health struggles and triumphant return to the stage.
When asked by the hosts, "How does it feel to be back at BGT?" Boyle responded with enthusiasm, "It feels great. It's really good." She went on to reveal the significance of her return, saying, "It's extra special for me actually, last April there, I suffered a minor stroke and I thought it'd be crazy to be back on stage and I have done it."
Following her disclosure, Judge Simon Cowell expressed his admiration for Boyle. He acknowledged that he was aware of her health challenges, praising her for her resilience and courage in returning to the stage.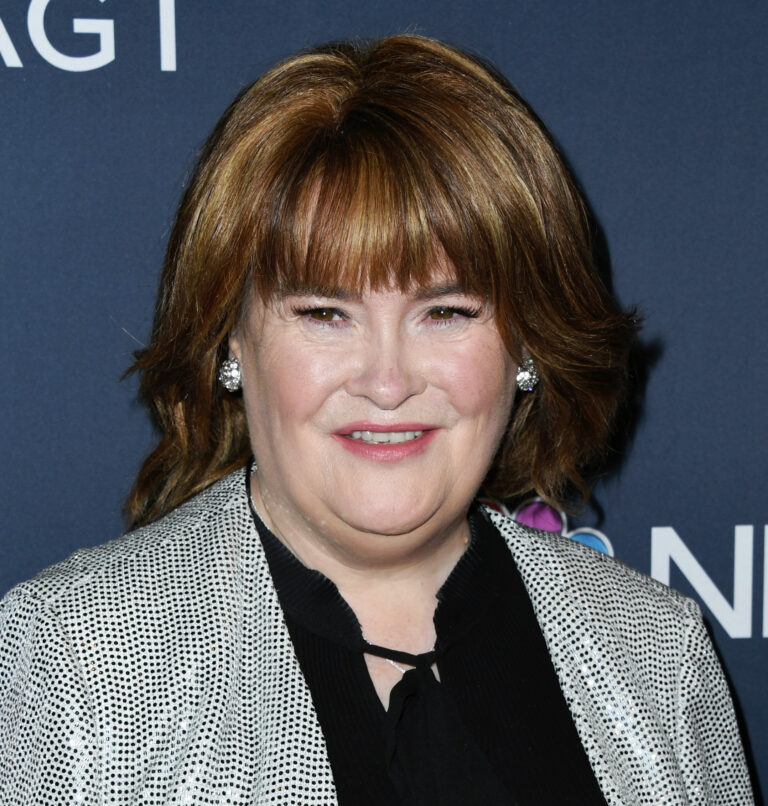 Susan Boyle, known for her privacy off-stage, kept her fans in the dark about her reason for stepping back from the spotlight last year. Only recently did she unveil the mystery, revealing her health issue during her notable return to Britain's Got Talent.
Despite her stardom, Susan remains grounded, continuing to live in her childhood home in Blackburn, Scotland, which she bought in 2010. In an interview with OK!, she emphasized the importance of staying connected to her roots, stating, "It's best to be grounded and with your roots. It keeps you grounded and prevents you from saying things maybe you shouldn't say."
Susan's recent performance on Britain's Got Talent, marking her successful comeback, can be seen in the video below. As we applaud her musical talent, we also wish her the best with her health journey moving forward. If you're a fan of Susan Boyle, share your thoughts in the comments section and spread the word about her inspiring performance by sharing this article on Facebook.