Over 10 years ago, Susan Boyle amazed everyone on "Britain's Got Talent" with her performance of "I Dreamed a Dream" from Les Misérables. This performance video has been seen by millions.
Since then, she became famous and made a lot of money from her albums. But not everything in her life was easy, especially her love life, which many people have talked about. People wonder if Susan Boyle got married, if she has a partner, and where she is now.
As Susan Boyle has grown older, she often reflects on her incredible journey.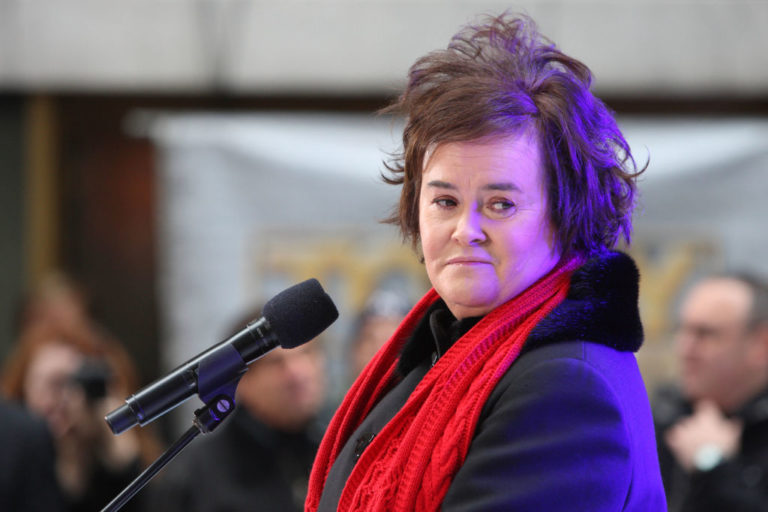 Back in 2008, she was an unemployed charity worker, living with her cat, Pebbles, and had dreams of entering show business. When she sang "I Dreamed a Dream" from Les Misérables on Britain's Got Talent in front of Simon Cowell and other judges, she became famous almost immediately at the age of 47.
Her unexpected success from that audition touched people globally. Many still find inspiration in her story today.
After her sudden fame, Boyle mentioned, "I used to be a kind of spectator looking outward at the world. But now I'm part of that world and, though frightening, I'm going to embrace it."
View this post on Instagram
In just her debut year as a star, Susan Boyle earned $6.8 million. Her fame soared when her second album made her one of the few artists to top UK and US charts twice in one year. Suddenly, the quiet 47-year-old from Scotland was a global sensation and a millionaire.
But even with all her success, she stayed true to herself. Susan is known for her honesty, humility, and warmth.
She never flaunted her wealth like some celebrities. In fact, she still lives in the house where she grew up in Blackburn, Scotland, which she bought in 2010.
Susan Boyle believes in staying connected to her roots. She once shared with OK! magazine, "It's best to be grounded and with your roots. It keeps you grounded and prevents you from saying things maybe you shouldn't say."
View this post on Instagram
She was born on April 1, 1961, in West Lothian, Scotland. Her parents, Patrick and Bridget Boyle, both came from County Donegal, Ireland. Patrick was a miner, a singer, and a WWII veteran, while Bridget worked as a shorthand typist. Susan was the youngest among ten siblings, having four brothers and six sisters.
Though she could have chosen to live anywhere in the world, including buying a grand mansion in Beverly Hills, Susan preferred her family's home. She still resides in the same four-bedroom ex-council house in Blackburn, Scotland, where she grew up, turning it into her dream home.
For 60 years, Susan Boyle has called the same house her home. After recent decorations, one of the highlights is the striking piano room that visitors see right when they step inside.
Though she's just started taking piano lessons, she humorously mentioned her current skill level. "That's a giggle for a start because I can't even do scales," she joked.
Her kitchen has also seen major changes. Before, it was tight with a table close to the oven, posing risks. Now, post-renovation, there's more room and modern updates. A special touch in the kitchen is a framed picture of Susan with Pope Francis.
View this post on Instagram
The living area is bright and welcoming, adorned with numerous family photos. Given that Susan is the youngest of 7 siblings, and the house used to accommodate 9 people, it's likely more spacious for her now.
Inside Susan Boyle's home, her successful career is evident from the numerous awards and recognitions on display. Scattered among these are charming animal decorations, reflecting her warm and grounded personality.
On the upper floor, she proudly presents a room she once shared with two of her sisters. This became her private space after they moved out. She nostalgically points to a spot where her record player once stood, sharing that she was an ardent fan of The Osmonds.
By the 1990s, her father had passed away, and her siblings had moved on with their lives. Susan, however, stayed behind, dedicating herself to caring for her aging mother until her passing in 2007. The house holds countless cherished memories for her.
People often express astonishment at her decision to stay in the family home. But Susan firmly states, "Why would I leave? I feel my mother's presence here, surrounded by so many loving memories. This house has been my anchor for most of my life, and it's now a part of my new journey. I have no plans to leave."
Susan has always wished to find true love and a partner to share her life with. And when she does, they will stay in her beloved home since Susan has no plans to move.
Alongside her dream of finding love, another deep desire of Susan's has been motherhood. She once told The Sun, "I've never had any of my own, that's my biggest regret, but I love kids. They're good fun to be with."
Now at 60, while time may be a constraint, she's considering options like adoption or fostering to provide a nurturing environment to children in need. "I've a lovely house, why not share it?" she said. Her residence is a testament to her grounded nature. Even with global fame, she opts for a peaceful life in the only home she's ever lived in.
It truly is a bittersweet thought that her parents didn't get to see her astounding success. Please pass this story on.