Leslie Uggams, a talented actress recognized for her performances in both film and theater, has enjoyed a remarkable career that has lasted for over seven decades. The Harlem-born singer and actress gained widespread fame for her role in the Deadpool series.
Uggams' personal life is equally as captivating, as she married Grahame Pratt, a White Australian man, in 1965. Their enduring love story has stood the test of time, overcoming the challenges often faced by interracial couples throughout history.
Leslie, a gifted vocalist, created a record for MGM in 1953 when she was merely 10 years old. With the support of her aunt, the famous singer Eloise Uggams, Leslie went to the Professional Children's School of New York and the renowned Julliard music school in New York.
View this post on Instagram
Her music career was just the beginning, as she went on to host her own TV variety show, "The Leslie Uggams Show," in 1969. This was the first variety show hosted by a black individual since "The Nat King Cole Show." Behind the scenes, Leslie met and fell in love with actor Grahame Pratt, whom she first encountered at the Professional Children's School of New York. They later crossed paths in Sydney while Leslie was on a celebrity tour in Australia.
Leslie was aware of the consequences of dating a white man, as she had experienced it during her teenage years. Her aunt had advised her against considering a future with him. In a 1967 interview with Ebony, Leslie recalled her surprise when she showed her aunt a picture of a white boy she was dating at the time.
The boy was attractive with beautiful hair, but her aunt responded with a warning. She told Leslie that dating him was fine, but when it came to settling down, she should choose a nice Black man for a husband.
View this post on Instagram
"He sent me a color picture of himself. I showed it to my aunt. He was a good looking boy with beautiful hair. I thought he was gorgeous. But my aunt took one look and started in to lecture me. 'Well he's alright, I suppose,' she told me, 'but only for dates, huh, honey? When you're thinking of settling down for keeps you'll make sure you marry a nice [Black] fella, won't you?'"
Following her serendipitous encounter with Grahame, Leslie kept running into him and eventually fell for him, which was significant as she was only 21 years old. After leaving Australia, it took a year before they met again.
Despite Leslie's concerns about her family's reaction and the implications of Grahame moving to the U.S. for her career, the two fell in love. They were engaged for five months, during which time Grahame visited Leslie in New York.
"Knowing my family's ideas about mixed marriages I wanted to know, too, whether they would really accept Grahame and not just tolerate him," she said.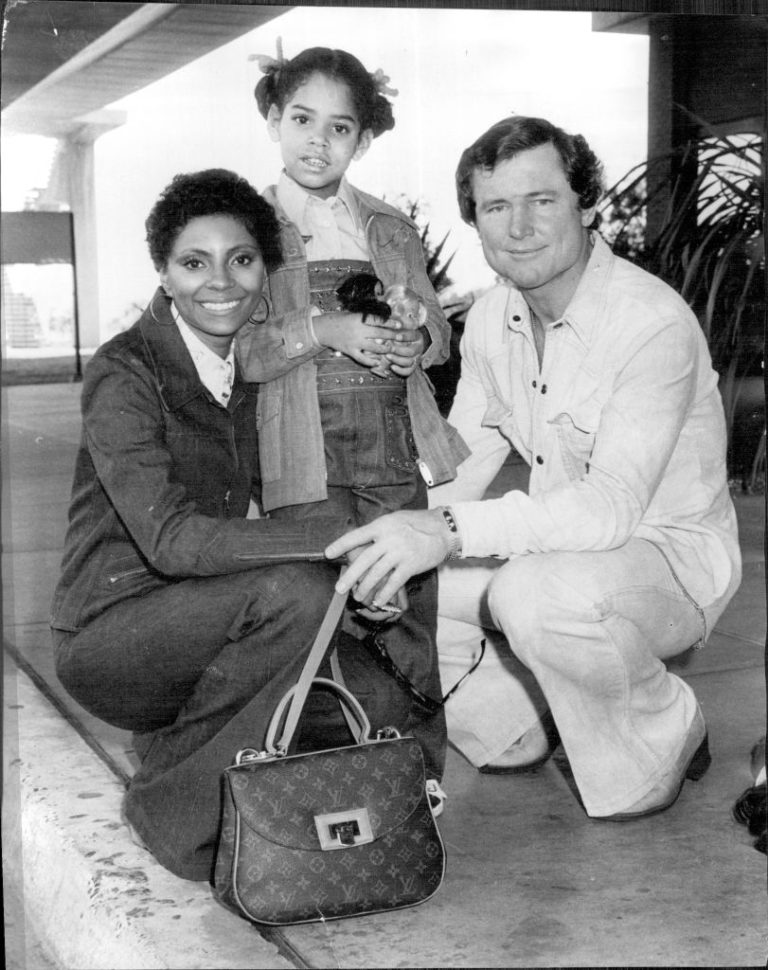 Leslie found that Grahame's Australian background had its perks. He didn't display the self-consciousness that a white American might have in their situation. He effortlessly fit in with Leslie's friends, who liked him, regardless of their gender.
The couple married in 1965, and while living in New York, they were somewhat insulated from the racial issues prevalent in the U.S. at that time. However, Leslie still faced some challenges, as she received hate mail regarding their interracial marriage.
Grahame took on the role of Leslie's manager, and they had two children together: Danielle, born in 1970, and Justice, born in 1976. In 1977, a year after their second child's birth, Leslie secured the lead role in the miniseries "Roots" as Kizzy, earning her an Emmy nomination.
In 1979, Leslie starred as Lillian Rogers Parks in the miniseries "Backstairs at the White House." Her performance in this role also led to an Emmy Award nomination for Best Actress.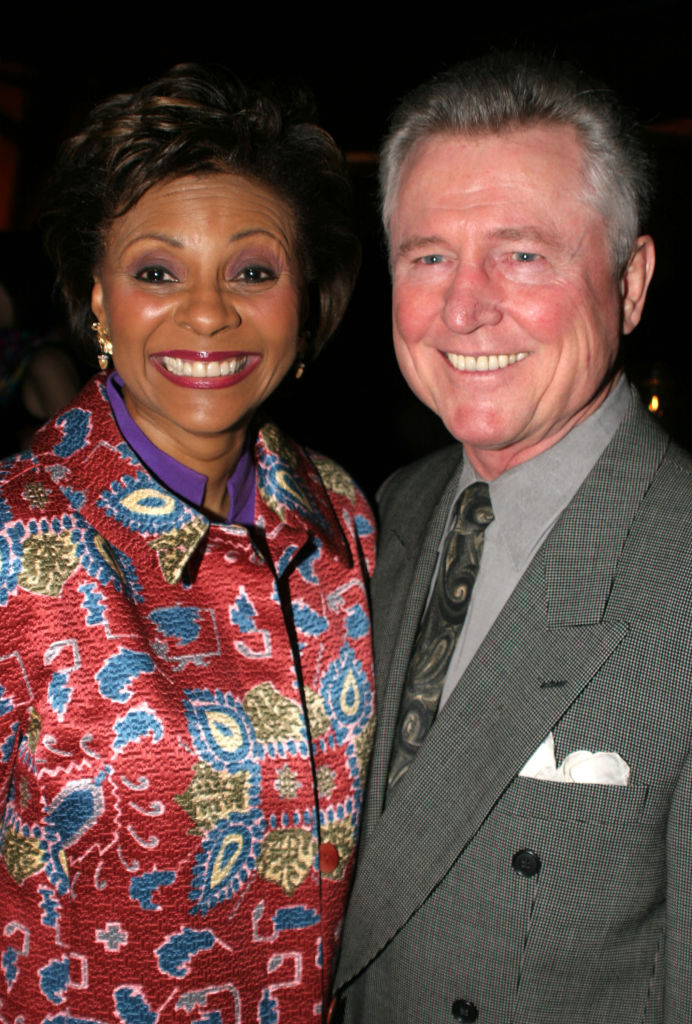 In 1996, Leslie portrayed Rose Keefer on "All My Children," and in 1983, she won a Daytime Emmy Award as the host of the NBC game show "Fantasy." She also made guest appearances on various television programs, including "Family Guy" (as herself), "I Spy," "Hollywood Squares," "The Muppet Show," "The Love Boat," and "Magnum, P.I."
Leslie and Grahame have remained together and deeply in love for over 55 years. In addition to their two children, they are proud grandparents to their granddaughter Cassidy.
The key to their enduring happiness, according to Leslie, is laughter and enjoying their time together, even though it's not always perfect. The love that Leslie and Grahame share has surpassed all expectations and withstood the test of time. Their devotion and support for one another are truly inspiring.
Feel free to share this heartwarming love story with your friends and family, so they can also appreciate the strength and beauty of Leslie and Grahame's relationship.