Alan Jackson has been delighting country music fans for over 40 years with his unique blend of honky tonk and traditional sounds. He's a hugely successful artist, having sold over 80 million records, earned a place in the Grand Ole Opry, and been inducted into the Country Music Hall of Fame in 2017.
Recently, his daughter has shared some personal details about the man she knows away from the spotlight. Plus, we'll delve into the truth about why he walked out of the 2016 CMA Awards.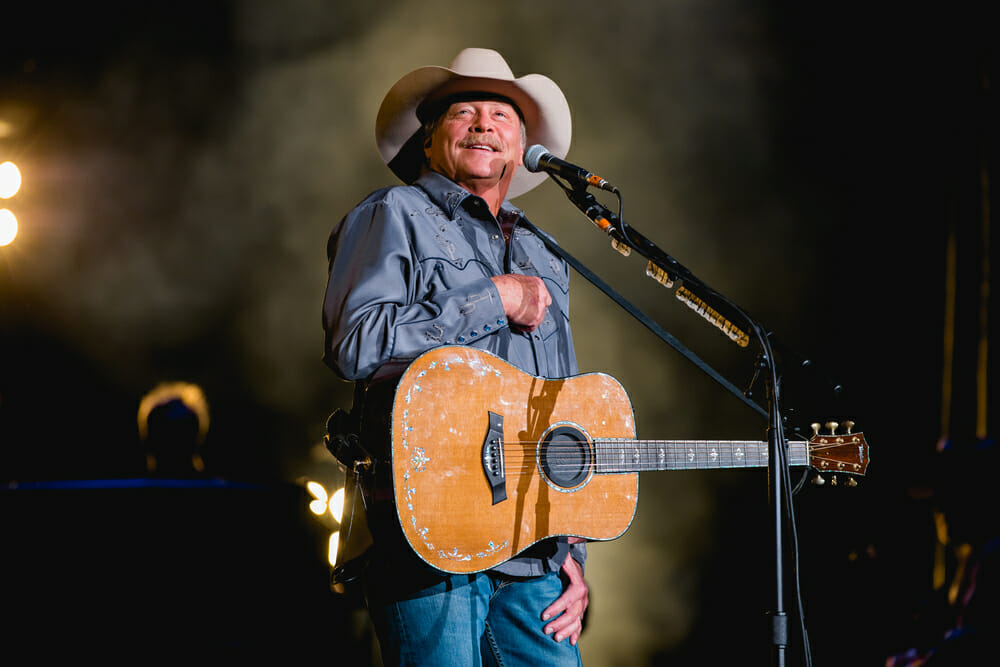 Jackson has stayed true to his style of music throughout his career. Many people have been listening to his songs since they were young, and they still enjoy them. His music is relatable to everyday people, which is what makes it so great.
Although he has become famous, Alan Jackson has remained humble and focused on his music rather than fame. He didn't feel like he deserved to be inducted into the Country Music Hall of Fame, despite his success.
When he was inducted in 2017, he told Rolling Stone that he still didn't feel worthy of the honor, but he was grateful to be included among such great musicians. Making music that he loves has always been his top priority, not being a star or in the spotlight.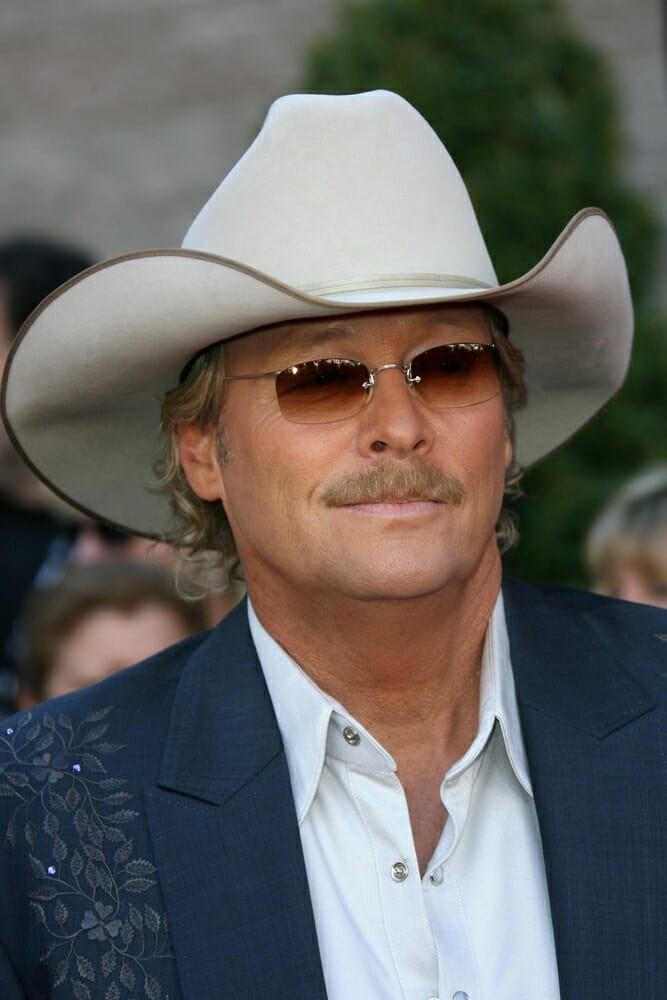 Alexandria Jane Jackson, also known as "Ali," is proud of her father's recent induction. She expressed her admiration for her father in a heartfelt letter she wrote to him in 2017. Though her father is famous for his country music, she sees him as more than just a star. He is her best friend and mentor who taught her valuable life lessons, such as the importance of treating others with kindness and standing on her own two feet.
She also thanks her father for raising her and her siblings in a home filled with faith and music, and for instilling in them the belief that their dreams can become a reality.
Jackson married his childhood love, Denise Jackson, on December 15, 1979. They have three daughters, including Mattie Denise and Dani Grace. Denise is credited with helping launch her husband's career after introducing him to Glenn Campbell.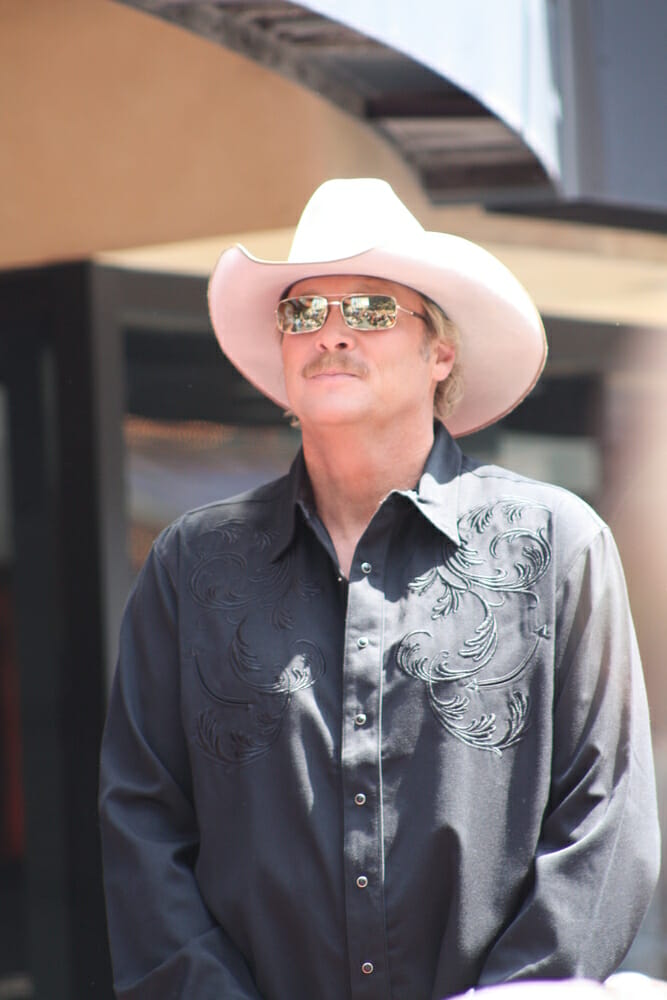 Although the couple has faced challenges, they have always managed to work through them and emerge stronger. They first fell in love during high school and got married at the young age of 19. As Alan's fame grew, it put a strain on their relationship, as often happens with public figures.
"Alan has such a strong personality, and the more his career grew, the more insecure I felt, and the more I absorbed myself into his world," Denise told Today in 2007.
"My dreams became his dreams, and it was all about him and his goals, and I kind of lost myself."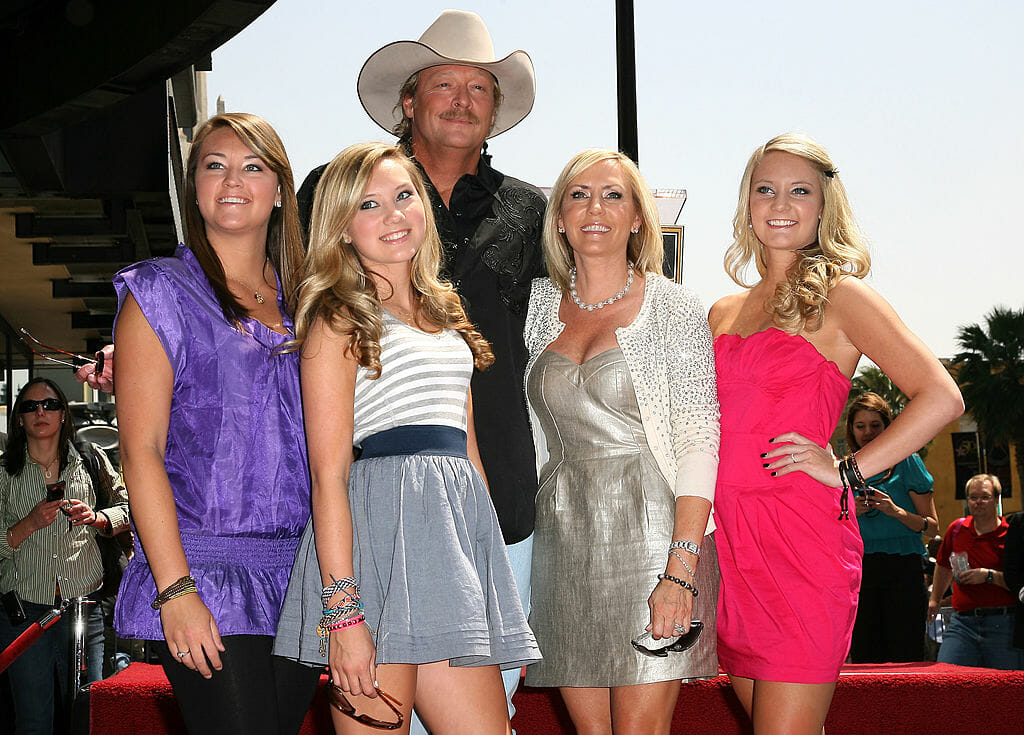 Denise and Alan went through a difficult divorce in the 1990s. However, Denise was able to find the strength to forgive her husband and they reconciled. She believes that no one is perfect, and everyone has regrets. Despite the pain they went through, Denise says that her faith helped her build a new and passionate relationship with God. This also helped them have the kind of marriage they both always wanted. Their separation even inspired one of Alan's famous songs, "Remember When."
In 2010, Denise received a diagnosis of colorectal cancer. She fought the disease with chemotherapy and successfully beat it. This experience brought a new appreciation for life, according to her husband Alan. The couple's outlook on life shifted, as they recognized what truly mattered.
Alan Jackson is a highly decorated musician, having received numerous awards and being inducted into multiple halls of fame. However, his relationship with the CMA Awards has been complicated. At the 2016 ceremony, Jackson reportedly walked out in the middle of Beyonce's performance with the Dixie Chicks. As someone who isn't afraid to speak his mind, Alan stood up and left, according to Billboard.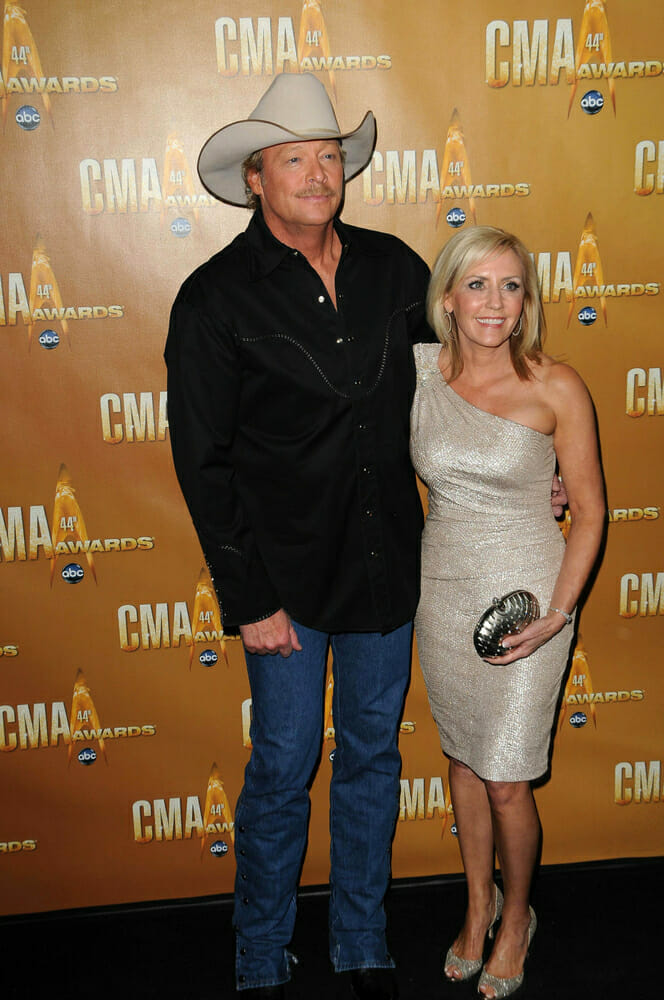 Before the event, Alan had shared his worries about having pop stars perform at country music award ceremonies. When he was asked what he hoped for in the 2016 gala, he responded by saying that he would like to hear more authentic country music. However, he also understood that television networks wanted to boost their ratings by featuring big events with non-country artists.
Alan Jackson has proven that success hasn't distracted him from his role as a father, as revealed in his daughter's heartfelt tribute. It's uncommon to witness children of celebrities openly admiring their parents, just as it's rare to witness a famous person displaying integrity and defending their values.
Let us know your thoughts about this story in the comment section below.