Astrud Gilberto, a famous singer from Brazil, has passed away at the age of 83. She became very popular because of her song "The Girl from Ipanema." This was the first song she recorded and it became very well-known. People love this song and think of it as an important piece of Brazilian music.
Astrud was born on March 29, 1940, in a place called Salvador in Brazil. Her real name was Astrud Evangelina Weinert. In 1959, she got married to João Gilberto, who was a great guitar player from Brazil. He was known as the "father of bossa nova", which is a style of Brazilian music.
Astrud joined her husband João in New York City, where he was working on an album named Getz/Gilberto with an American saxophone player named Stan Getz. They wanted to make an English version of a popular bossa nova song called "Garota de Ipanema" by Antonio Carlos Jobim.
Astrud, who could sing in English, was asked to sing on the track with her husband. This marked her first step into professional recording, despite having some previous musical experience. Recounting the incident in an interview, she mentioned that João nonchalantly asked her to sing an English chorus for the song right after he had sung the first part in Portuguese.
Astrud's enchanting voice made the song stand out instantly, and soon, a version featuring just her vocals was released as a single. This version gained immense popularity internationally, even making it to the fifth spot on the US Billboard Hot 100 and charting high worldwide.
"The Girl from Ipanema" won the prestigious Grammy Award for Song of the Year, and Astrud was also nominated for Best Female Vocal Performance. However, despite the success, Astrud Gilberto was neither properly credited nor compensated for her contribution to the song. The Independent reported that she received no recognition on the initial album press, and despite the track earning an estimated million dollars, largely due to Getz, Astrud reportedly received none of the earnings.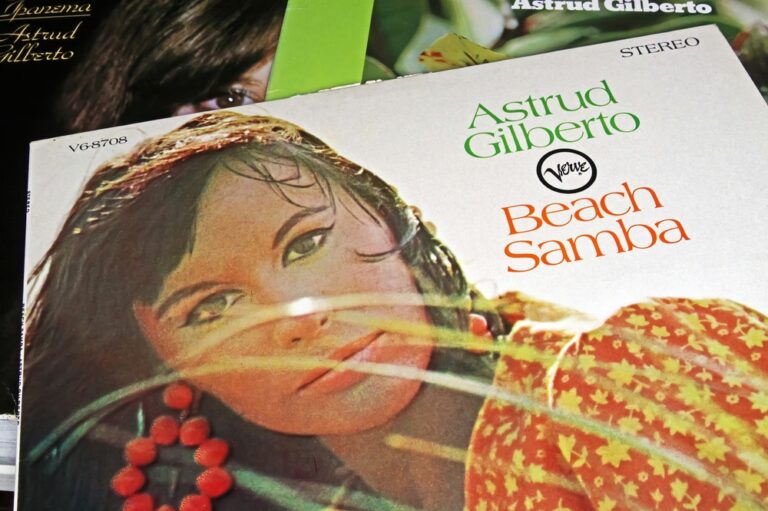 To make matters worse, Getz often claimed he discovered Gilberto, even going as far as referring to her as a "housewife." Gilberto refuted these claims in 1982, saying, "The funny thing is that after my success, stories abound as to Stan Getz or Creed Taylor having 'discovered me', when in fact, nothing is further from the truth," she said in 1982. "I guess it made them look important to have been the one that had the 'wisdom' to recognise potential in my singing."
She added, "I suppose I should feel flattered by the importance that they lend to this, but I can't help but feel annoyed that they resorted to lying." Despite the lack of proper recognition and compensation for her work, Gilberto is now acknowledged as a crucial factor in the song's success. Bryan McCann, a Brazilian history professor, wrote in his book Getz/Gilberto, "It was Astrud Gilberto who made the album a smash hit," Brazilian history professor Bryan McCann wrote in his book Getz/Gilberto. "Astrud provided the ineffable allure that made the album irresistible."
"The Girl from Ipanema" rose to become one of the most loved songs ever, believed to be the second most covered pop song in history, just behind "Yesterday" by The Beatles. Astrud's rendition played a significant role in making Brazilian bossa nova music popular among American audiences. She noted in an interview, "Americans are generally not very curious about the styles of other countries, but our music was Brazilian music in a modern form."
In the 1960s, Astrud and João Gilberto separated. Although she never replicated the success of "The Girl from Ipanema," Astrud built a successful music career spanning several decades while living in the United States.
Astrud Gilberto passed away on June 5, aged 83. The news was confirmed by her friend and co-musician, Paul Ricci, via Facebook, on behalf of her son Marcelo. While no additional information was shared, Ricci honored her as a trailblazing singer.
Ricci wrote,"She was an important part of ALL that is Brazilian music in the world and she changed many lives with her energy." Astrud Gilberto, with her beautiful voice and her iconic song, left an indelible mark in the world of music. May she rest in peace. Let's share her story to honor her memory.