Blood is always more viscous than water. We can do amazing things for our family members to save them from atrocities and dangers. I'm sure almost all of us have that space in our hearts.
A 17-year-old girl who was attacked by a shark on a Florida beach is still alive thanks to her fighting instincts and her brother's quick actions.
Addison Bethea was scalloping in about 5 feet of water near Grassy Island, just off Keaton Beach, when she was attacked by a shark.
"And then something latches onto my leg, and I'm like, that's not right." "And then I look up, and there's a big old shark," the teen explained.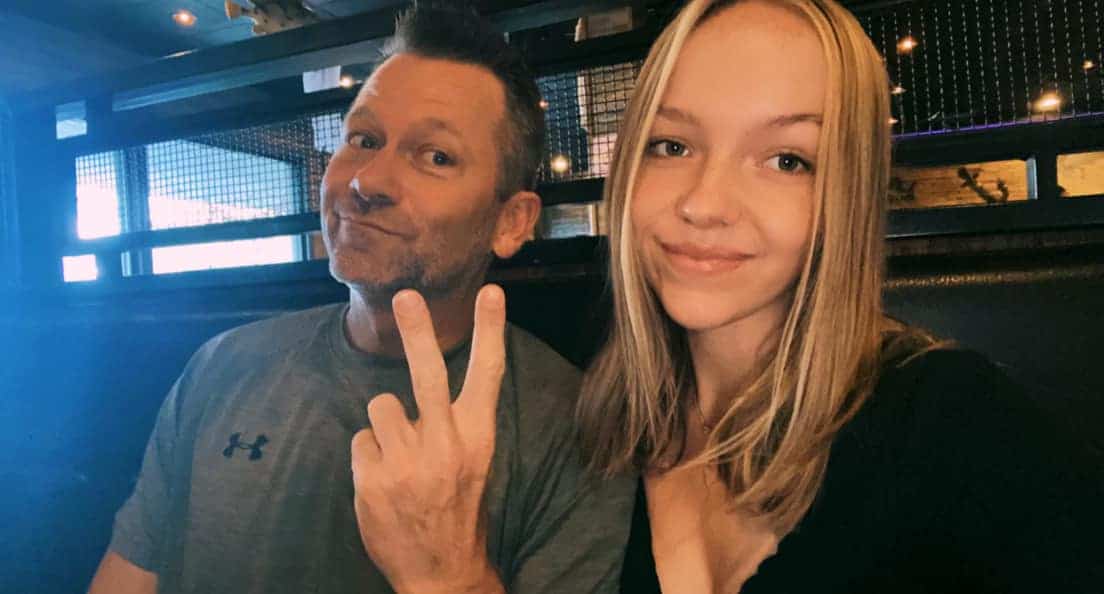 In the event of an attack, Addison recalled from watching Animal Planet that you should punch sharks in the nose, but due to the way the animal bit her, she was unable to do so. She persisted in fighting it, attempting to remove it from her leg with her bare hands.
Rhett Willingham, Addison's brother, jumped in the water to help her when he saw the blood.
He explained how his sister came up and saw blood. He was amazed that she swam over there.
"So I swam over there, grabbed her, and then pushed them all together, attempting to separate them." And he kept on coming. So I grabbed her, swam backward, kicked him, and yelled for assistance.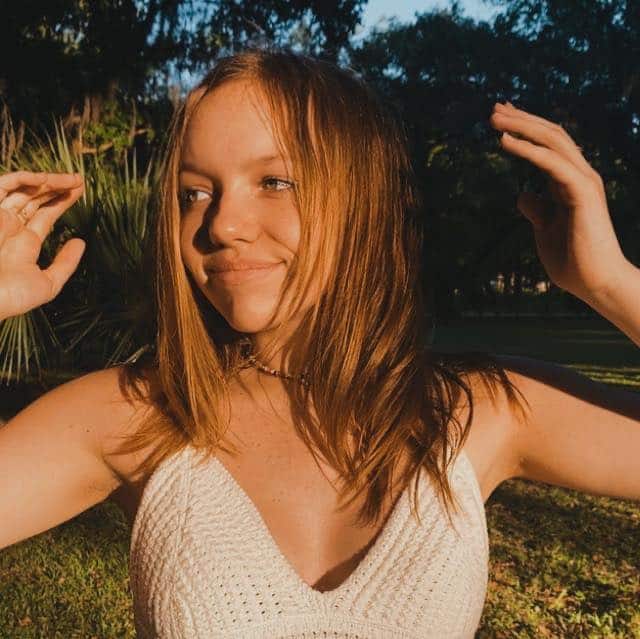 Rhett, a 22-year-old Taylor County emergency medical technician and firefighter, mercilessly beat and kicked the shark to free his sister. When she was free, he grabbed her and placed her on his boat.
When a nearby boater saw them in trouble and offered to help, Rhett transferred Addison to the stranger's boat. To stop the bleeding, he made a 4-foot tourniquet out of boat rope and wrapped it around her right upper leg. Rhett summoned an ambulance before returning to land via boat.
Addison was severely injured and had to be airlifted 80 miles to Tallahassee Memorial Hospital, where she was initially listed in critical condition. She was stabilized after emergency surgery. Unfortunately, she sustained significant damage to her right leg.
"The shark attacked her right leg, and the front quad muscle was completely destroyed," Addison's father, Shane, explained. "It was a terrible, terrible wound." "The vascular surgeon converted the vein from the left leg into an artery for blood flow to the right leg."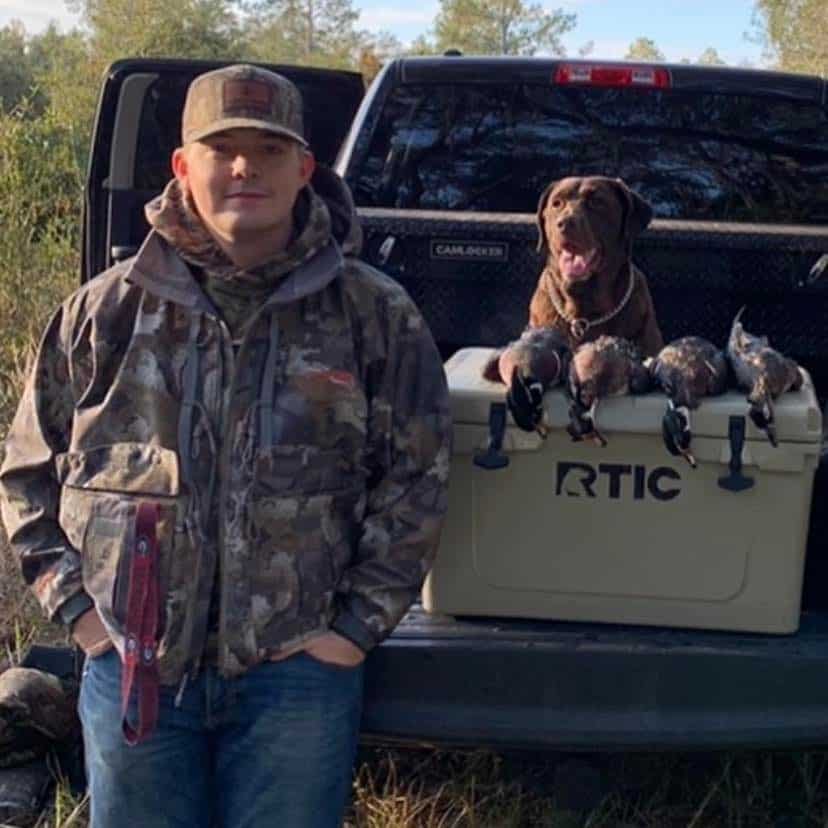 Doctors are attempting to avoid removing her leg from her hip. Surgeons will also try to save enough tissue from her lower leg so that prosthetics can be fitted.
"The fact that she is alive is the most important thing!" Shane stated.
Despite the terror she has just experienced, Addison remains optimistic. Her friends also came to see her in the intensive care unit.
"She awoke and began communicating with us by typing on her phone." "She was upbeat and cracking jokes about beating up the shark," Shane wrote on Facebook.
Addison's first request was a Frosty from Wendy's.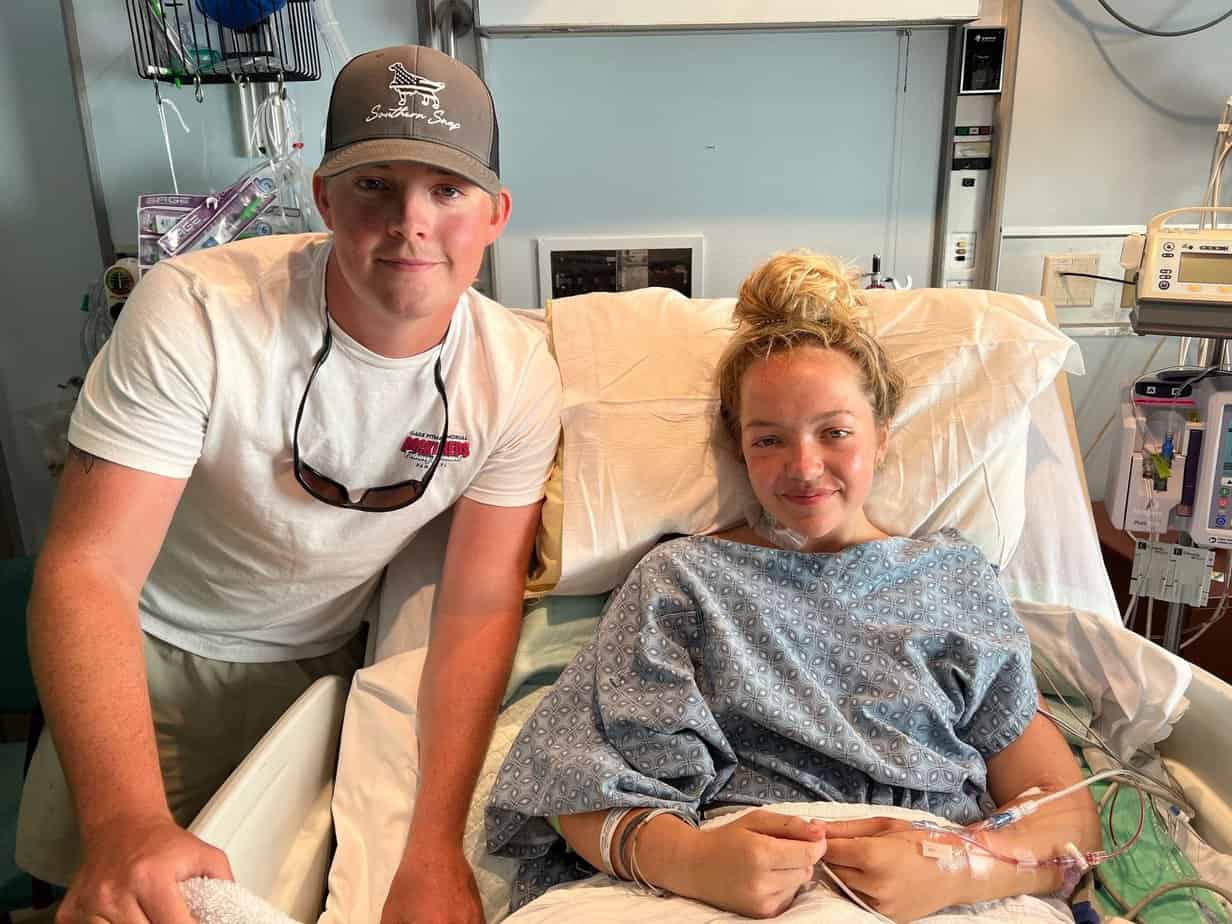 The adolescent has already scheduled a second surgery to determine the extent of the damage and what treatment options are available to save her leg.
The sheriff's office says it's unclear what kind of shark attacked Addison, but it was described as being about 9 feet long. They also issued safety warnings to all swimmers and scallopers in the area.
The sheriff's office provided a few safety measures to prevent future occurrences. These are to be executed by all, regardless of age. Swimmers and scallopers are advised to be alert and vigilant and practice shark safety.
A few guidelines to remember are to never swim alone, to never enter the water close to fishermen, to stay away from places like sandbars (where sharks like to congregate), to never swim near large schools of fish, and to never move erratically while in the water.
To contribute to Addison's medical bills, send a check to Buckeye Community Federal Credit Union, 1825 S. Jefferson St., Perry, FL 32348, with the memo "Addison Bethea."
To learn more about this story, watch the NBC News video below.