Emma Heming and Bruce Willis have been married for more than ten years. Recently, Bruce has been diagnosed with frontotemporal dementia, which is a type of brain disease that affects a person's behavior, language, and thinking abilities. Despite this, Emma is staying true to her wedding vows and supporting her husband in sickness and in health.
Emma is doing her best to ensure that Bruce receives the best possible care for his condition. However, it is difficult for her not to think back to happier times before his diagnosis. She is working closely with experts in dementia to help her husband manage his condition.
View this post on Instagram
Recently, Heming shared a picture on Instagram with a woman named Teepa Snow. Heming mentioned how Snow is helping her to gain more skills for her "dementia care toolbox". Heming is devoted to caring for her husband in the best possible way.
Last week, she discovered a new feature on Instagram called the "memory feature" which shows you photos or videos you posted on Instagram in previous years. Heming saw a memory she posted a year ago about her husband, and she reposted the video with a new caption, expressing her love for him and asking about the new feature.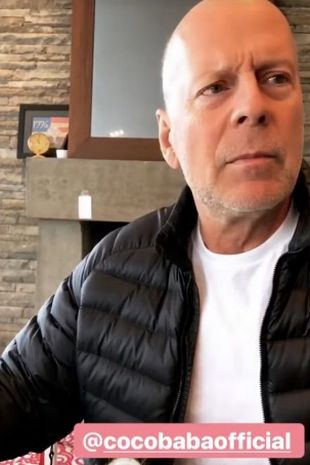 In the video, Bruce expressed his love for his wife's skincare brand, Cocobaba. The video suggests that Heming might be remembering the days when Willis was doing well. Some pictures of Willis recently surfaced, where he was seen going out in Los Angeles. He has been keeping a low profile since his diagnosis of aphasia. Therefore, this sighting of the actor was rare.
The family of Bruce, the action star, has been very open about his health problems and diagnosis. They recently posted a statement on Instagram to explain what's happening with him. Bruce's daughter, Rumer Willis, thanked everyone for the love, support, and kind messages they've received since they shared Bruce's diagnosis.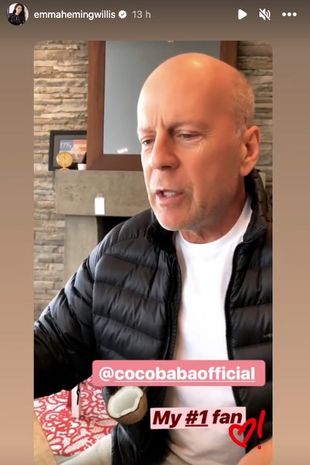 She said: "Our family wanted to start by expressing our deepest gratitude for the incredible outpouring of love, support and wonderful stories we have all received since sharing Bruce's original diagnosis."
She continued, "In the spirit of that, we wanted to give you an update about our beloved husband, father and friend since we now have a deeper understanding of what he is experiencing.
"Since we announced Bruce's diagnosis of aphasia in spring 2022, Bruce's condition has progressed and we now have a more specific diagnosis: frontotemporal dementia (known as FTD)."
We are expressing our support and sympathy to the Willis family during this challenging period. We kindly request that you also show them your love and comfort through your kind words and prayers.