Christy Keane and her husband were at a loss after receiving news that their baby, Little Charlotte, was born deaf.
The first inkling that the couple had was during the newborn screening in the hospital.
Little Charlotte passed on her right side but failed on the left. The nurses tried to convince the couple that it was a common incidence and may have been caused by fluid build-up in which case would resolve.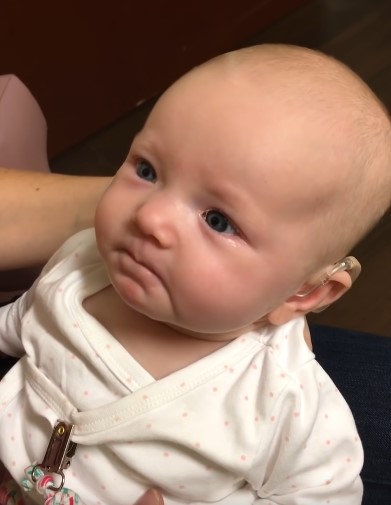 However, a week later after a second test, the conclusive result was that Charlotte had mild to moderate hearing loss in her right ear and a profound loss in her left ear.
On her Instagram page, the mom to little Charlotte revealed that neither her nor her husband has a history of hearing loss.
Little Charlotte hears her parent for the first time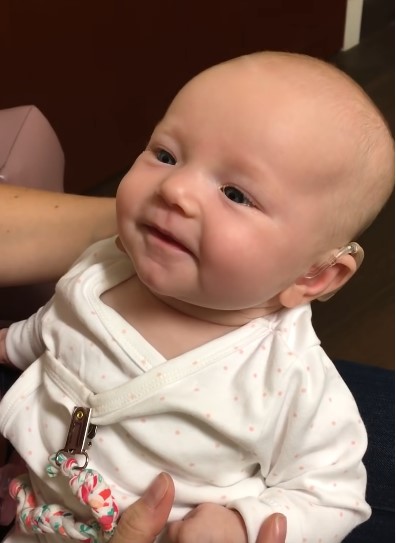 The couple perfectly embraced their little Charlotte, born completely deaf as their own. The only sad bit about the devastating news as the mom to little Charlotte put it was,
"She never heard me tell her how much I prayed for her when she was in my belly, she never heard me welcome her into the world, she's never heard me sing her to sleep-and the hardest to handle — she's never heard me say 'I love you.'"Inspire More reports.
Doctors fitted little Charly with hearing aids since she is too young for cochlear implants. When Christy started talking to little Charlotte, her face began gleaming. And when her mother said the three beautiful words, "I love you," tears welled up in little Charlotte's eyes. The girl realized just how she was adored!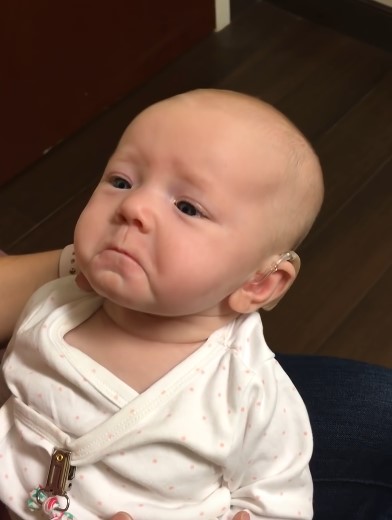 On her Facebook page, Christy wrote, "We had our miracle moment that I have been praying for when Charlotte got her hearing aids today. We didn't think she would hear anything so this was more incredible than I can put into words!"
Let us know what you think about this story in the comment section. Don't forget to share with friends and family.