The iconic singer-songwriter Gordon Lightfoot passed away last week at the age of 84. As one of the most successful folk artists of his time and a beloved Canadian figure, his death deeply saddened numerous fans.
A touching memorial service took place on May 7 at St. Paul's United Church in Lightfoot's hometown of Orillia, Ontario, Canada. Many gathered to honor the musician, best known for hit songs like "Sundown" and "If You Could Read My Mind," as well as to pay tribute to his remarkable life and enduring legacy.
Gordon Lightfoot, who remained true to his Canadian roots throughout his international fame, had reportedly requested that his funeral be held at the Orillia church where he sang in the choir as a teenager. St. Paul's choir director, Blair Bailey, confirmed this to CTV News, stating that Lightfoot wanted his funeral to take place in the church he grew up in.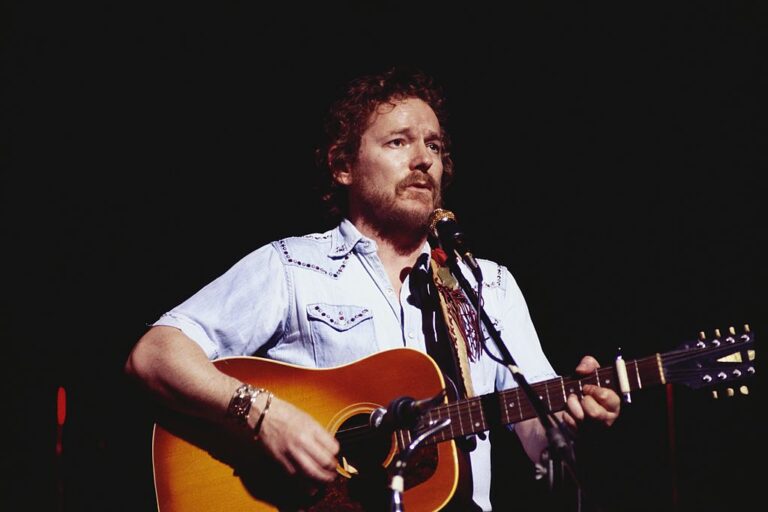 The funeral, held last week, was a small, private event attended by around 50 close friends and family members. However, local fans were given the chance to pay their respects during a public visitation held on Sunday. This allowed the community to come together and honor the legendary musician's life and accomplishments.
During the memorial service, attendees witnessed a touching moment when an unexpected mourner, a dog named Taurus, curled up beside the late musician's casket. Taurus belonged to one of Lightfoot's tour crew members and had formed a strong bond with the singer during their time on the road together.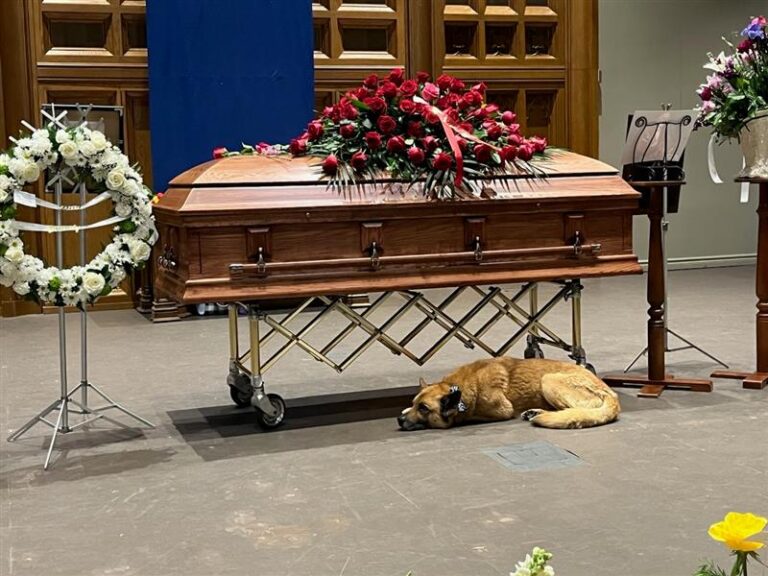 Victoria Lord, Lightfoot's longtime publicist, shared with Newsner that Taurus would often wait for Gordon side stage while on tour, and that Lightfoot had a deep love for dogs. It is not uncommon for loyal dogs to stay by the graves or caskets of their departed loved ones, offering a heartrending and poignant tribute to the bond shared between them.
The bond between Gordon Lightfoot and Taurus demonstrates the deep connection that can form between humans and animals. Although Taurus wasn't Lightfoot's own pet, it's evident that they shared a special relationship, and the dog will undoubtedly miss him.
Gordon Lightfoot passed away on May 1 at the age of 84 due to natural causes, as reported on the musician's Facebook page. He achieved his greatest international success during the 1970s, with hit songs such as "If You Could Read My Mind," "Sundown," and "The Wreck of the Edmund Fitzgerald," and several of his albums went platinum.
As a folk music superstar of his generation, Lightfoot earned the respect of fellow musicians and was considered a national hero in his native Canada. His legacy will be remembered and cherished by fans and peers alike.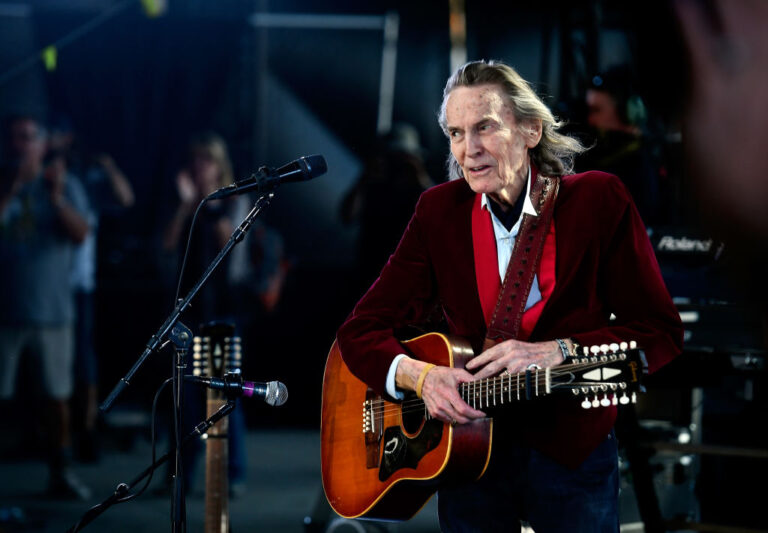 Gordon Lightfoot, considered Canada's poet laureate and iconic singer-songwriter, was admired by many artists in the industry. As noted in the 2019 documentary Gordon Lightfoot: If You Could Read My Mind, Rush singer Geddy Lee spoke highly of him, and even Bob Dylan expressed his admiration, calling Lightfoot a mentor.
Canadian Prime Minister Justin Trudeau also paid tribute to Lightfoot on Twitter, describing him as "one of our greatest singer-songwriters" who helped shape Canada's musical landscape by capturing the country's spirit in his music.
Gordon Lightfoot's passing has left a void in the hearts of countless fans and fellow musicians. His memory will live on not only through his music but also in the hearts of those he touched, including his loyal canine friend, Taurus. Rest in peace, Gordon Lightfoot.