Madonna, the renowned 64-year-old music artist, is currently making news after a worrisome health scare. The singer had to grapple with a severe bacterial infection, leading her to spend time in the Intensive Care Unit (ICU).
She had planned to kick off her eagerly awaited Celebration Tour in Vancouver on July 15. The tour was to showcase her top songs from 1983 to the present across 53 shows in North America and Europe. Unfortunately, due to the unexpected health issue, the start of her tour has been delayed as Madonna was quickly admitted to the hospital to treat her infection.
Gary Oseary, the tour manager for the famed 'Vogue' singer Madonna, made a public announcement on Instagram last Wednesday (June 28) about the need to temporarily halt the tour. He disclosed that Madonna contracted a grave bacterial infection on Saturday, June 24, which resulted in her being admitted to the ICU for several days.
Oseary added that although Madonna's health condition is getting better, she continues to be under medical supervision. A complete recovery is anticipated. He clarified that it is necessary to put all engagements on hold for the moment, the tour included. He assured fans that further details would be provided as soon as they become available, including a revised start date for the tour and the rescheduling of shows.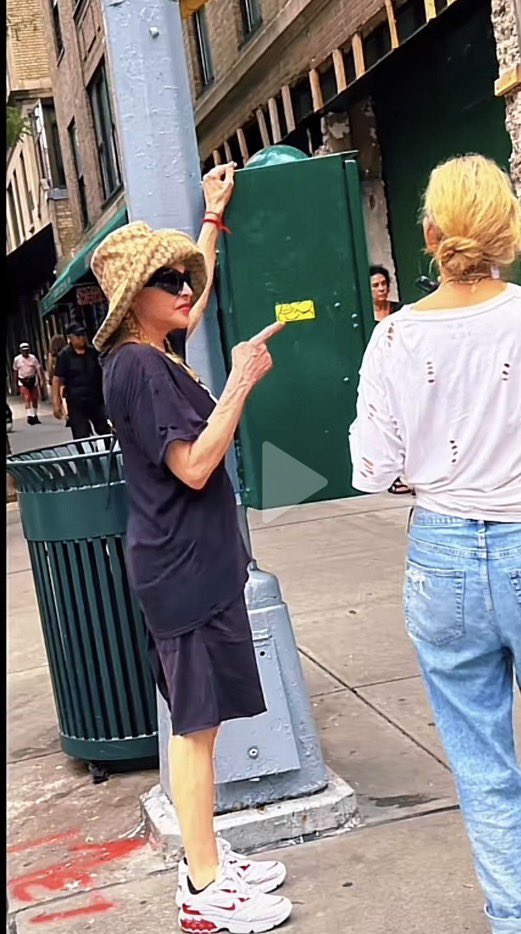 Earlier reports indicated that Madonna was found unconscious on Saturday, June 24. She was immediately taken to a hospital in New York City, where medical intervention necessitated intubation. The situation proved to be more critical than initially assumed when paramedics at her apartment had to use a NARCAN injection.
NARCAN injections are typically administered in cases of suspected or confirmed opioid overdoses, with symptoms like unusual drowsiness, trouble awakening, breathing issues, and a slow heartbeat. However, using a NARCAN injection doesn't automatically indicate an opioid overdose. According to Medline Plus, it is often employed to counteract the effects of septic shock.
Madonna was spotted in casual attire, donning a loose black t-shirt, shorts, sneakers, and a bucket hat for sun protection. The photographs captured her leaning against a streetlight, engaged in a conversation with a friend on the sidewalk.
M is back on her feet!!! The queen is coming!!! ❤️ pic.twitter.com/JVs9utwUU5

— Are you ready? (@madamex21) July 9, 2023
"Today, she emerged, and no one even realized it was her," a source told Radar Online. "People walked past her and had no clue [it was Madonna]." We are all hoping that the iconic singer is making steady progress towards a complete recovery.