Many celebrities like showing off, but Keanu Reeves is different. Even though he earns a lot of money, he's very humble and kind. Instead of wearing flashy clothes and showing off his wealth, he often blends in with everyone else. In fact, he's so low-key that some people recently thought he was a homeless person!
Keanu Reeves, 59, is famous for big movies like "Matrix" and "John Wick". But people love him most for being a really kind and caring person in real life. Unlike many celebrities, he does simple things like taking the subway and once even gave up his seat for someone else.
Reeves is so humble that he once waited in the rain for 20 minutes at his own movie party to avoid causing a fuss. Recently, the "Speed" actor was spotted on the streets looking super casual. He had long hair under a hat, a gray-speckled beard, and was wearing simple clothes and old shoes.
In one picture, Keanu Reeves, who's been with his girlfriend Alexandra Grant since 2017, is seen sitting on the ground against a wall, a bottle of Gatorade next to him and a cigarette in hand. At first glance, people couldn't tell who this "homeless man" was, but soon many recognized the humble figure as their beloved real-life hero, Keanu Reeves.
Fans flooded the internet with comments admiring Keanu's humility. One fan wrote, "Keanu Reeves, this man has a giant heart. [There will] never be another man like him," Another said, "The best kind of people remain humble, no matter what this lot in life extends to them in wealth."  Interestingly, a third person echoed the same sentiment, repeating, "The best kind of people remain humble, no matter what this lot in life extends to them in wealth…"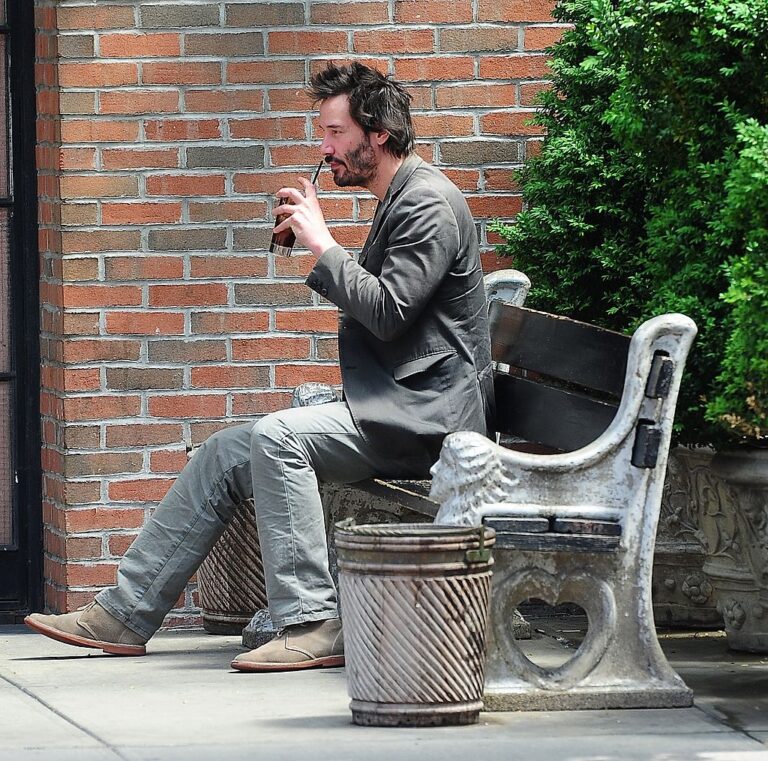 Vogue reported that he gave $31.5 million to cancer research, supporting causes like the one his sister Kim faced for eight years. And he doesn't do it for fame; he really cares. Back in 2009, he mentioned his private charity, saying, "I don't like to attach my name to it, I just let the foundation do what it does." Besides acting, Keanu plays bass in a band called Dogstar and stands against animal cruelty. There's even a mural in Santiago, Chile that shows him as a guardian angel for stray dogs.
People online really admire Keanu Reeves. One person thinks his kindness shines because it's rare these days. They said, "might be wrong but I think maybe he's just a guy who just sees himself as just another human being. I don't know him personally but he seems to have a lot of noble qualities.."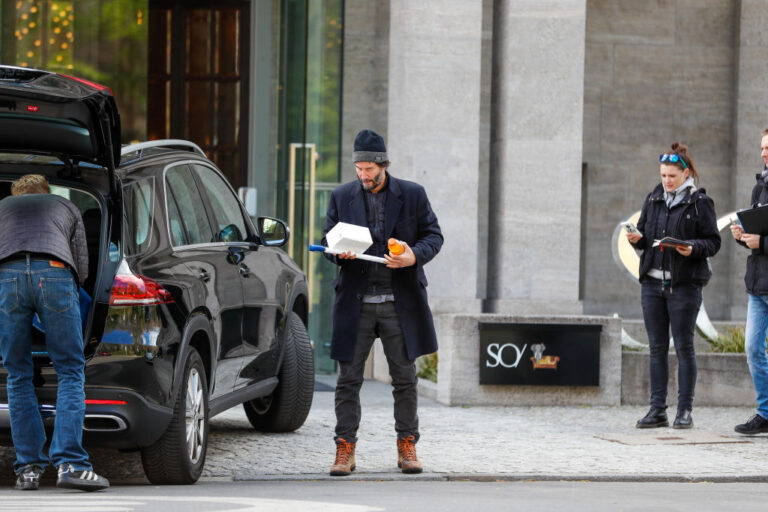 Some say he's like an "angel on earth" and the world needs more like him. Another joked about recognizing his walk from a distance. But one wasn't sure it was really Keanu in the pictures. Overall, fans can't help but adore how normal and amazing he is. Did you quickly recognize him in those photos? Share this to spread more love for this awesome actor!