Henry Winkler is a famous actor that a lot of people know as Arthur "Fonzie" Fonzarelli from the TV show "Happy Days." Back in the 1970s, his character, Fonzie, was the coolest guy around. But there's more to Henry Winkler than just playing cool characters on TV. He was born on October 30, 1945, in New York City, and he knew from an early age that he wanted to be an actor. Later, he also became a producer, director, and writer.
What's really amazing about Henry Winkler is something that many people might not know. A few years ago, his wife was diagnosed with cancer not just once, but twice. He looked after her all by himself and did an incredible job taking care of her. This shows that he's not just a cool actor but also a loving and caring husband. It's a side of him that many people might not know about, but it's truly special.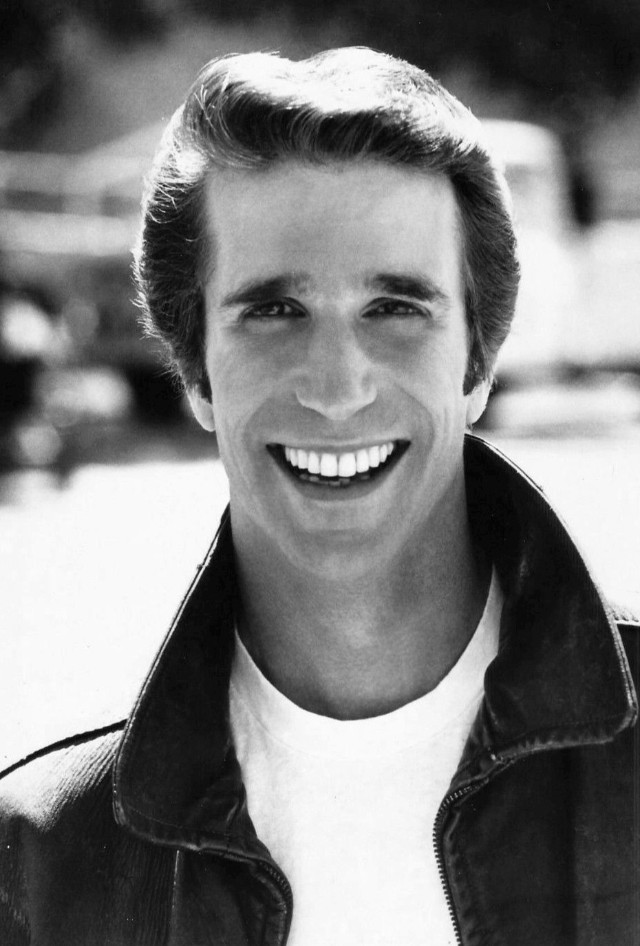 Henry Winkler knew from a very young age that he wanted to be an actor. He once said, "I knew that I wanted to act since I was old enough to reason." He never had a backup plan; he only wanted to act. But growing up, he faced some big challenges. He had a tough time with reading and schoolwork, and it hurt his relationship with his parents. Later on, people found out he had a condition called dyslexia, which makes reading difficult.
But Henry didn't let that stop him. He worked really hard and went to college. In 1967, he got his bachelor's degree from Emerson College, and then in 1970, he got a master's degree from the famous Yale School of Drama.
Henry Winkler started getting noticed when he appeared in commercials after doing a short Broadway show in 1972. He was so good at acting in commercials that he didn't need another job. He even said, "I got great at getting commercials and I didn't have to do another job to make ends meet." Then he got a big break when he landed the role of Fonzie on "Happy Days." People loved his cool look, with his motorcycle and leather jacket. But after playing Fonzie, it wasn't easy for him, and it took about eight years to find another big acting job.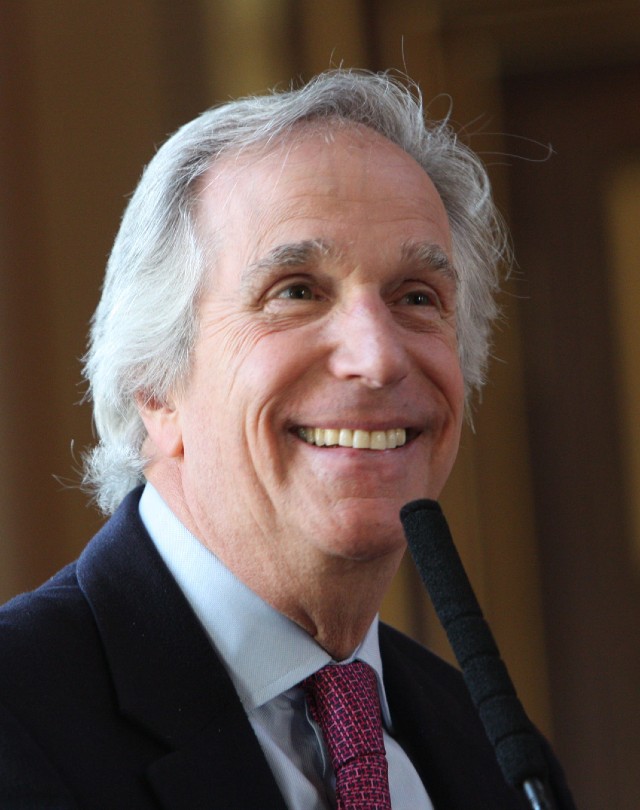 After "Happy Days," he didn't just stick with acting. He won a big award called the Prime Time Emmy Award and started focusing on making TV shows and directing. His company made some popular shows like "MacGyver." He also acted in movies like "Scream" and "The Waterboy" and TV shows like "The Practice" and "Arrested Development." Henry Winkler's story shows that he's not just a one-hit-wonder; he's got lots of talent and has done all sorts of things in show business. It's pretty cool to see how he kept going and trying new things, even when it was tough.
In 2018, Henry Winkler started working on a funny and dramatic TV show called "Barry." He played a character named Gene Cousineau, who teaches acting. But when the coronavirus hit, they had to stop filming the show. Henry said, "We were reading Barry's scripts. On March 13, they said, 'Go home and don't come back.'" They kept thinking they could start filming again, but it kept getting pushed back. Henry really missed playing his character and said, "I've been sitting here waiting to be Gene Cousineau since December of 2018."
Here's another interesting fact about Henry Winkler: he's also a writer. Since the early 2000s, he has written about 30 books! But when he was first asked to write a book, he didn't think he could do it. He said, "I said to Alan Berger [Winkler's agent at CAA] who made the suggestion to me there's no way I could never write a book."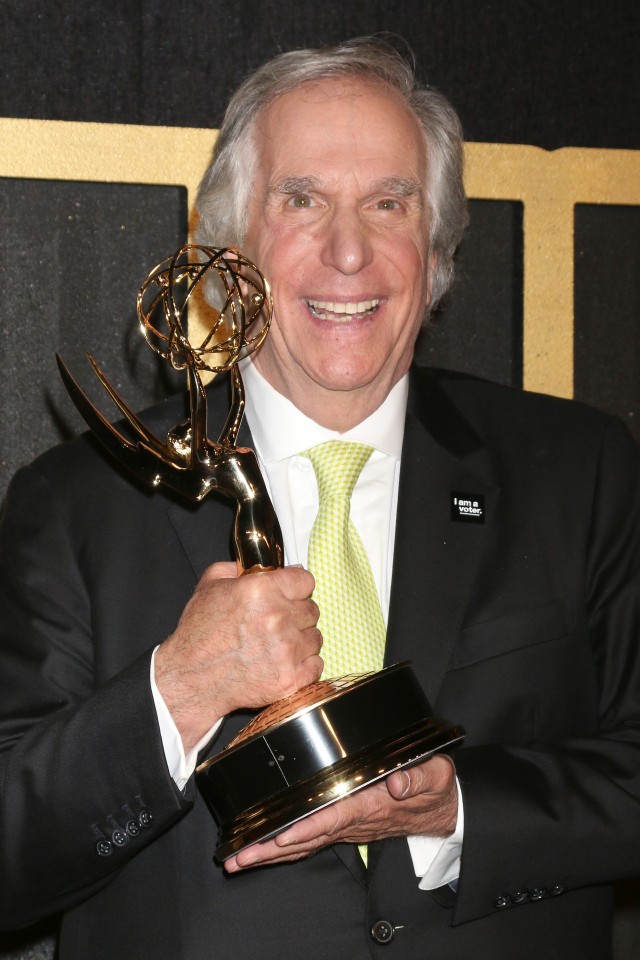 Winkler and his wife, Stacey Furstman Weitzman, have been together since 1978. Here's a sweet story about how they met: Winkler needed a coat, so he went to a clothes store where Stacey was working. She helped him choose one, and he was so taken with her that he came back a week later to ask her out on a date. Stacey almost said no, but luckily she didn't!
Winkler later talked about the first time he saw Stacey. He said she was wearing cool purple pants and had red hair. He thought she was really beautiful even before she spoke. When he went back to the store the next week and saw her again, he learned how strong she was, and that made him like her even more.
Not long after they started dating, Stacey and her 4-year-old son moved in with Winkler. Around this time, Winkler was becoming more and more famous, and it was something they were learning to deal with. Stacey even joked about how people were so excited to see Henry that they would step on her feet and ruin her stockings. Once, she complained to a woman who said, "But I love Fonzie!" referring to Winkler's famous character. Stacey and Winkler later welcomed two kids of their own, a daughter named Zoey and a son named Max.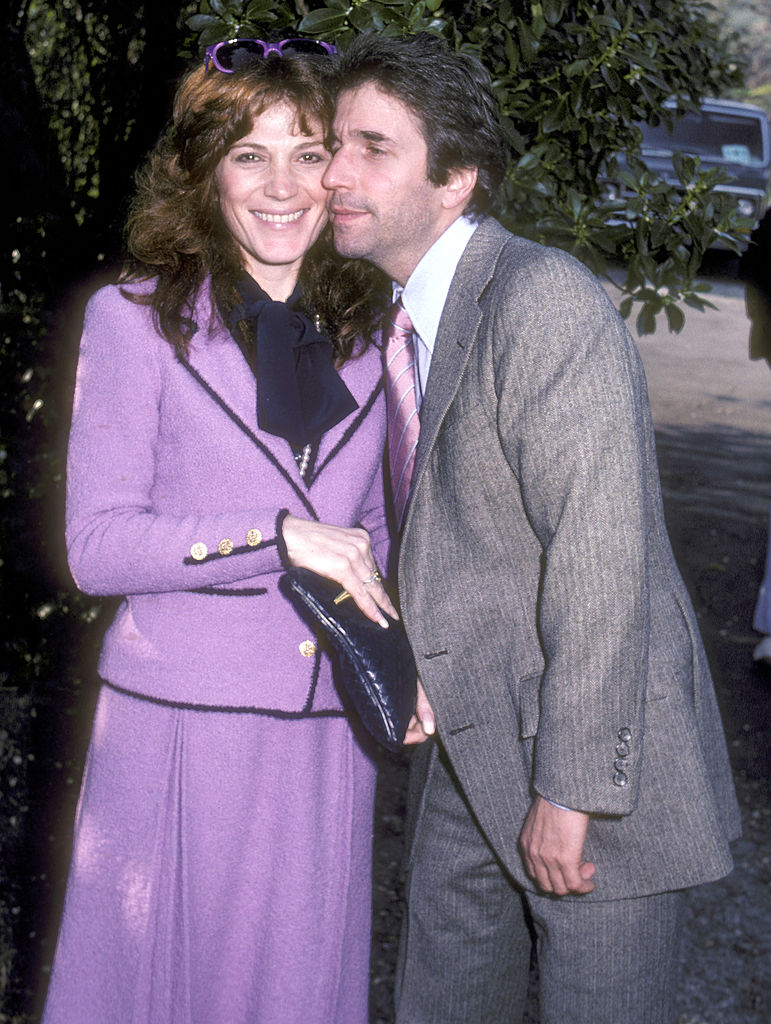 Their son Max has followed in his father's footsteps in the entertainment industry. He's become successful in Hollywood, working as a writer, producer, and director on popular TV shows like "Crazy Ex-Girlfriend" and "New Girl." His family must be really proud of him!
Stacey is a very strong person who has beaten cancer not just once, but twice. She was first diagnosed with breast cancer during the '90s, and then again in 2007. The second time, she had a big surgery called a double mastectomy, and she has been cancer-free ever since. Winkler is a loving and supportive husband and has joined groups that help make more people know about breast cancer. He even talked at a special lunch event to help raise money for people with breast cancer and their families.
Winkler is not shy about saying how much he loves Stacey, and people love that about him. He has said that Stacey is just as beautiful now as she was when he first met her. Once, when a picture of their wedding day was shown on TV, Winkler was surprised and happy, and he talked about how wonderful Stacey still is. It's clear that their love is very strong and special!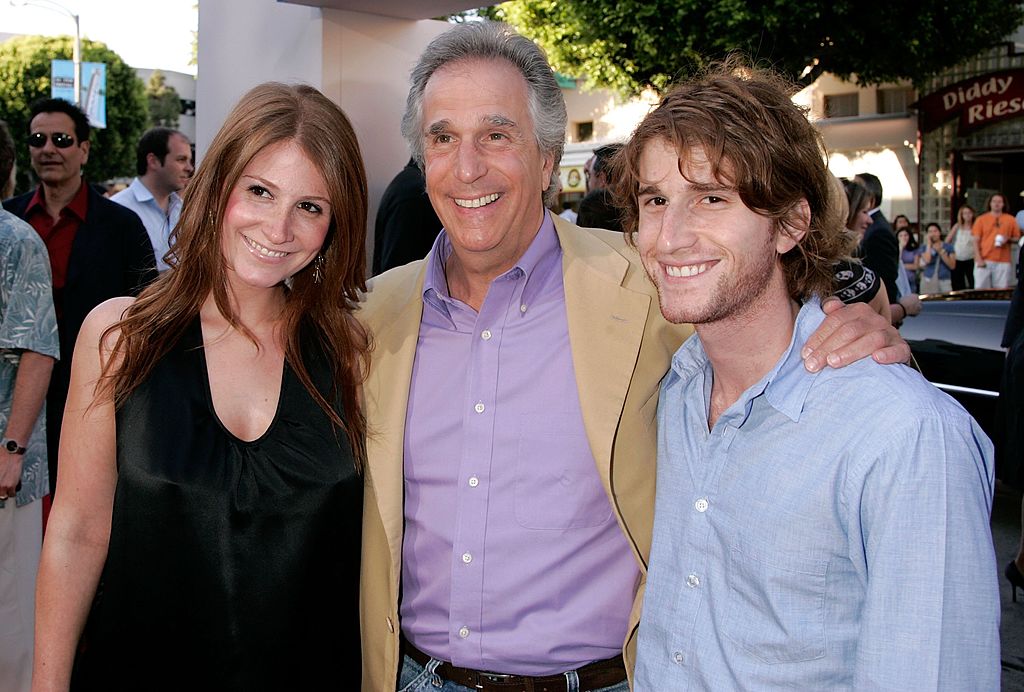 Stacey once shared some wisdom about their long-lasting marriage, saying that it does take work. Like a road with bumps, sometimes things get a bit shaky, but if you stick with it and keep loving each other, the friendship and relationship only grow stronger. It's a wonderful lesson for anyone who wants a happy and lasting marriage.
Besides being happily married, Henry Winkler and his wife also love being grandparents. They probably enjoy spending time with their grandchildren and sharing their love and experience. It's heartwarming to see a couple who have been through so much still finding joy and love in their family life!
Share this lovely story with your friends and family.