True love knows no bounds, and high school sweethearts from Canada can testify that with their unique love story.
Michael and Leilanie Marianetti met as teenagers in 1986. When Michael was 15 years old, he told Leilanie, "We're going to end up getting married one day". In 1998, twelve years after getting back together, Michael asked for Leilanie's hand in marriage and the couple was engaged.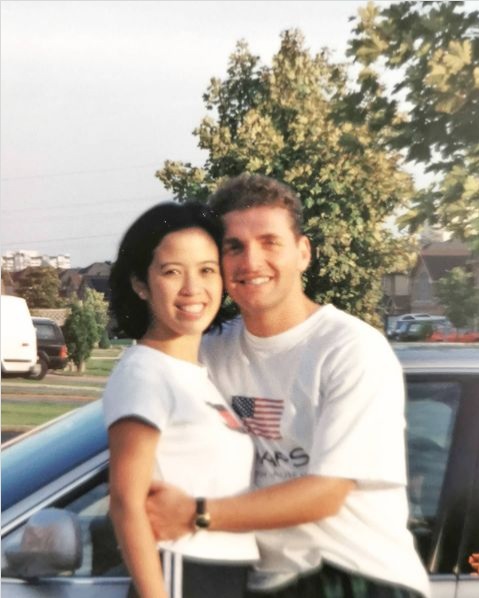 A few months after their engagement, Michael didn't seem okay. He was tripping all over his own feet, became blind in one eye, and was later diagnosed with Multiple Sclerosis (MS). Multiple Sclerosis (MS) is a potentially disabling disease of the brain and spinal cord (central nervous system). MS causes communication problems between the brain and the rest of the body, which eventually may lead to permanent damage or deterioration of the nerves.
Right after the diagnosis, Michael did have a sit down with Leilanie and acknowledged that this wasn't the life that she signed up for and if she had any doubts, he wouldn't blame her if she wanted to leave. Leilanie did confess that it was hard, but she was very sure that she was going to take good care of him. Leilanie and Michael got married despite his diagnosis.
Over the years, Michael went from using a walking cane to using a walker and eventually a wheelchair. Michael is currently bedridden and can no longer sit independently without the help of a tilt wheelchair.
Against medical advice, Michael and Leilanie went ahead and had children together. Leilanie believes their three children are the reason Michael has done so well over the years, as they bring him joy. Leilanie and her family work as a team to provide and support one another by even building a ramp for Michael.
Leilanie being Michael's caregiver during the day and working only part-time in the evenings, the family struggled financially, and she opened a GoFundMe account. The funds go towards Michael's ongoing caregiving essential needs, medical equipment, and pay off home accessible modifications.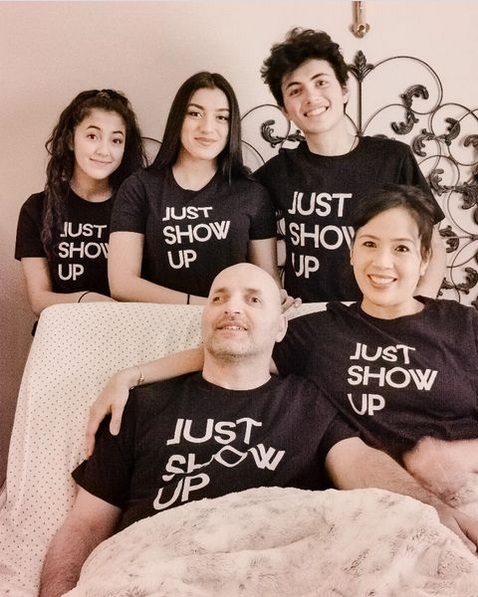 "Sometimes, I kind of look back to the way things used to be. I cherish those memories, but I have more appreciation to the man he is now, because this man, still wakes up every day with a smile on his face, and still chooses to live life. He's got this crazy sense of humor. He can manage to laugh through everything." said Leilanie in tears. Leilanie professes that the hardest part is not the physical or mental aspect of the situation, but watching her best friend, Michael for the years, get sick.
Michael and Leilanie not only share their great love for each other, but also their strong faith in God. Although according to medicine MS is incurable, the Marianetti's have their hope in God and believe that in His books anything is possible, including a miracle.