Jennifer Garner, a well-loved actress, is known for her friendly and approachable personality both on and off-screen. Despite her youthful appearance, she is actually a mother of three children.
Her eldest child, Violet, recently celebrated her 17th birthday and is incredibly beautiful – resembling her famous mother in many ways.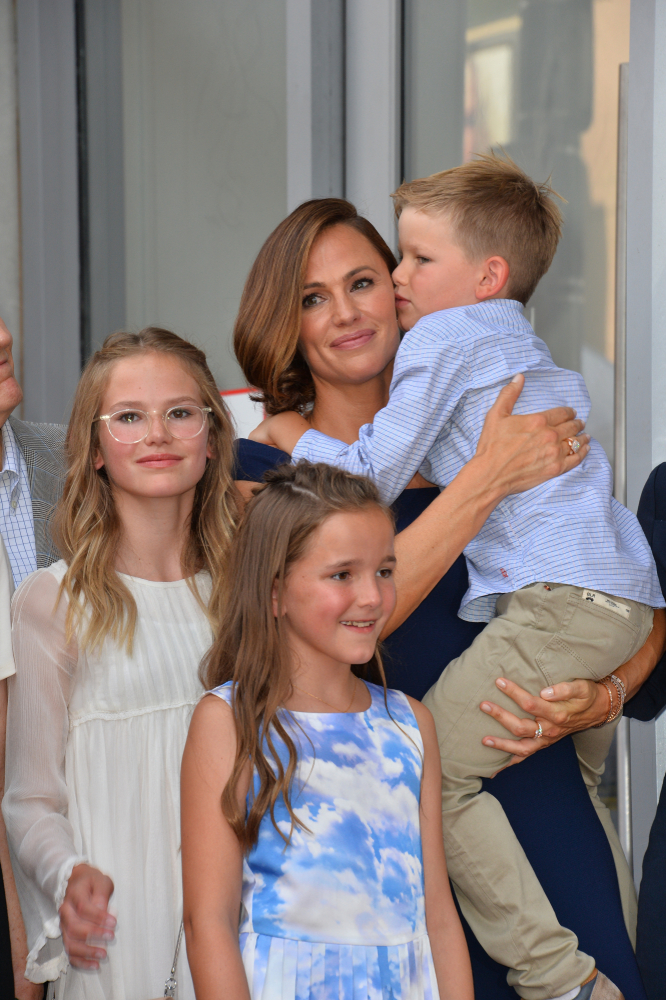 The White House holds a fancy dinner every year, and last time, it was attended by lots of famous people. Jennifer Garner, an actress and businesswoman, was on the guest list. She could bring one person with her, and she picked a surprising guest – her 17-year-old daughter Violet Affleck.
The dinner was for French President Emmanuel Macron, but it was also special because it was Violet's 17th birthday that day. Violet is Jennifer's daughter with her ex-husband, Ben Affleck.
Violet wore a beautiful black dress with a shiny black heart pattern, while her mother wore a similar black gown made by Ralph Lauren. They both had big smiles and walked into the event holding hands. People were amazed at how alike the mother and daughter looked in terms of height, smiles and general appearance. It's clear that Jennifer Garner is very proud of her daughter, as she smiled and posed for pictures while holding her hand.
Jennifer Garner wasn't the sole person who brought her kid to the event. Julia Louis-Dreyfus also brought her 25-year-old son Charlie Hall, who looked stunning in a tuxedo.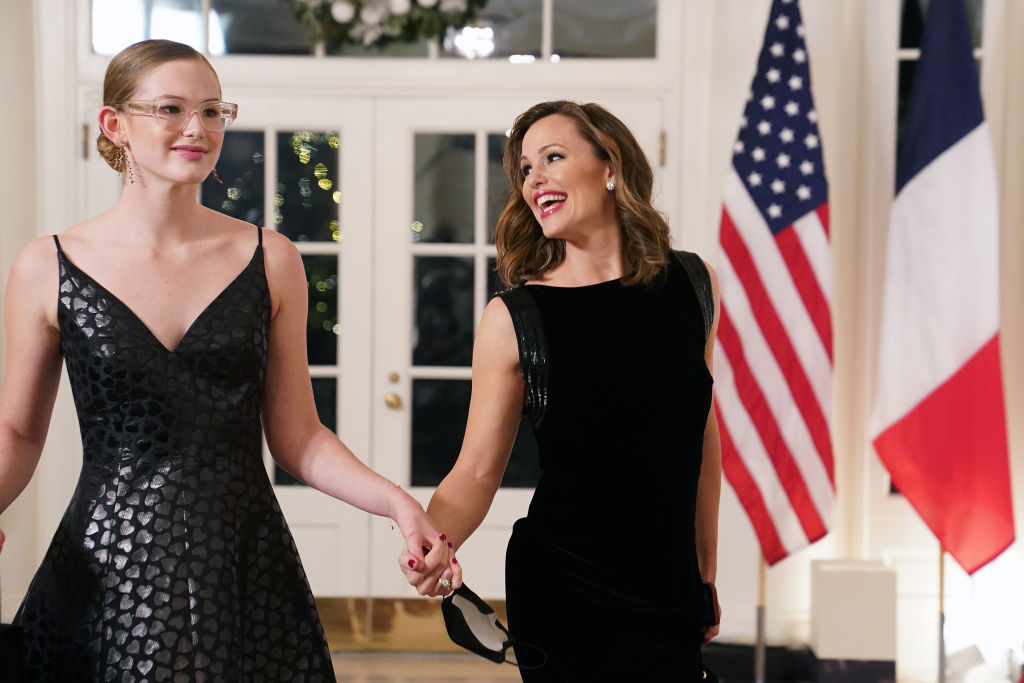 The event was attended by other well-known individuals such as Batiste, Stephen Colbert, Ariana DeBose, John Legend, and Chrissy Teigen.
This was President Joe Biden's inaugural state dinner after he assumed office.
The occasion was highly successful, yet people can't stop discussing the resemblance between Jennifer Garner and her daughter Violet Affleck.