For a long time, it was believed that Kris Kristofferson, the esteemed country musician, was battling Alzheimer's disease due to his deteriorating health condition. The doctors, sharing this assumption, treated him with corresponding medications which unfortunately, further aggravated his health.
However, a turning point came when Kristofferson was rightly diagnosed with Lyme disease. Following the right treatment protocol, the legendary singer bounced back to good health, now living a hearty life at 86. The superstar, whilst being immortalized through his music, acknowledges the inevitability of death. He wishes to inscribe the opening three lines of Leonard Cohen's song, "Bird on a Wire," on his tombstone.
Kris Kristofferson's captivating vocal prowess made it clear from the outset that he was a talent to be reckoned with. His distinctive sky-blue eyes, silver hair, and well-kept beard have charmed fans since he launched his illustrious career nearly 55 years ago.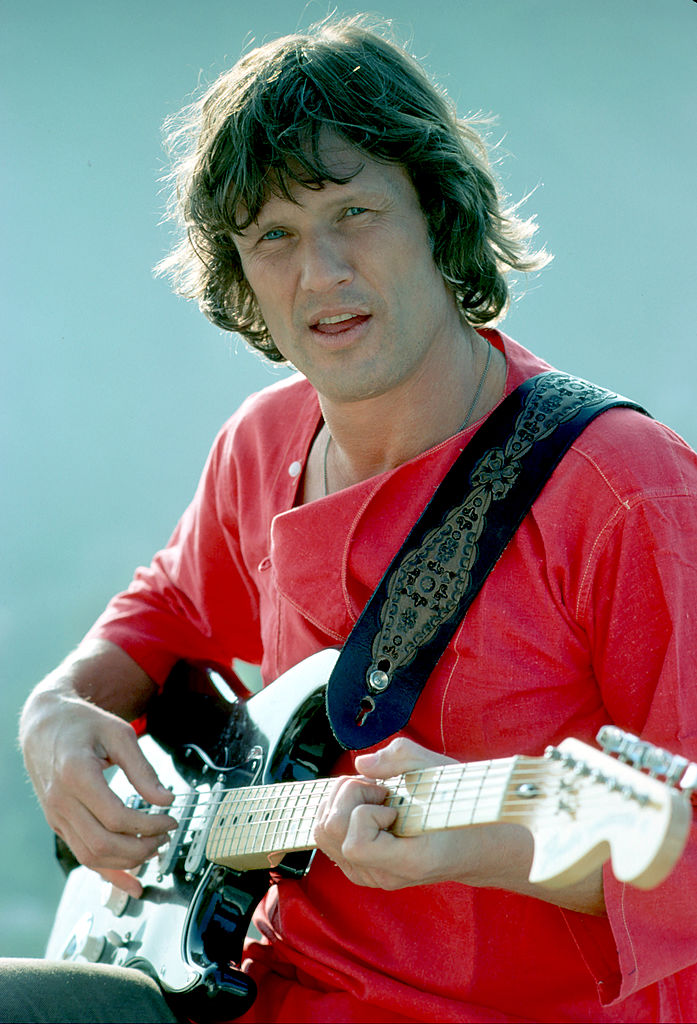 Kristofferson revealed in an interview with the Guardian that his signature beard was accidental. He was hospitalized for a week due to pneumonia and didn't shave during that time. Upon his release, a magazine snapped a picture of him and dubbed him "the new face of country music". Since then, he humorously claims his colleague, Willie Nelson, has followed his wild-bearded look.
The country legend, who also starred in the Marvel's Blade franchise, even jokingly takes credit for Nelson's beard. According to him, Nelson didn't have a beard back in those days, and Kristofferson was the first one to sport a beard in country music, for which Nelson often teased him.
Kris Kristofferson, born in Texas, is a true Renaissance man, having excelled in many fields. He is not only an Oxford scholar but also an accomplished defensive back, a boxer, a helicopter pilot, an acclaimed actor and musician, and a devoted family man.
Kristofferson is recognized as one of the greatest wordsmiths of our era, possessing a distinctive aura that is not easily understood by all. After graduating from Oxford in 1960, he served in the military and later found employment as a commercial pilot at Petroleum Helicopters International in Louisiana. It was during these quieter moments in his life, sitting on an oil platform, that he crafted future hits like "Help Me Make it Through the Night" and "Bobby McGee."
His passion for music led him to cross paths with Johnny Cash while working as a janitor in the recording studio. This interaction marked the beginning of Kristofferson's audacious journey to get recognized in the music industry.
Johnny Cash spoke fondly of Kris Kristofferson in a past interview, revealing that he, along with many others, discovered Kristofferson's exceptional talent early on. He recalled how a determined Kristofferson, in a move to get noticed, once landed a helicopter in his yard and handed him a tape of "Sunday Morning Coming Down". After hearing the song, Cash performed it on a network television show and introduced Kristofferson to the wider audience. The newfound recognition catapulted Kristofferson to star status, stealing the show even at the Newport Folk Festival, which left Cash immensely proud.
Kristofferson's career soared beyond expectations, his success reaching heights unparalleled. His hit songs, such as "For the Good Times" and "Why Me Lord", have been covered by an array of artists, including Cash, Janis Joplin, and Bob Dylan, some of whom Kristofferson considers his heroes.
In 1985, Kristofferson teamed up with country music titans Waylon Jennings, Johnny Cash, and Willie Nelson to form The Highwaymen. The title track from their debut album clinched the Single of the Year award from the Academy of Country Music, further cementing their collective status in the industry.
Bob Dylan, whom Kris Kristofferson revered greatly, was also a frequent artist at the recording studio Kristofferson worked at as a janitor. Reflecting on his initial experiences observing Dylan, Kristofferson recalled, "It was a real eye-opener to see the way he worked. I was pretty much in awe of him at the time. But I never talked to him or anything. I didn't want to bother him. I just emptied the trash cans and watched him."
In his personal life, Kristofferson fathered eight children with three different women: Fran Beer, singer Rita Coolidge, and his current wife, Lisa Meyers. He has also had relationships with various high-profile women, including Jane Fonda, Carly Simon, and Samantha Eggar.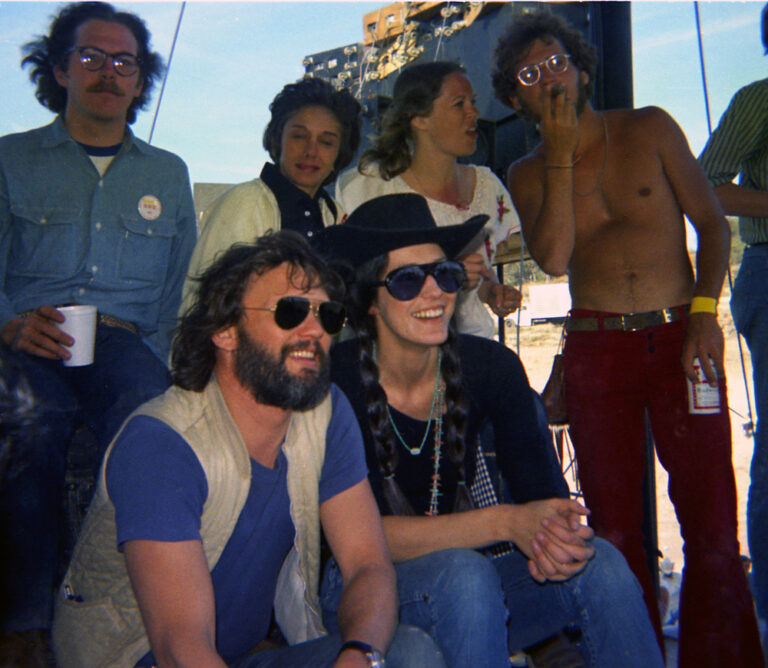 Kristofferson's undeniable chemistry with Barbara Streisand in their 1976 film, "A Star is Born", sparked rumors, but the pair were never romantically involved. Kristofferson, who portrayed a rock star in his award-winning role, admitted he was overwhelmed by Streisand's sheer talent and fame. He confessed, "I was scared to death of her," but also mentioned that working with someone of her caliber was an exhilarating experience.
Towards the end of the 1990s, Kris Kristofferson's health took a significant hit. His health issues began in 1999 when he underwent successful heart bypass surgery. However, the real challenge surfaced in 2004 when he began to suffer from a variety of debilitating symptoms. Doctors initially diagnosed him with Alzheimer's disease and fibromyalgia, the latter of which should have prompted a Lyme disease test.
Kristofferson had to endure severe spasms that coursed through his back and legs, leading to intense pain. The contractions were so acute that they felt like golf ball-sized knots, triggered by aggravated nerve endings.
To provide relief, several measures were taken, encompassing acupuncture, heat therapy, and massage. A rheumatologist even gave him a spinal cortisone shot, and a low dosage of an antidepressant was prescribed to help alleviate the persistent discomfort.
Lisa Meyers, Kris Kristofferson's wife of four decades, detailed the extent of his health struggles. He had painful knees requiring annual shots, a pacemaker for arrhythmias (which she mentioned could be a symptom of Lyme disease), and frequent headaches that led him to consume so much Advil that he became anemic. Even after a year of iron supplements and consulting with a hematologist, his health didn't visibly improve.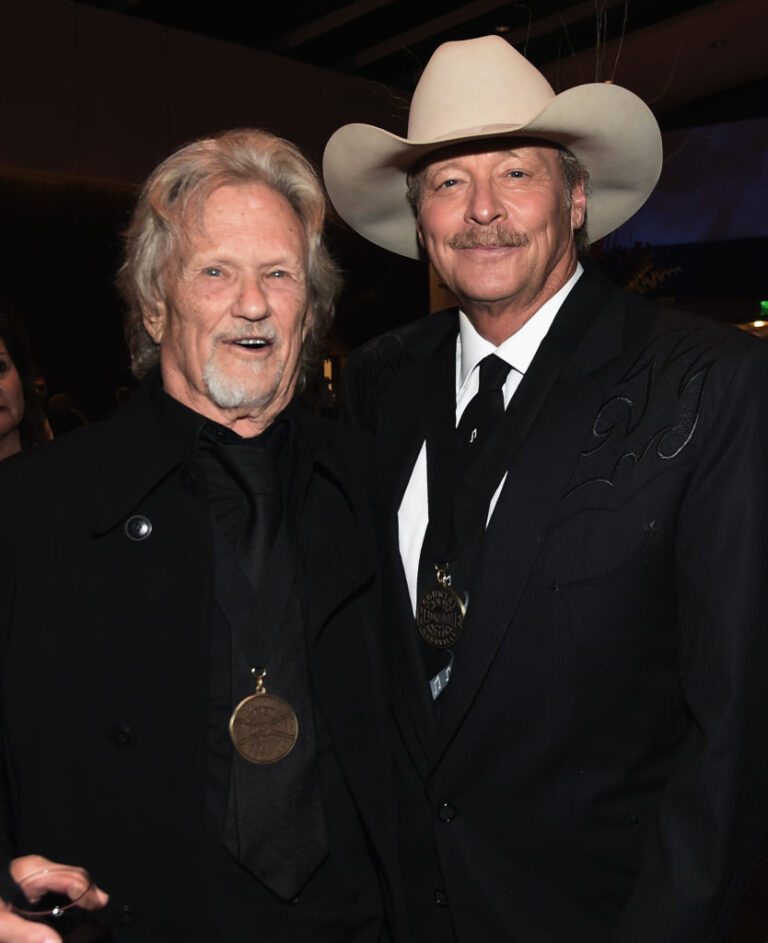 Lisa insisted that Kristofferson consult with an integrative doctor. Finally, in 2016, he was correctly diagnosed with Lyme disease. She suspects that he contracted the disease from a tick bite while filming "Disappearances" (2006). In the movie, he spent a significant amount of time crawling through grassy areas in a Vermont forest, which might have exposed him to an infected tick.
Lisa Meyers commented on the negative impact of the medications that Kris Kristofferson had been taking for Alzheimer's and depression, conditions that he didn't actually have. The side effects from these drugs exacerbated his situation. However, after receiving treatment specifically for Lyme disease, Kristofferson's health significantly improved within three weeks. "All of a sudden he was back. Some days he's perfectly normal and it's easy to forget that he is even battling anything," Lisa shared.
Despite his challenging journey, Kristofferson maintains a clear vision of his legacy, wishing to have the lines, "Like a bird on the wire, Like a drunk in a midnight choir, I have tried in my way to be free," etched on his tombstone.
Indeed, Kris Kristofferson's career has been remarkable, showcasing his diverse talents as a pilot, scholar, actor, musician, and father. It's heartening to learn that he finally received the correct diagnosis, and that doctors have managed to effectively treat his Lyme disease symptoms, allowing him to continue his extraordinary journey.