Lynda Carter, who was crowned Miss World USA in 1972, has always been admired for her beauty. Her fame soared when she embodied the role of Wonder Woman, a character that won her an array of fans who admired her greatly.
Despite today's society being fixated on maintaining a youthful appearance through various anti-aging procedures, the 71-year-old actress continues to embrace her age with grace and poise. Carter, who inspired an entire generation of women through her portrayal of the iconic Wonder Woman in the 1970s TV series, remains a figure of influence and adoration.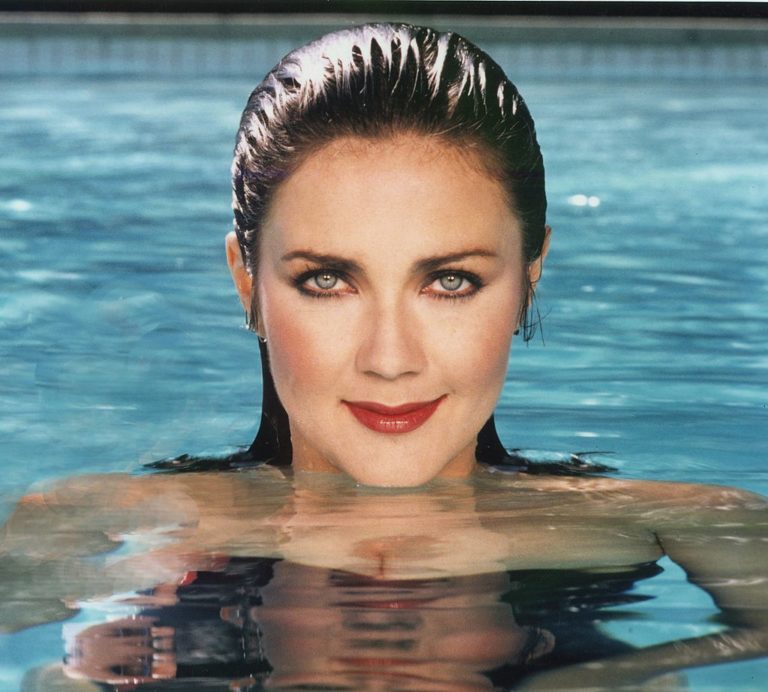 Carter's depiction of Wonder Woman resonated deeply with many women, leading them to aspire to embody the strength and charisma of her character. This impact she had, and continues to have, attests to her lasting legacy in popular culture. Stay tuned to learn more about Lynda Carter's journey and her life today.
Lynda Carter continues to be recognized as the original Wonder Woman, a testament to her enduring impact on pop culture and history. Her portrayal of the Amazonian superhero left a lasting legacy. Despite her Wonder Woman stint being a brief chapter in her life, Carter acknowledges the magnitude of its influence, noting that it has made a more significant impact than any of her other endeavors.
Carter was an ideal fit for the role of Wonder Woman, combining talent, beauty, class, and a wonderful sense of humor. Yet, her journey to stardom was not without its challenges. Prior to landing the iconic role, Carter was relatively inexperienced in acting and encountered disagreements with the producers. However, she successfully overcame these hurdles, marking her successful transition into the world of acting.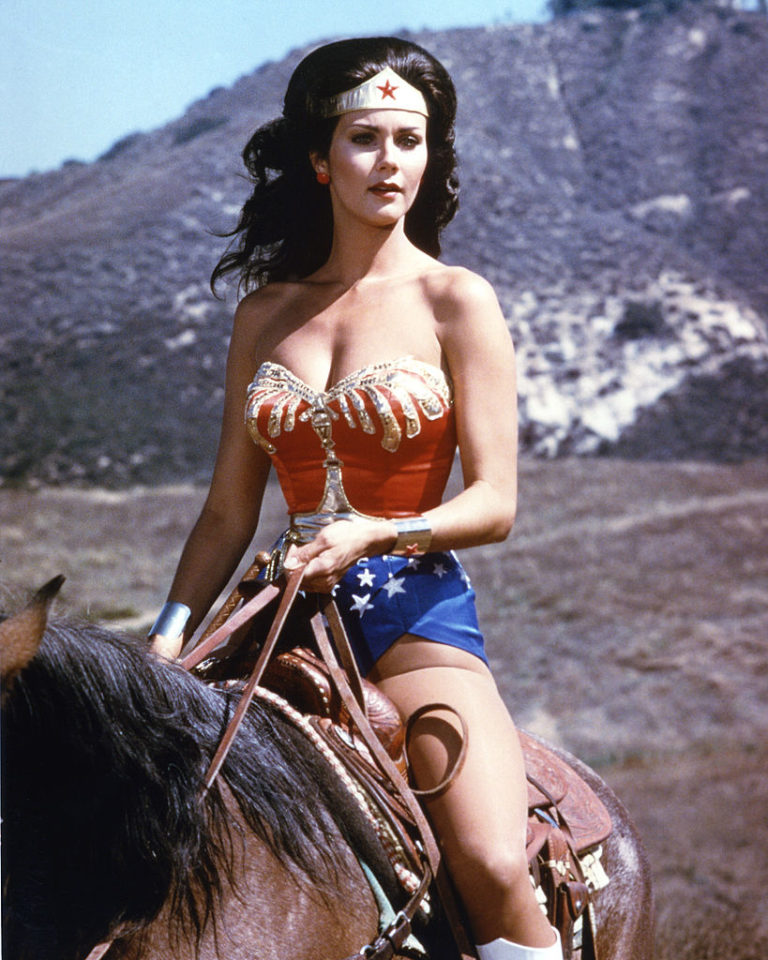 Born in 1951 in Phoenix, Arizona, Lynda Carter's journey into the public eye began early. At just five years old, she made her television debut on Lew King's Talent Show. As she grew up, music emerged as her primary interest. In high school, she joined a band and started to earn some extra income by singing at a local pizza parlor, making $25 a weekend.
During these formative years, Carter faced some personal challenges. Her parents divorced, and she had to grapple with comments about her height. The future Wonder Woman actress was taller than most of her peers, leading to an early sense of insecurity. However, Carter proved her resilience by working hard to overcome this complex, a testament to the strength she would later embody on-screen as a beloved superhero.
Reflecting on her childhood experiences in a 1979 interview, Lynda Carter acknowledged her insecurities about her height. She told reporters, "All these feelings are left over from the time I was a kid. I mean: I was tall! Somebody would say, 'Oh, are you tall!' And I giggle and say, 'Yeah, I'm tall!' I was a clown. Inside I felt like crumbling jelly."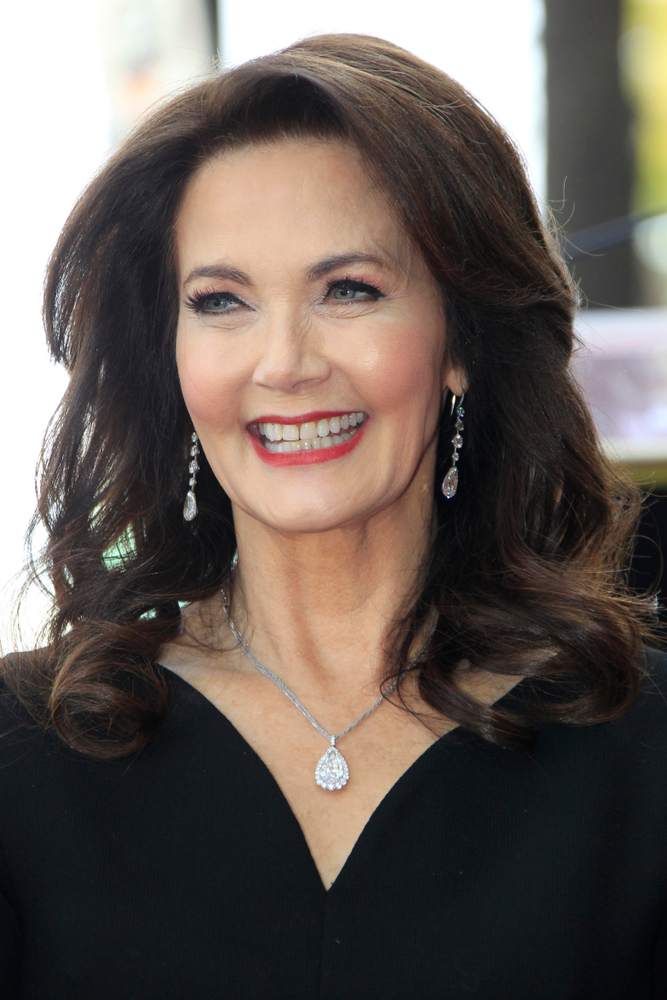 Despite these challenges, Carter holds her upbringing in high regard. Regular church visits, family picnics, playful times with her sister, and a mother wary of her daughter being swept up in the glitz and glamour of Hollywood marked her early life. "It was so moral, so middle-class, so old-fashioned and so good," Carter reminisced. Interestingly, her height, which caused her discomfort during her youth, would later play a pivotal role in securing her the iconic role of Wonder Woman.
Even as the mantle of Wonder Woman has passed onto other actresses, Lynda Carter remains optimistic for their interpretation of the iconic character. When discussing Gal Gadot's casting, Carter stated, "I'm very hopeful she embodies the essence of Wonder Woman." She emphasized that the essence of the character lies less in her superpowers and more in her heart, intellect, and strong sense of morality.
Carter went on to say, "Oftentimes, writers really want to take a male superhero and dress him up as a female — and that's just not who she is." This shows Carter's deep understanding of and respect for the character she once embodied.
In her personal life, Carter's resilience is reminiscent of the character she portrayed on television. She faced the devastating loss of her husband of 37 years but showed immense strength in the face of grief. This unwavering bravery in the face of adversity has further solidified her admiration among her fans.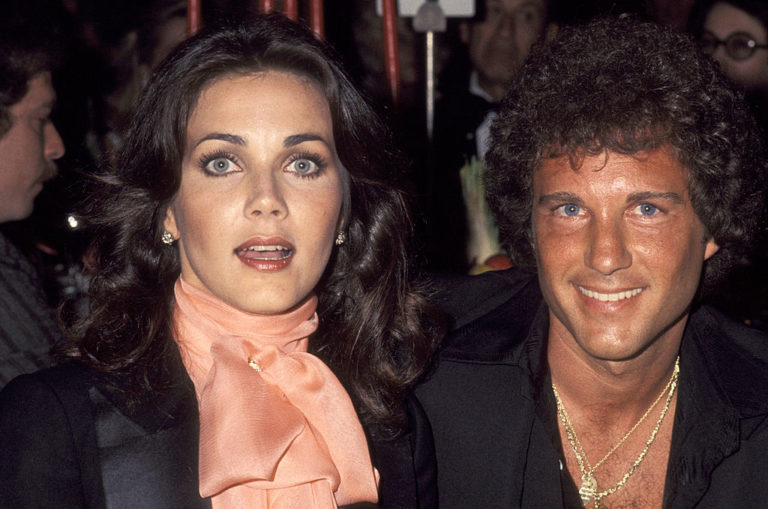 In the wake of her husband's passing, Lynda Carter is bravely embarking on a new journey of self-discovery. "The next part of my life is I want to learn who I am," she shared. "It's totally frightening. I don't know who I am without Robert." She admits to still struggling with the reality of her loss, but finds comfort in the presence of her children, James and Jessica Carter.
Lynda fondly reflects on her greatest adventure—motherhood. "Turns out my greatest adventure of all was becoming a mom. And I have loved every minute of it," she wrote. Once having sacrificed her burgeoning career to fully embrace motherhood, she now finds her children reciprocating the devotion, providing her with their love and support as she navigates her grief. Her story continues to inspire fans, demonstrating her strength not just as an iconic superhero on screen, but also as a resilient person in real life.
Now in her 70s, Lynda Carter remains committed to embracing the natural aging process. She has taken a stand against invasive cosmetic procedures, stating, "It is what it is. I'm not going to cut myself all the way up. With all that stuff, I'm too scared to look different, so I don't think I will."
Carter attributes her youthful appearance, even at 71, largely to her genetics. She expressed her aversion to surgical enhancements, stating, "I think part of it is just genetic. And my dad looks really great. He's 95, he looks fantastic. I know too many people who have jobs behind them and they look awful. I'm scared of looking creepy."
In addition to her naturally good genes, Carter maintains her vibrant glow by adopting a healthy lifestyle. This includes following a balanced diet, steering clear of processed foods, and being dedicated to regular exercise, both indoors and outdoors.
Carter credits her mother for imparting some of her earliest beauty advice. Reflecting on her mother's words, she said, "It would be my mother. She was so ahead of her time. She said, 'Do not go out in the sun. If you do, you'll end up like a prune or an old leather purse.' She had no wrinkles on her face, and her hands were always soft."
The actress's radiant beauty and her approach to aging offer a powerful message: one doesn't need to halt the process of aging but can embrace it with grace and elegance.
Lynda Carter's enduring charm and authenticity continue to inspire her fans and followers. Her journey serves as a reminder that beauty truly is timeless. Please share this story to let other fans of Lynda Carter and Wonder Woman know how this iconic actress is doing today!