The granddaughter of Grace Kelly, who was a famous actress and also a princess of Monaco, has grown up and inherited her grandmother's good looks. Grace Kelly was a well-known movie star in the 1950s and even though she only acted for six years, she made many movies during that time.
Kelly started her acting career at the age of 20 in New York City theater productions. During the Golden Age of Television, she also had a successful TV career. Grace, along with other actresses from that era, had an air of sophistication, elegance, and stunning looks.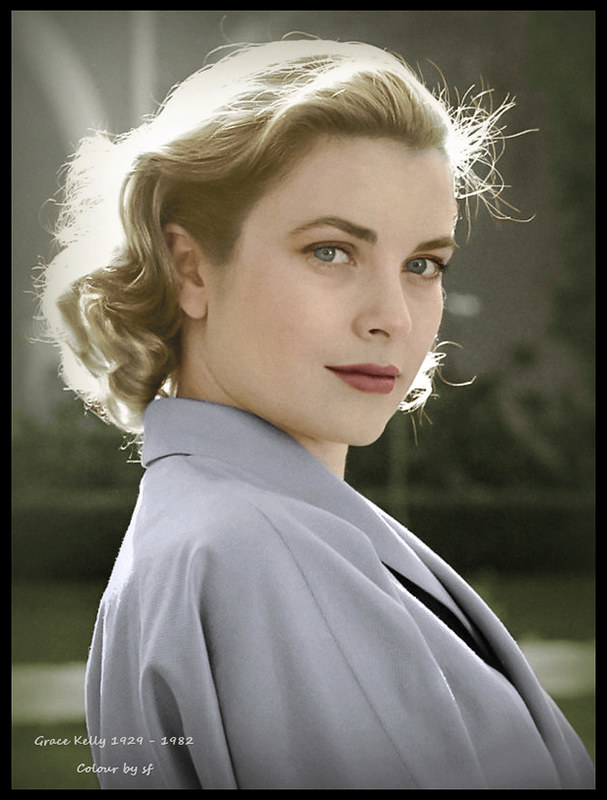 Kelly, in particular, was considered the most beautiful. She also acted in several films between 1952 and 1956, including Mogambo, a romantic adventure, with Clark Gable and Ava Gardner.
For her role in Mogambo, Kelly won the Golden Globe for Best Supporting Actress. Throughout her career, Grace Kelly was known for her grace, beauty, and class.
Kelly won an Academy Award for Best Supporting Actress in The Country Girl alongside Bing Crosby the next year. During the span of five years, she acted in 11 movies, including High Society, a comedy musical with Bing Crosby and Frank Sinatra, and three Alfred Hitchcock films: Dial M for Murder, Rear Window, and To Catch a Thief with Cary Grant. However, at the age of 26, she retired from acting to marry Prince Rainier III and become Princess of Monaco.
Within just six years, she starred in 11 hit movies, received two Golden Globes and an Academy Award, and became a princess. Due to her marriage to a high-profile member of royalty, she had to give up her acting career and focused on her philanthropic work while raising her three children, Caroline, Princess of Hanover, Albert II, Prince of Monaco, and Princess Stéphanie.
Regrettably, Grace Kelly passed away in a car accident caused by a stroke that made her lose control of her vehicle. Her daughter Stephanie, who was 17 at the time, was with her but fortunately survived. Grace Kelly died when she was only 52 years old.
View this post on Instagram
Her children have had a total of 11 children who all seem to have inherited their grandmother's style and grace. Camille Gottlieb, the 24-year-old daughter of Princess Stephanie of Monaco and Jean-Raymond Gottlieb, is one of her youngest grandchildren. Camille's half-sister Pauline Ducruet also looks like Grace Kelly.
View this post on Instagram
However, Camille inherited her grandmother's blonde hair and blue eyes, and she resembles her when she wears red lipstick. She cannot be in line for the Monegasque throne because her parents were not married when she was born, and her father's identity was kept a secret for a while.
Camille has almost 95,000 followers on Instagram, where she shares many pictures of herself looking like her iconic grandmother.
View this post on Instagram
It's really sad that Grace Kelly passed away before seeing her family grow into wonderful individuals. If she were still alive, she would have been extremely proud of them. Please share this article with anyone who loves Grace Kelly.