The number of kids being raised by single mothers has steadily increased over the past several years. According to statistics, about 15.6 million children in the United States live in single-mother households as of 2022.
Since sons raised without a father figure in their homes are more likely to suffer from low-esteem and may sometimes have behavioral problems, one kindhearted man has stepped up to help these kids by playing the role of a father in their lives, and its working magic.
57-year-old William Dunn from Lakeland, Florida, has been taking groups of kids on weekend fishing trips so that they can learn how to fish and in the process 'heal' themselves.
It all started when Dunn noticed his eight-year-old neighbor storming in and out of his own house across the street several times. As a father of three, he became concerned and decided he would talk to the kid.
"I wondered what was going on in his life, so one day, I decided to ask him," Dunn said.
"He told me that he didn't have a father, and I realized there might be something I could do for him."
Dunn said that fishing has always brought him peace and taught him patience. He grew up fishing with his father — who also assisted him with his lobster business in the Florida Keys.
"When you're on the water, you can forget about your problems and just appreciate the moment," he said.
Dunn reached out to the young neighbor's mom and asked permission to take the boy fishing. The mother agreed. One weekend of fishing led to another and soon He found himself teaching the young boy's friends and other school kids how to fish. Most of them didn't have father figures and some were foster kids who had moved from one home to the next for years.
"They'd been through a lot and they'd seen a lot, and their lives were difficult," Dunn said. "But when they were fishing, all of that faded away."
Initially, Dunn funded the weekly fishing expedition on charter boats from his salary. He later started a nonprofit Take a Kid Fishing Inc. in Lakeland, a city with many lakes.
In the last three and a half years, Dunn and a small group of volunteers have introduced fishing to almost 2,500 youngsters, the majority of whom were raised without dads.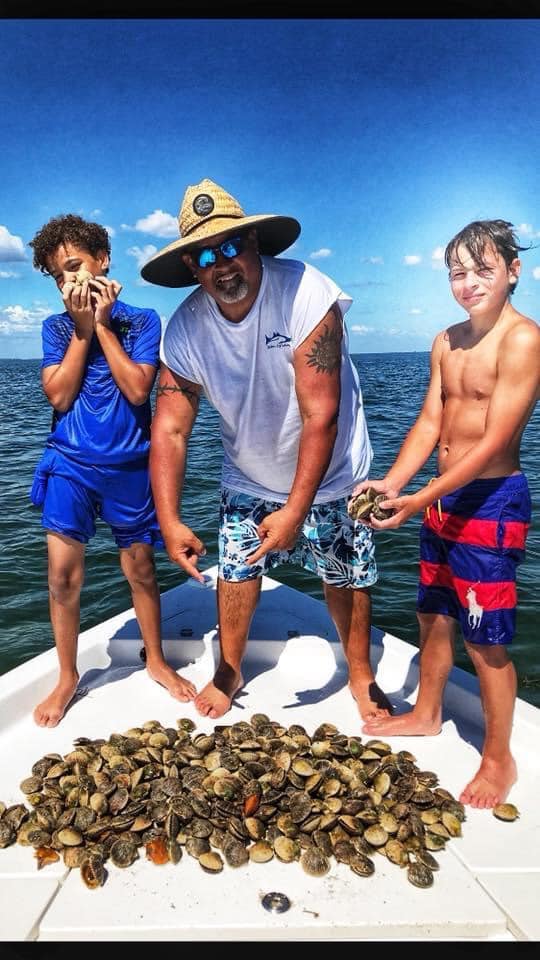 Dunn's commitment to helping these young kids has earned the praise of his community. "Kids can sense that he's genuine," said Tom Pichette, 59, a former youth pastor who has accompanied him on many fishing trips as a volunteer.
These kids are blessed to be mentored by such a kindhearted man. We thank Mr. Dunn for changing the lives of these kids and giving them the experience that they needed.