They say it takes a village to raise a child. An entire community of people must provide for and interact positively with children for those children to experience and grow in a safe and healthy environment.
6-year-old Fiona Smith has a village raising her including a local man who works at the supermarket she visits. Gilnet is doing his part by providing a friendly and positive environment for Fiona. Gilnet works as a Produce Clerk at Publix, a Super Market.
Gilnet and Fiona have a special strong bond that has lasted for years and it all started before little Fiona was born. The sweet girl's parents and grandparents would meet up at Publix every Saturday. Eventually, when Fiona turned three months old, her parents started bringing her along. Gilnet would say hi to Fiona and as she got older, they started to acknowledge each other using high fives. Fiona calls Glinet "High-Five".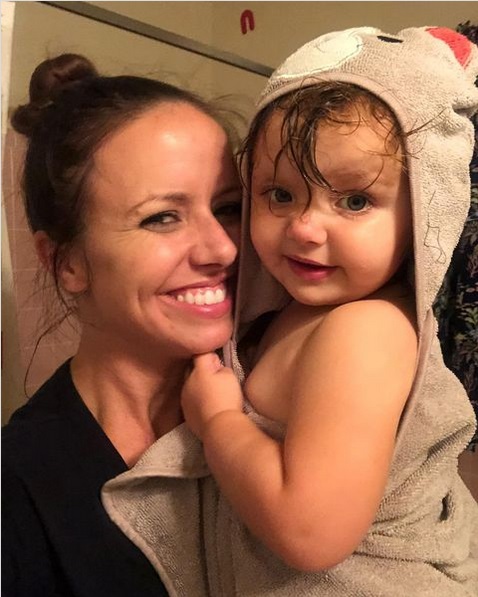 "Our friendship gives me so much happiness and joy. She always looks for me when she comes into the store. I've been able to see her grow up and form a bond with her that's had an amazing impact on my life." Said Gilnet.
On Fiona's birthday, Gilnet managed to surprise her with a bicycle as a birthday gift. As a result of the nice huge gesture by Gilnet, Fiona got her a Thank You, Card.
In the sweet video that has since gone viral, little Fiona can be seen walking around with a huge envelope in her hand as she looks for someone. She then sees High Five and runs towards him handing him over the envelope. Gilnet then raises his hand up in the air and goes in for a hug as Fiona jumps and down with excitement. They then both embrace each other with a sweet heartwarming hug.
Publix recognized High Five for being such an outstanding employee and for his humanitarian. Gilnet was honored with Mr. George Gold Coin Award. The award is given to associates who embrace the Publix culture and provide premier service.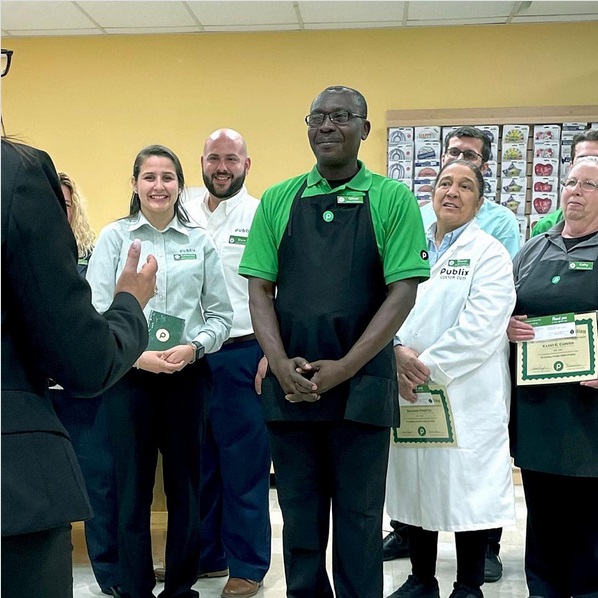 "Thank you, Gilnet for making Publix a place where building relationships is a pleasure. We could not be more proud to have you as part of our Publix family!" the private corporation appreciating Gilnet.
Watch the video below