When we think of Thanksgiving day, we think of food and not just food but good food. Our main goal in life is to always be happy and good food has a reputation for helping us achieve that. When we attend parties and celebrations, we always look forward to the food and if the food is unpleasant, the event gets a thumbs down regardless of how fun it turned out to be.
Being hungry can get you in a grumpy mood but having good food equals having a good mood. Well, it turns out human beings are not the only beings on earth that get in a good mood due to good food.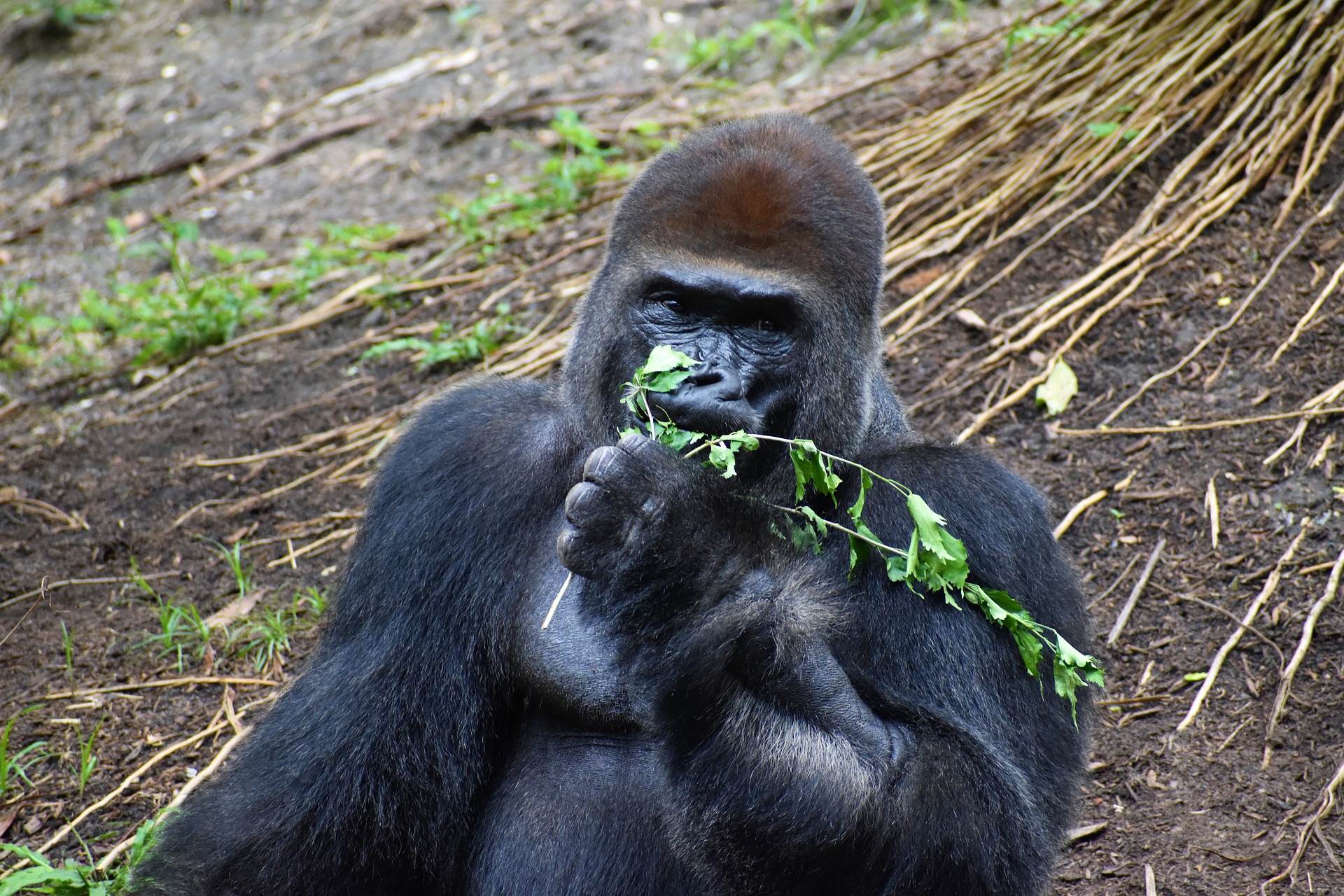 Scientists have discovered that wild gorillas sing happy songs while they eat. During an expedition to the Republic of Congo, Researcher Eva Maria Luef of the Max Planck Institute for Ornithology recorded a group of wild western lowland gorillas and found out that they hum and even sing during mealtimes.
We've all done a little happy dance or started humming because of the excitement of food and turns out, wild gorillas know the feeling all too well.
While all gorillas in the zoos sing while eating, Leuf discovered only dominant silverback males in the wild sing or hum as they eat. The silverbacks sing to let the troop know that it is dinner time or that mealtime is continuing and it is not yet time to move on. The silverbacks also hum to let the band know that they are not to be disturbed as they are eating.
"He's the one making the collective decisions for the group, We think he uses this vocalization to inform the others 'OK, now we're eating'." Luef told New Scientist.
The Primatologist identified two different types of sound that gorillas in the Congo made when eating. One of them was humming – a consistent low-frequency tone akin to the "mmm" that humans make. The other was singing — random mismatched notes. "They don't sing the same song over and over, It seems like they are composing their little food songs." said Luef
Good food is like music you can taste and I guess that's a universal experience that bonobo, gorillas and human beings can agree on.