Millions of people across the globe lose their lives to cancer each year. The disease destroys the lives of many people, young and old, who have to battle it.
Even though cancer can be aggressive, let alone its treatment, many people have refused to give up and let the disease crush their spirits.
A young woman who lost her hair due to cancer is using her shaved head to express her creativity and fight the illness as effectively as she can.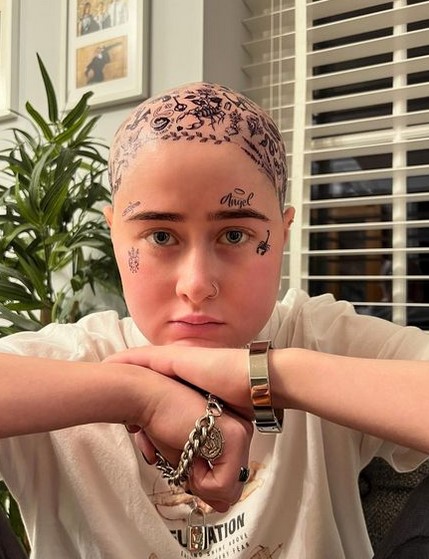 Shell Rowe, now in remission from Non-Hodgkins Lymphoma, chose to look positively at her hair loss by adorning her head with various objects.
Rowe shared a video on her TikTok account that has been viewed over 28 million times and attracted over 5 million likes. In the video, the young girl showcases her creative nature, which includes wearing large sequins on her head, among other styles. The video's caption read: "They're locking the kitchen cupboards as we speak."
The video also attracted thousands of comments in which people applauded her energy and sent her best wishes. One comment read, "its the attitude towards it all thats going to get you through it🥰 so much love and support for you from my side."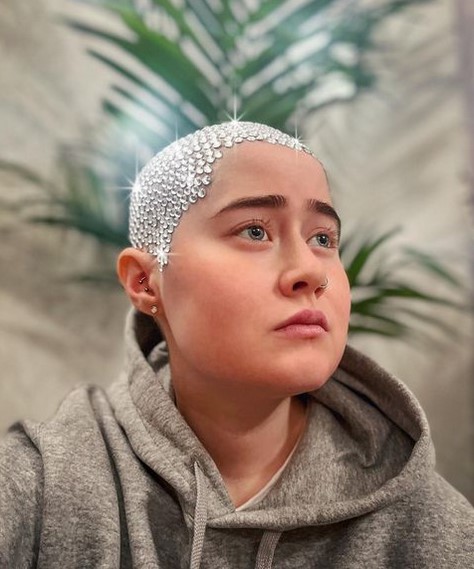 Another said, "Cancer is like damn it, I can't get to her god bless keep up the vibe."
Shell, who has over 600,000 followers on tiktok, posts videos about everything from her medical appointments to her battle with cancer.
The young lady embraces her body without apology. According to Shell's Instagram post, her older brother donated stem cells to her as a part of her fight against cancer.
"So after a grueling 10-week hospital stay and 8 million new cells, I'm finally back home with my new immune system thanks to my oldest brother."
"It's hard to talk about how difficult this period of my life has been, I've never felt so scared and uncertain about whether or not I might pull through. But I have and will continue to grow stronger and stronger."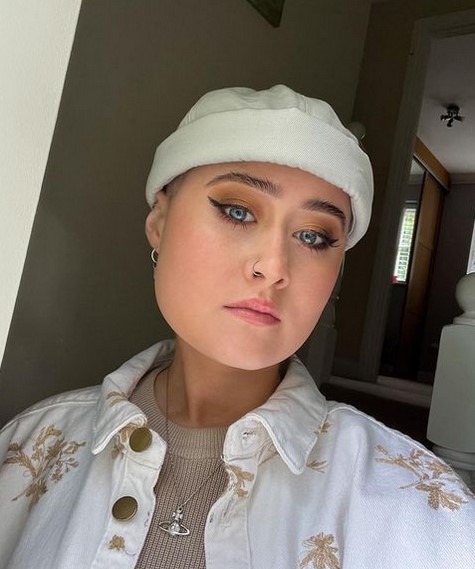 In spite of everything, she is recovering from chemotherapy with the help of her family and friends and is living her "best life."
"Life is all about perspective, and I love sharing mine with you guys every day. Keep searching for those silver linings! Keep seizing every opportunity you get! And most importantly, keep laughing because it will see you through some terrible times, believe me!" she posted on Instagram
Let us know what you think about this story in the comment section below. Share this story with your friends and family.