When the weather gets colder, it's important to keep our pets safe. Some people don't realize that dogs can feel cold too.
One kindhearted dog owner showed love for her pet in a special way. A person who saw the event shared pictures on Facebook.
Last month in Cambridge, Massachusetts, a woman named Kristina Hollie was waiting at a bus stop with a coworker. She saw a woman walking her dog and tying it to a tree while she went into the post office.
The dog was shivering in the cold wind. The owner did a thoughtful thing and gave the dog her jacket to keep it warm. "She immediately took off her jacket and covered the dog as he sat," Kristina told The Dodo. "Maybe she thought he would kick it off, so she bent down and zipped it up around him!"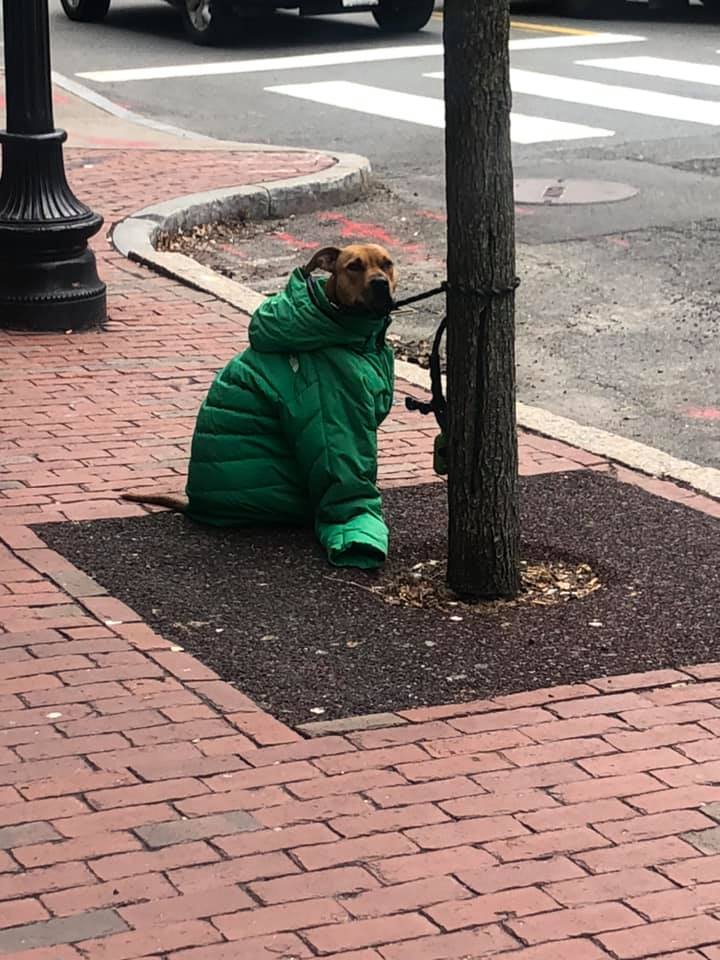 Kristina was grateful for the woman who took care of her dog and expressed her appreciation. The woman simply responded with, "Thank you! I don't want him to be cold!" Kristina shared the pictures on the Dogspotting Facebook group and received many positive comments from people.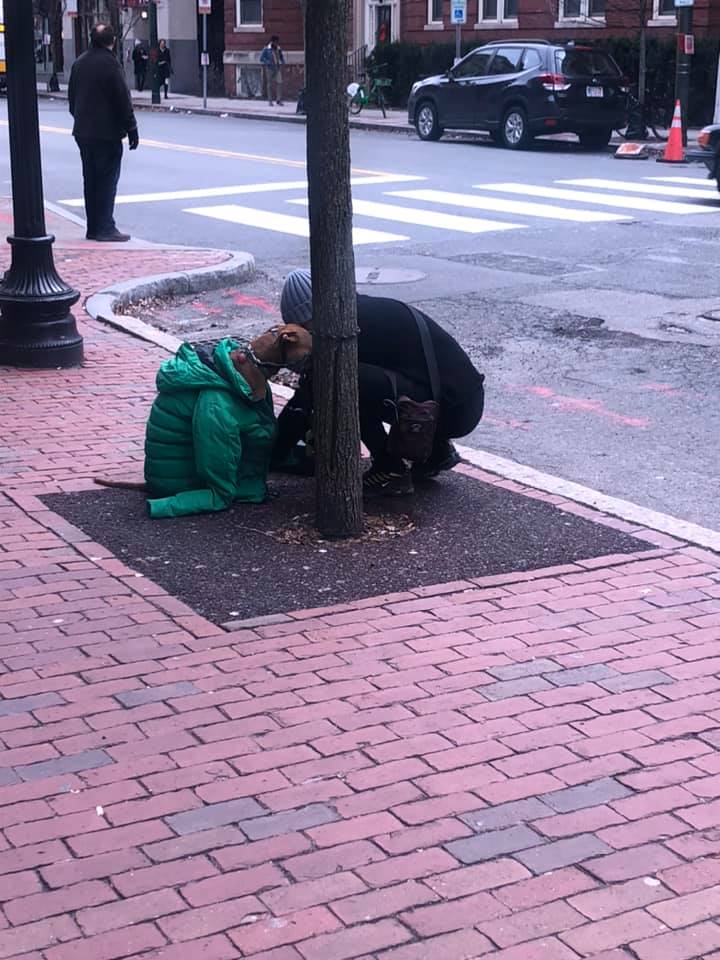 When Kristina left on the bus, the dog was still waiting for its owner but appeared to be comfortable and happy. Other people walking by also complimented the dog's cuteness and warmth. Kristina shared this information with The Dodo.
Let us know your thoughts about this story in the comment section below. Share this cute story with your friends and loved ones.