Being a nanny can be a challenging job, but it can also be a well-paying one. According to Indeed, the average salary for a nanny in New York City is over $50,000.
This means that it can be a good career option for those who may not have higher education.
However, for Lyn Thomas, a nanny of 30 years, higher education has always been a dream. Despite the demands of her job, she never gave up on her goal of going back to school. Now, her hard work has paid off. She is the proud owner of an associate's degree and is now planning to attend Hunter College to work towards her bachelor's degree.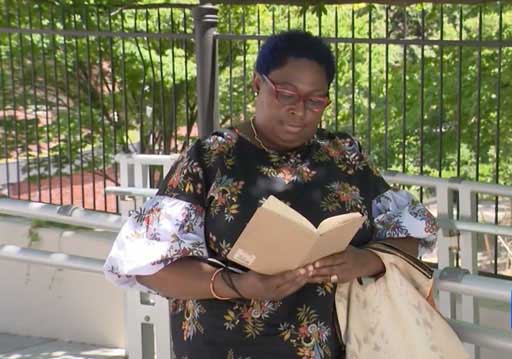 At the young age of 18, Thomas made the big move from her Caribbean home of Grenada to New York City to be with her mother. She worked hard to make a living, taking on jobs such as cleaning houses and working as a nanny.
Despite her hard work, Thomas never gave up on her dream of completing her education. However, life often gets in the way of our plans and before she knew it, decades had passed.
But Thomas never lost sight of her goal. At the ripe age of 48, she finally earned her GED, and just a few years later, at 51, she accomplished even more by earning her associate's degree in public health from Borough of Manhattan Community College.
And to top it off, Thomas was even recognized for her hard work and dedication by being included on the dean's list! "I worked very hard for this," Thomas said. "I didn't have a high school diploma. Because I'm a go-getter, you can't tell me no. I will do it."
At an age older than most college students, Thomas is just beginning her academic journey. She aims to attend Hunter College and work towards her ultimate goal of improving the health and nutrition of her community.
Great job, Lyn! You are a true inspiration, demonstrating that age is just a number and one can achieve their goals at any stage in life. Keep pushing forward and continuing to work hard.