Remember what it was like getting your first bicycle or just having your first bicycle? Cherished it, loved it and took great care of it. Learning how to cycle on the other hand included falling down, bruises and a lot of patience.
Luckily having someone to take you through this process is motivating enough to ignore the many failed attempts. 3-year-old Jane Wilcox from Hooper, Utah, USA is fortunate enough to have the best teacher ever. Her 8-year-old brother, Mak Wilcox.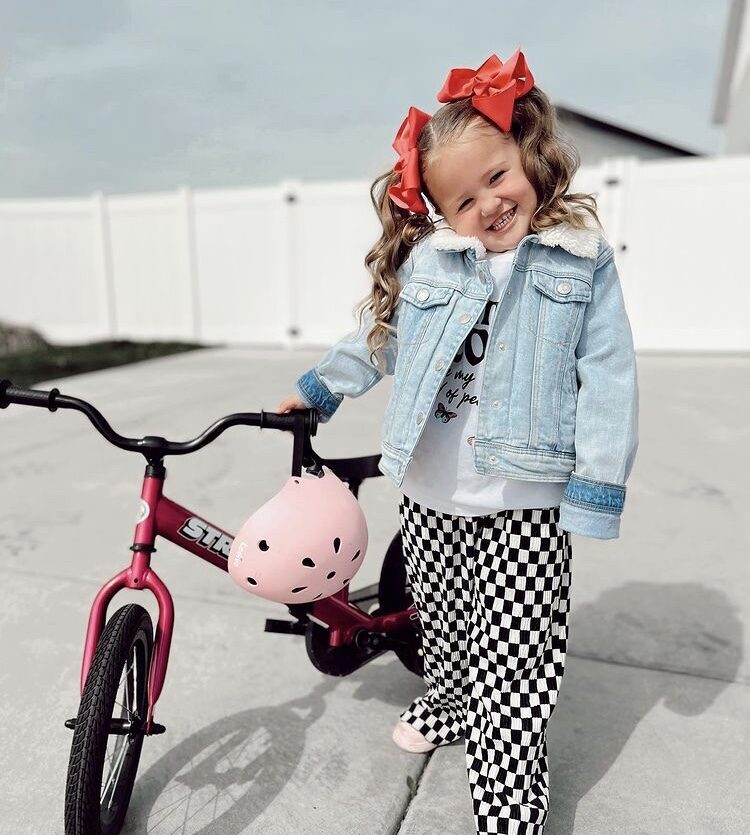 Brooke Wilcox, the mother of the two siblings, looked out the front window only to see her son Mak teaching her little sister Jane how to ride her new bicycle. Earlier that day, Brooke and family had been trying to help her learn how to ride a bicycle but she eventually got it with the help of her big brother.
In the viral video, Mak supports her younger sister by holding her back and the handlebars of the bike then gently letting go but carefully watching and running behind her. "Pretend like you're running" says little Mak as he teaches her younger sister to pedal.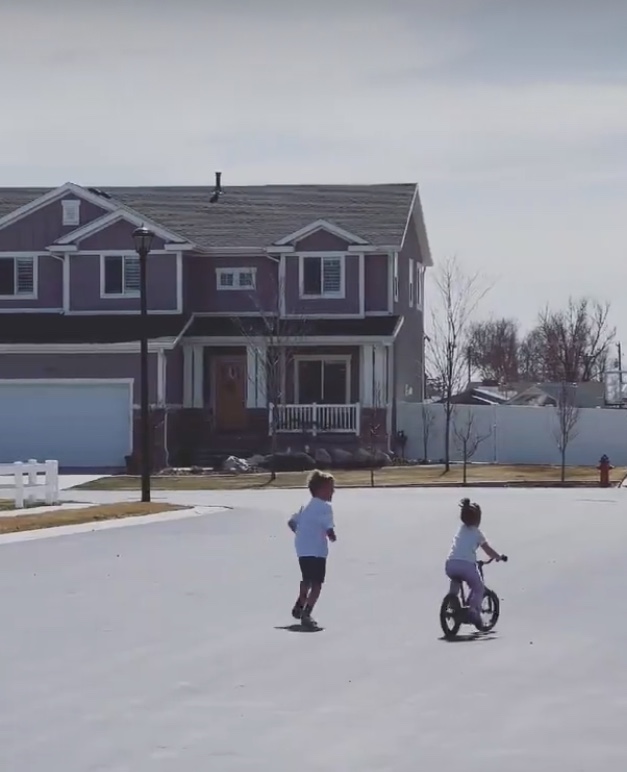 " I have noticed, if you show your kids love and teach them empathy and build up their confidence, like that's just like the whole example like for everybody. Like that's, he did that on his own." said the mother of three while talking to NewsNation on the sweet brother-sister moment.
Wilcox also added that Mak would push Judy towards the grass before she tipped over while also running beside her. The mother found this technique to be genius as she would hold her the entire time.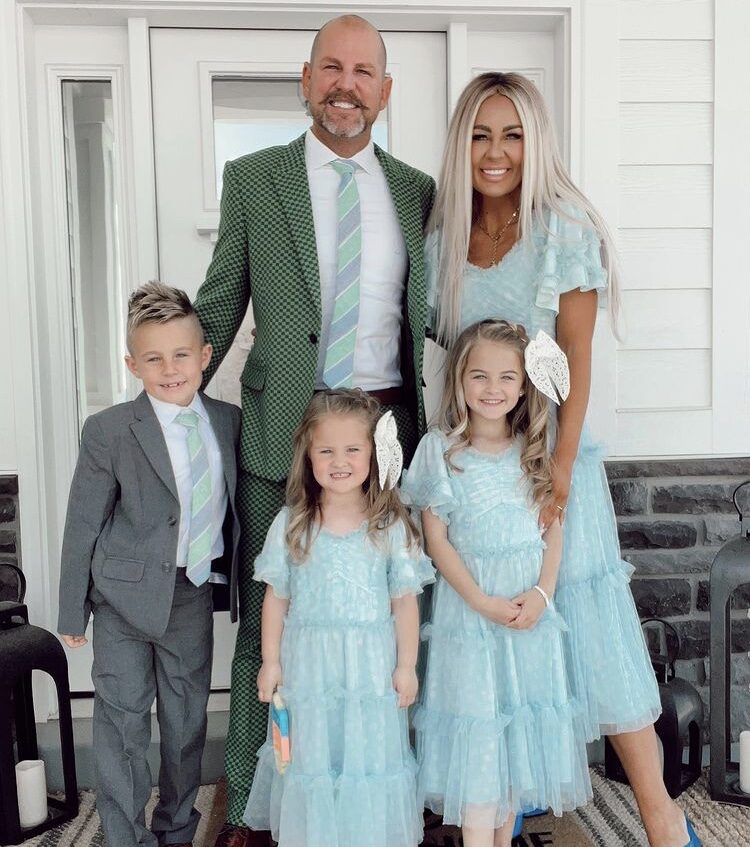 Many who watched the video found it delightful as it brought back memories of the time they learnt how to ride a bike. One commenter tagged her brother on the video and said " I remember when you taught me to ride my bike". Another made a bitter sweet comment " This made me cry 😢 my big brother taught me how to ride a bike too. He was my best friend, he passed away 2 years ago and I am still heartbroken 💔"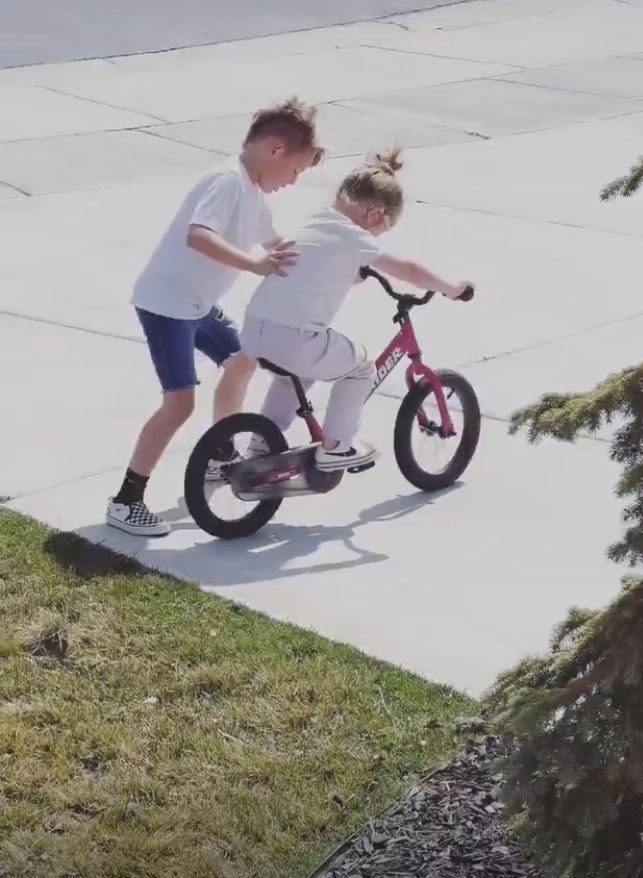 In the end, little Judy is seen happily riding her first bike by herself without pedals or any help and her brother cheering her on.
"You did it" her mother rejoicefully says as she captures the memorable moment from her window.