There are no age limits when it comes to achieving your dreams. Most of the goals that you missed out on when you were younger may still be achieved, even at an older age.
An elderly woman who had dropped out of high school decades ago finally realized her lifelong dream of getting a GED at the age of 90.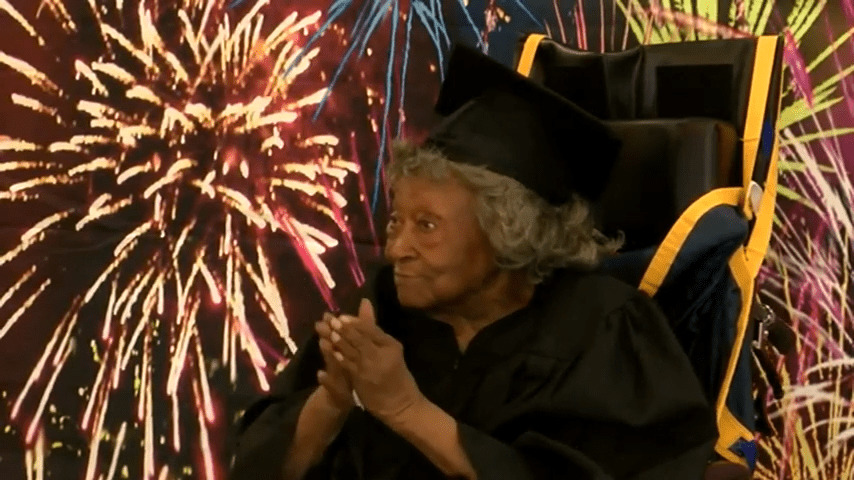 Ellouise Lewis, a ninety-year-old from Gulport, Mississippi, dropped out of high school while in grade 10. Many decades later, Ellouise revealed that not graduating remained one of her biggest regrets.
However, her dream was recently realized thanks to some helpful staff at Gulfport Care Center, her nursing home. Lisa Perdue, activity director at the care center, learned of the ninety-year-old's wishes and found a local learning center to help the senior get her GED.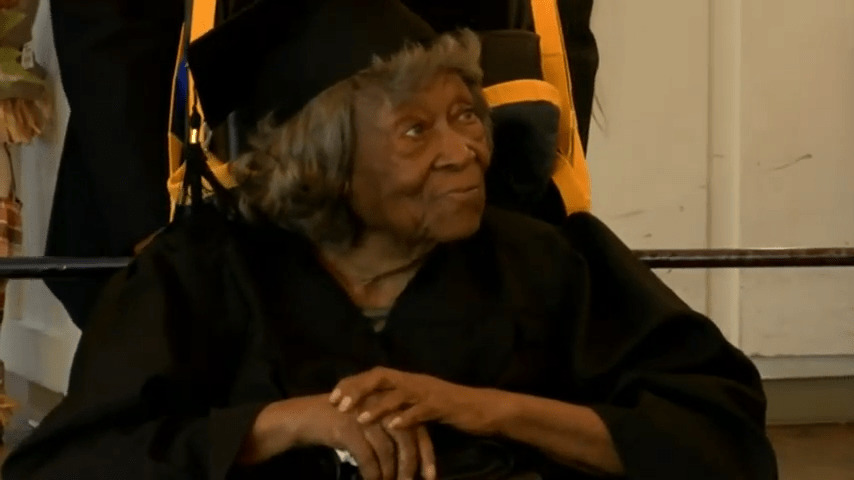 Ellouise began reading and studying so she could ace a practice exam given by the learning center. She eventually aced the examination, and they awarded her an honorary GED. Though it's not a real GED, she did meet the requirements to get one.
At a ceremony held at the nursing home, Ellouise received her certificate from the learning center. She broke down in tears as she realized her lifelong ambition. "When they told me here that I could get my GED, I was happy about it. I'm still happy, " she told WLOX. "Excuse me, because this makes me happy to know that I can do this."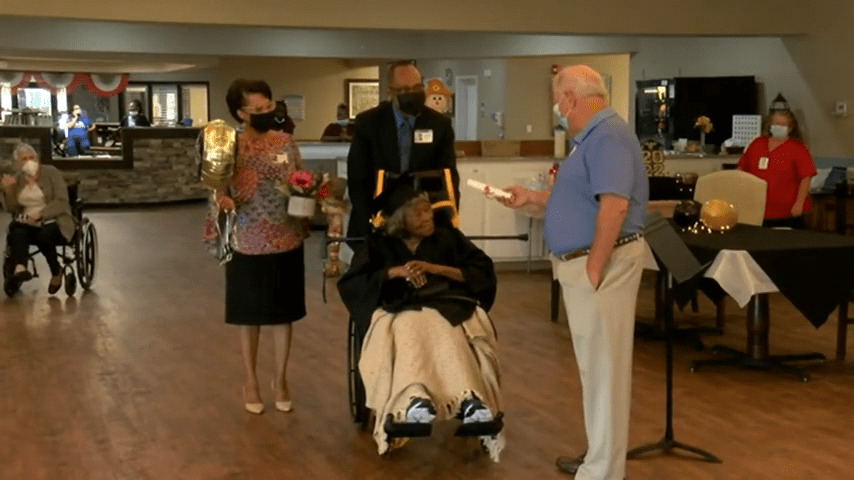 The ninety-year-old is the first student to receive an honorary GED from the learning center. Leonard Martin, who gave her the certificate, expressed his hope that more people would "follow in her footsteps."
We congratulate Ellouise for finally realizing her life-long dream. She inspires us not to give up on our dreams despite our age.
Share this inspiring story with your friends and let us know what you think about it in the comment section.