In a world where some people always turn a blind eye to people who need help — others go above and beyond and step in for people in need.
Casey Spelman, a young woman from Carmel, Indiana, has been called a hero for doing something so simple but so good.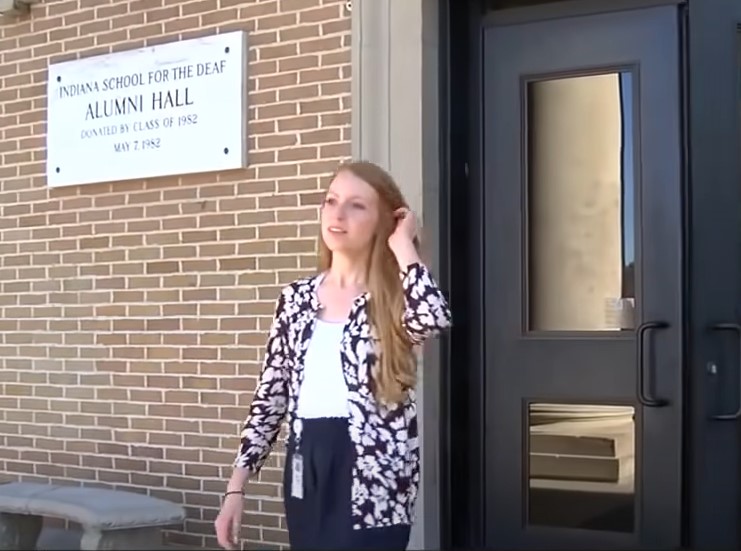 Casey, who works as a speech and language pathologist for the deaf at an Indiana school had no idea that someone was a witness to her kindness to complete stranger who is blind.
After visiting some friends at Wrigleyville, Casey attended a Chicago Cubs game over the weekend. Once the game was over, she headed home, and that's when she spotted a blind man attempting to hail a cab with no luck. She instantly knew that it would take some time for the blind man to find a cab — she decided to help. She approached the man and asked: "Do you want some help getting a cab?"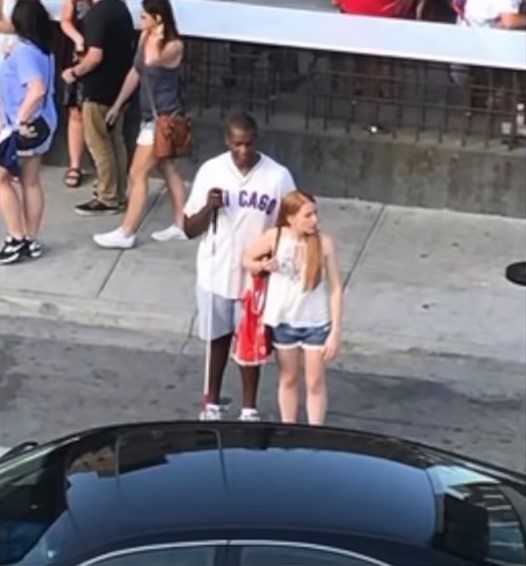 "I just happened to see this man standing on the curb, and he was blind," Casey told WRTV Indianapolis. "I went over and asked him if he wanted some help hailing a cab, and he said yes, and you know I got him a cab and he went home."
The blind man was happy to accept the offer and said: "Yeah, you sound pretty, so cabs will probably stop for you before me." The man was later identified as Yusef Dale and he is an assistant U.S. attorney in Chicago.
Just as Casey was helping Yusef to hail a cab, Ryan Hamilton who was on a rooftop nearby, witnessed the whole incident. He decided to snap photos of the two which he later shared on Facebook with a caption that read:
"Wanted to give a shout-out to this girl. No idea who she is, but we are in Wrigleyville on the rooftop of Old Crow Smokehouse. There was a blind Cubs fan trying to hail a cab for several minutes until the lady came up and asked him if he needed help hailing a cab. She stood there with him until one pulled up. Awesome to see such kindness in a world that the media portrays so much hate in. Share freely in hopes that her kindness spreads,"
As Yusuf was about to enter the cab, he gave Casey a warm embrace and thanked her for her kind gesture.
Casey said that she hopes her action will serve as a positive lesson for others. "Treat people as people you know. Whether they're different from you, whether they have a disability, just remember that we're all people you know and we need to look out for each other and the world would be a better place."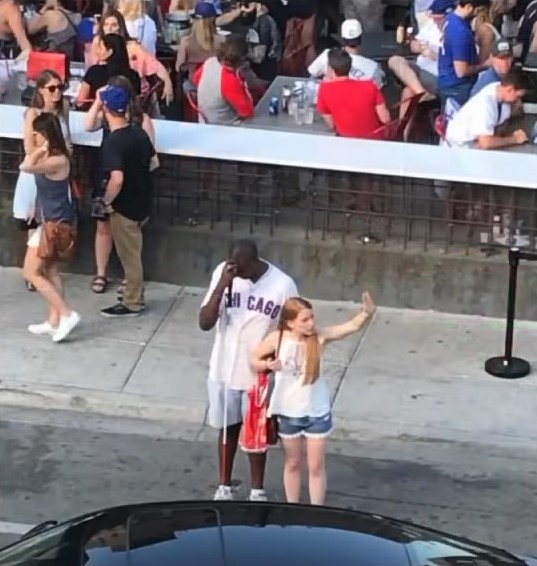 She says she doesn't want to be hailed as a hero,  and that what she did is just something that people should do all the time.
What a kindhearted woman Casey is. We just hope that people could learn something Casey and treat each other with kindness all the time.
Article Sources: WRTV Indianapolis