When a bride wants to shop for a wedding dress, usually her first stop would be the bridal store, but that was not the case for Jillian Lynch who is an avid thrifter.
"Because I thrift all the time, it was just the option," she told Insider. "I never even considered going to a bridal shop."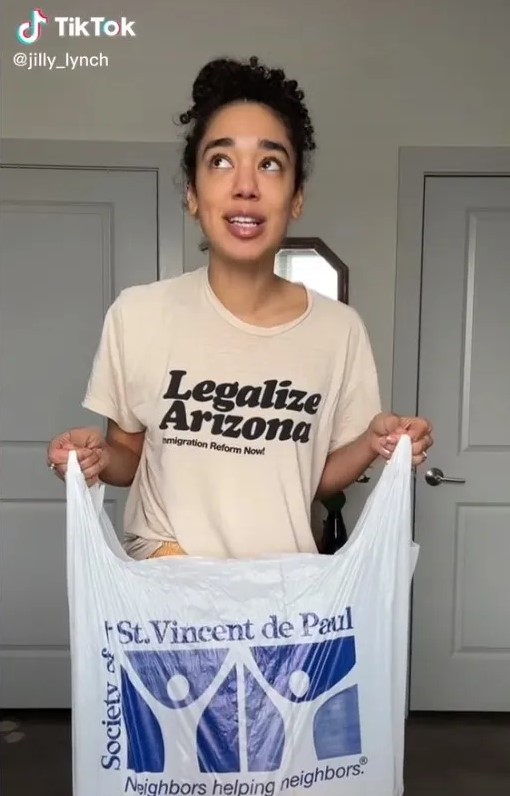 According to Jillian, she and her boyfriend of 13 years had not planned on getting married until the spring of 2021. The couple had planned on being life partners but never considered having a wedding — they thought it was unnecessary.
"I don't know what changed, but about a year ago, we were like, 'Let's be husband and wife,'" she said.
After Jillian,32, and her boyfriend decided to finally tie the knot, they arranged to have a micro wedding at Social House in Tempe, Arizona, where most of their loved ones live.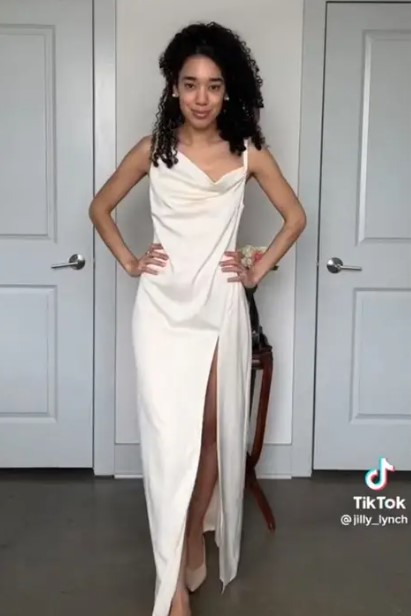 With the actual ceremony being only a month away, Jillian decided that she wanted to wear a simple white dress on the big day, so she set out to shop for dresses she would wear at the ceremony.
"I just started looking for dresses, not wedding dresses, but simple white dresses. I didn't want anything too formal," she said.
She visited a number of second-hand shops in Ohio and after four days she posted her bargain hunt on TikTok. She had found a stunning ivory-colored Camilla Coelho dress with tags on it. Surprisingly, Jillian only paid $3.75 for the dress. The same dress is retailing for $220 on Revolve — making Jillian's purchase a total steal.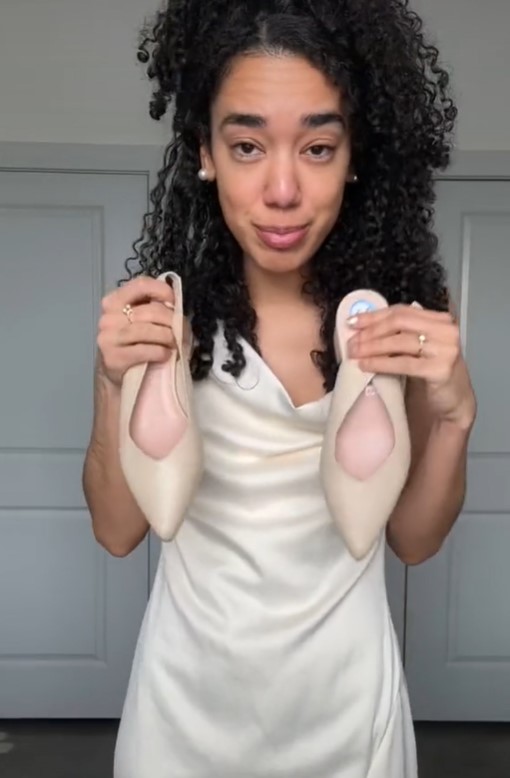 When the bride-to-be shared a video of herself wearing the dress on TikTok, she was unsure she would wear it to the wedding. But after receiving a lot of positive feedback from TikTokers encouraging her to use the dress, she decided to make it her official wedding dress.
Jillian disclosed that she customized the dress a bit to ensure a perfect fit — this is after people made suggestions from the video comments. She had the waist taken in, the adjustable straps swapped with custom straps, and a bit of lace added at the top of the slit to tone down the look. Well, the customizations cost her an additional $110 which means she ended up spending a total of $113.75 on the wedding dress.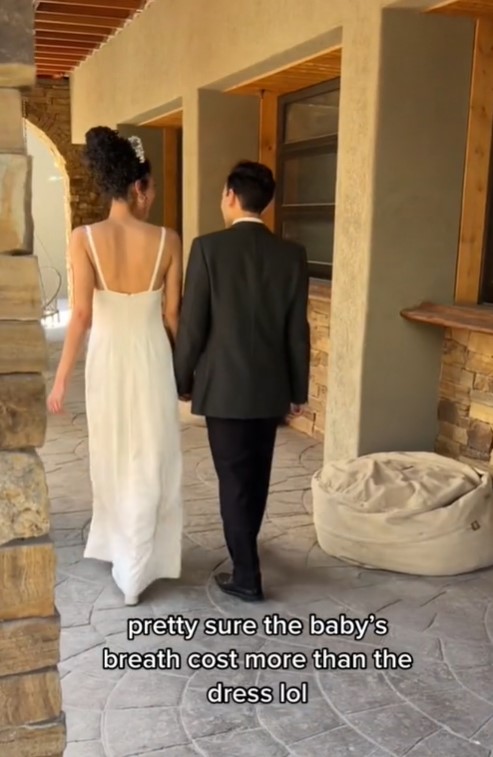 She also thrifted a Visanze collection wedding shoe for $8. "I don't think I've ever felt that great in something," Jillian said. "That's what brides should feel on their wedding day like they're at their peak beautiful self. That's exactly how I felt when I put it on."
On the wedding day. Jillian and her husband-to-be focused on just enjoying every moment, feeling the excitement of beginning a new chapter in their lives.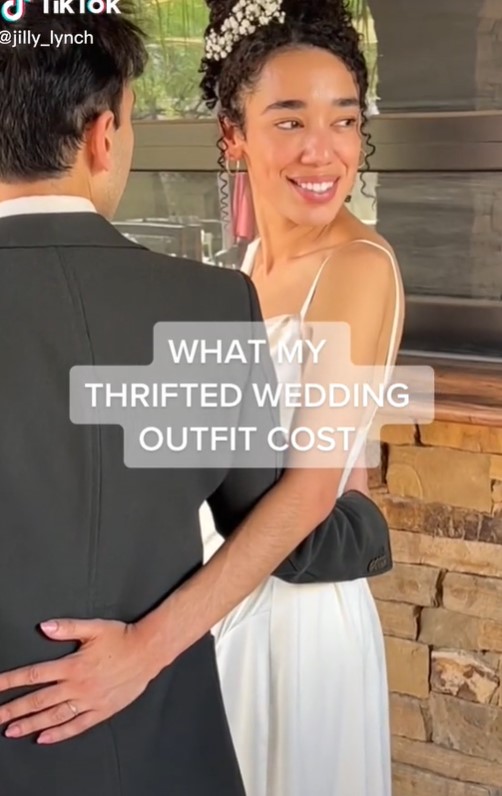 "We rolled with everything," she said. "We were together, just having a fun day versus trying to make this planned event go well."
To learn more about this story, watch the video below: