A Burger King employee has gone viral after sharing a goodie bag he received for his 27th work anniversary.
54-year-old, Kevin Ford, has worked at the chain's McCarran International Airport location for nearly three decades now. Ever since he started working at the outlet, Kevin has been a remarkable employee who never took a day off from work.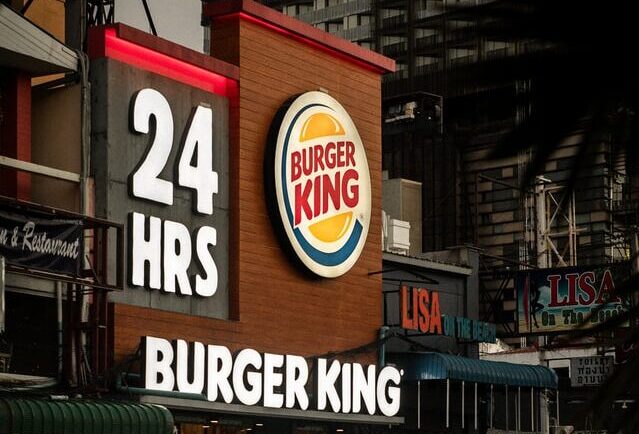 For nearly three decades of service, commitment, and dedication to his job, one might anticipate receiving a significant token of appreciation; instead, he received a goodie bag. The bag reportedly contained a single movie ticket, a bag of Reese's Pieces, two rolls of Lifesavers, and a Starbucks reusable tumbler.
Kevin created a TikTok video showing off the contents of the bag and expressed appreciation for the gift. However, the content of the bag did not sit well with many internet users on the platform. Many users felt the gift did not measure up to the employee's hard work and commitment for the last three decades.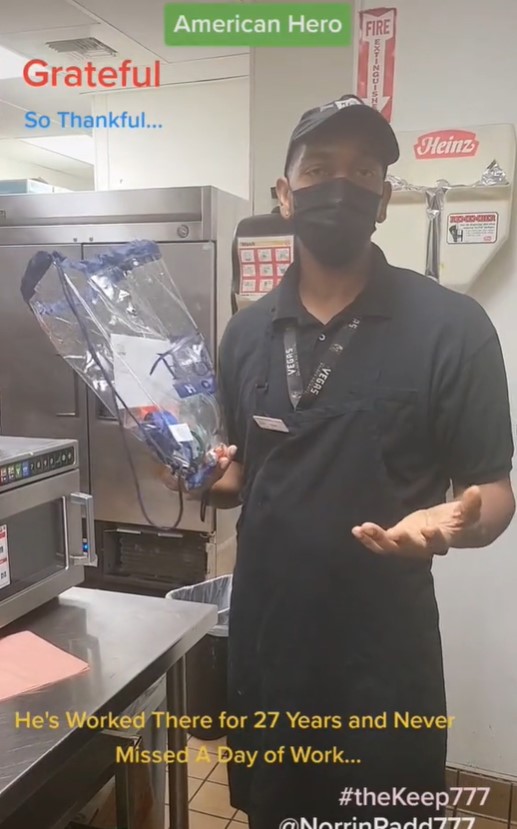 "It's sad they did him like this but look at his positivity. This is someone that finds the good in everything. I know he will be blessed with more," a comment on the video read.
"27 years of commitment and without even skipping a day – this guy deserves to be given his own franchise, to have his own BK @Burger King," another comment read.
After going through the comments, Kevin's daughter, Seryna Ford decided to set up a GoFundMe for her dad.
The GoFundMe initial goal was exceeded a few times, so Seryna increased it to $250,000. "Y'all shattered the original goal so I increased it! Thank you! Thank you! Thank you so much," Seryna posted on the GoFundMe page.
The drive has raised over $350,000 at the time of writing, and it's still increasing.
According to Seryna, her father originally began working at this job as a single father when he gained custody of her and her older sister 27 years ago.
"My dad continues to work here, because though he does look young, he is coming up on retirement age and leaving would cost him his retirement," Seryna posted on the fundraiser page.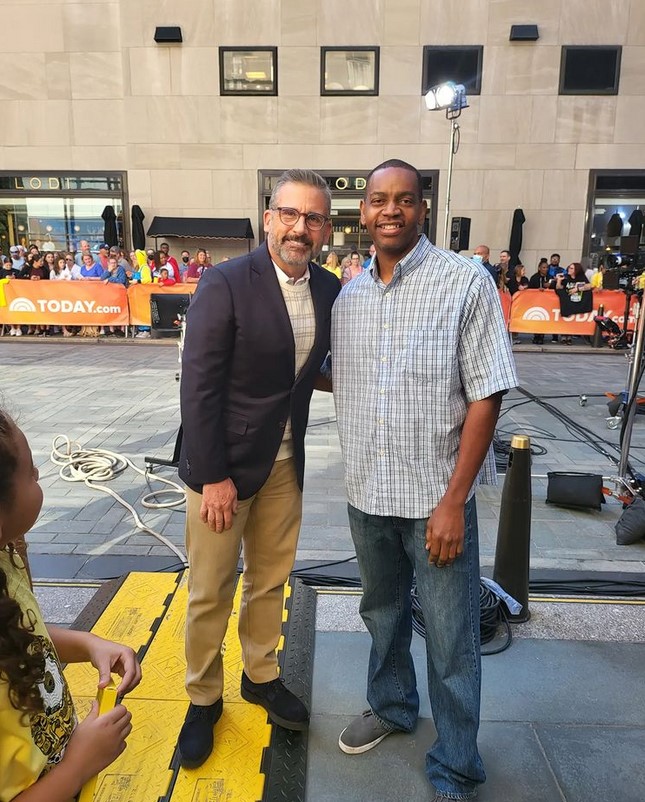 "In no way are we asking for money or is he expecting any money but if anyone feels like blessing him he would love to visit his grandchildren."
While speaking to TODAY, Kevin how grateful he was for the support he has been receiving across the world.
"I've been crying for about two days now. It's just incredible," he said. "I just go to work and try to have fun and laugh and make other people's day good. It's like I've been in a dream for almost two days now. It's just so beautiful and awesome. It really is."
Burger King issued a statement to People magazine regarding Kevin Ford's situation. The statement read:
"Following review with this location's franchisee, we've learned that this video depicts a Team Member in receipt of a peer-to-peer reward in recognition of a short-term positive performance/experience. The franchisee offers its Team Members a robust employee recognition program, which includes the recognition of tenure milestones and monetary awards."
As for the money that's been raised for him, Kevin said he hasn't thought about what he'll do yet but he is looking forward to settling some pending bills and visiting his daughter Seryna and his granddaughters.