We all want the best for our families and would do anything to make them happy. However, as we get older and have our own families, it becomes challenging to always be there for every family member who needs us.
Many of us show kindness by always being there to chat or help out. But what if a family member needed you to quit your job and move across the world to care for them? That's a tough decision. Most of us won't face such a big challenge. But Chris Punsalan, a Filipino content creator and musician, had to make that choice.
Chris's family lives in Nevada while his 96-year-old grandmother stays in the Philippines. Everything was okay until his grandmother had no one left to care for her. While the family thought about moving her to a care home, Chris decided to do something extraordinary that not many would think of doing.
Chris made a big decision to leave his life in Nevada and move to the Philippines to care for his grandmother full-time. He once told ABS-CBN, "She took care of me and I would hate to see her go to homecare, which is where I feel most grandparents go in America. They go to home care because nobody is able to take care of them."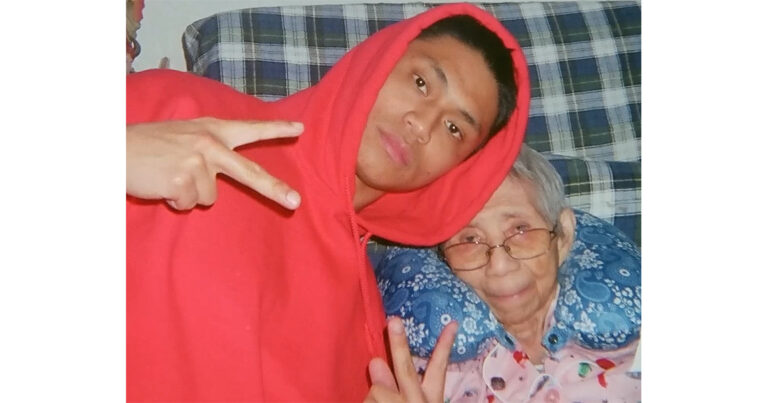 Chris, popular online for his content, didn't expect his choice to become such a big story. Yet, he took this change in stride, sharing videos of his life with his grandmother. He said, "To see her forget who I am sometimes and for me to have to remind her… That's probably one of the more difficult things because it's a constant reminder that life is very fragile, and it's very short."
Chris might be away from his family and has given up a lot, but he feels lucky to be with his grandmother. His story reminds us of the importance of family and sacrifice. Chris is truly inspiring! If you enjoyed reading about him, share this story to spread the word and keep others informed and entertained.