Cameron Diaz, a highly accomplished actress known for her roles in films such as The Mask and There's Something About Mary, as well as popular franchises like Shrek and Charlie's Angels, has been noticeably absent from the big screen. This is because Diaz decided to retire from Hollywood back in 2017.
Recently, in a series of interviews, Diaz shared that she has no regrets about stepping away from her acting career. However, she also discussed her decision to make a comeback for one final film, offering fans a chance to see her perform once more.
Cameron Diaz stands out as one of the most successful actresses in Hollywood, with her films amassing a total of $3 billion in the US box office. This impressive feat places her as the fifth-highest-grossing actress of all time. Additionally, she has been nominated for four Golden Globe awards.
View this post on Instagram
During the 2010s, Diaz's career continued to flourish. In 2013, she was the highest-earning actress over 40 in Hollywood, and she starred in three films in 2014: The Other Woman, Sex Tape, and Annie. Despite her continued success and the potential for more big roles in movies and TV shows, Diaz chose to retire from Hollywood after 2014. Her decision was driven by a desire to prioritize herself and her family life.
Cameron Diaz is married to Benji Madden, a musician from the band Good Charlotte. In 2019, the couple welcomed their first child, a daughter named Raddix, via surrogacy. In a past interview with Gwyneth Paltrow, Diaz shared her reasons for stepping away from the limelight, saying she wanted different things in her life.
Diaz explained that she had been working tirelessly for years, which left little room for her personal life. In more recent interviews, she expressed that she does not miss the demanding lifestyle associated with being a movie star, emphasizing her contentment with her current life.
"When you're making a movie, it's the perfect excuse. They own you," she continued. "You're there 12 hours a day for months on end. You have no time for anything else. And I realized I handed off parts of my life to all these other people, and they took it. And I had to basically take it back and take responsibility for my life."
"When you do something at a really high level for a really long period of time, there's a lot that — when you're the person who's sort of delivering on this one thing," she told Kevin Hart. "You're the person on the screen, you're the person who's 'the talent' — everything around you, all parts of you that isn't that, has to be handed off to other people."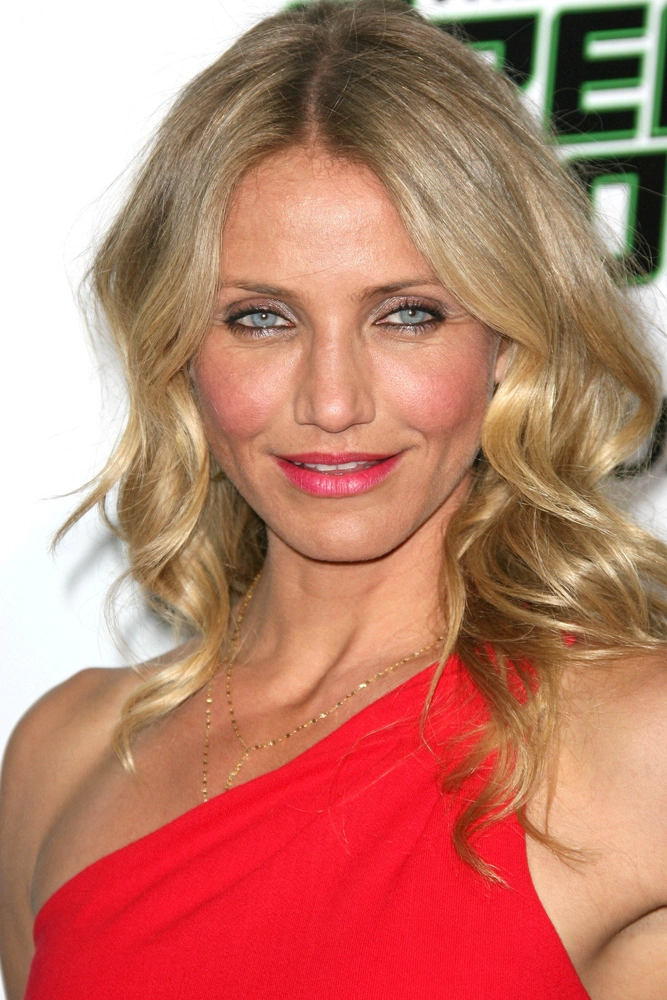 Although Cameron Diaz has stepped away from the screen, she has remained active by authoring two bestselling health books, The Body Book and The Longevity Book. While she has embraced her retirement and is content with her decision to leave Hollywood, she recently chose to return for one final film.
Diaz is set to make her comeback in a movie aptly named Back in Action, starring alongside Jamie Foxx. The film is scheduled for release on Netflix this year, marking Diaz's first movie appearance since her role in Annie back in 2014.
Cameron Diaz and Jamie Foxx have a history of working together, having previously co-starred in films like Any Given Sunday and Annie. Diaz found the opportunity to reunite with Foxx too appealing to pass up. In a conversation with Rachel Ray, Diaz explained that she had spent her time away from acting focusing on her husband, family, and home, which remain her top priorities.
Although Diaz is returning to Hollywood for Back in Action, sources indicate that her comeback is only temporary. Once the film's production is completed, Diaz is expected to retire from acting once more, continuing to prioritize her personal life.
Cameron Diaz has been facing the challenges of long workdays while filming her latest movie, and according to a source who spoke to Marca, she misses her daughter Raddix during her time away. Diaz's love for motherhood is evident, and it is her top priority in life.
It seems that Diaz has reached a point where she feels she has nothing left to prove in her acting career. While fans appreciate her movies and recognize her talent, it is clear that Diaz remains unapologetic about prioritizing herself and her family over a Hollywood career.